Manafort offers $12 million in assets to avoid house arrest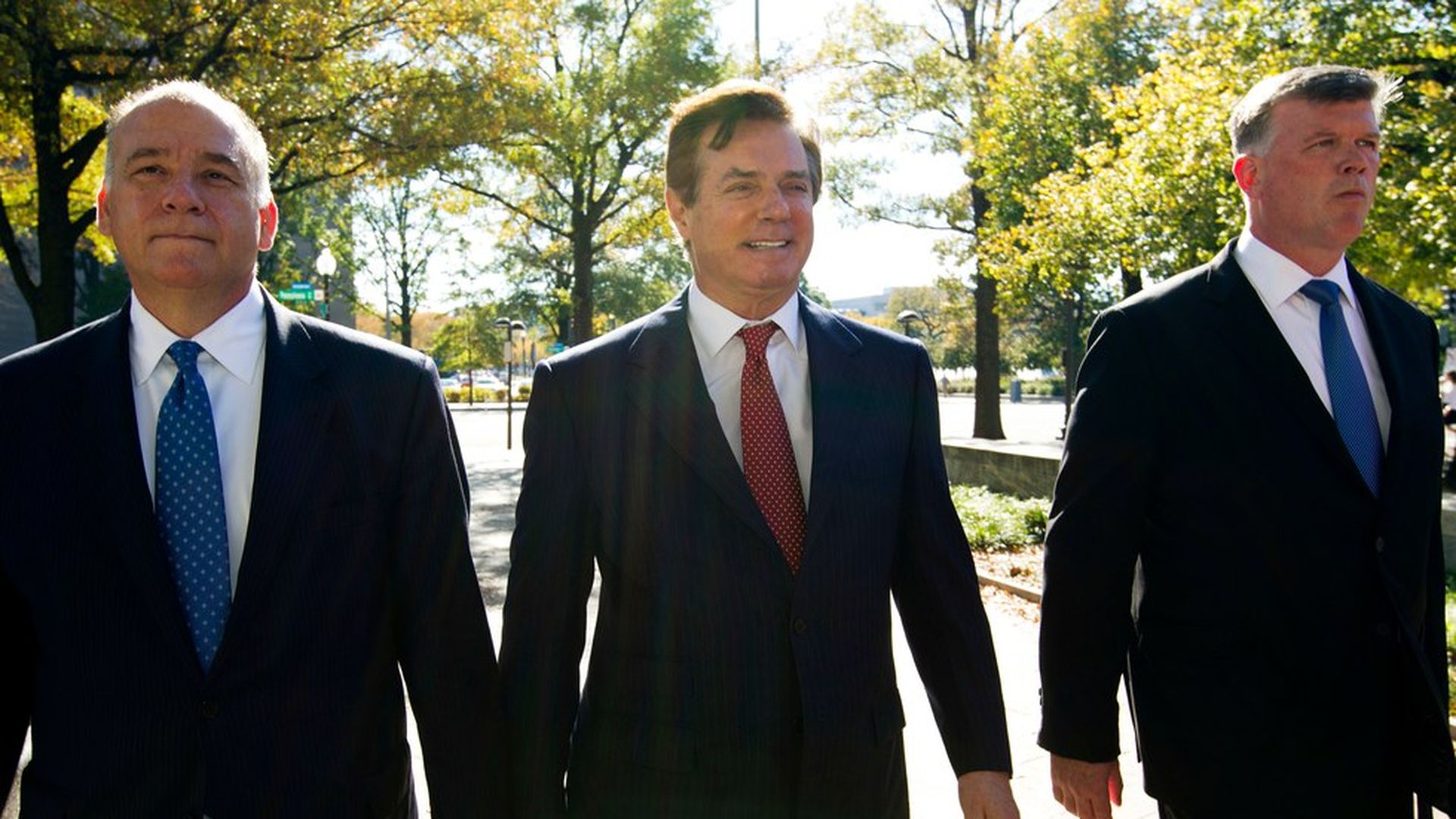 Former Trump campaign manager Paul Manafort offered to limit travel to New York, Washington, and Florida, as well as $12 million in real estate and life insurances assets, in order to avoid house arrest, per Reuters. Manafort pleaded not guilty this week to a 12-count indictment by a federal grand jury, along with fellow campaign official Richard Gates.
Go deeper: How the Russia probe closed in on Paul Manafort.
Go deeper