Macron welcomes Trump in Paris ahead of Bastille Day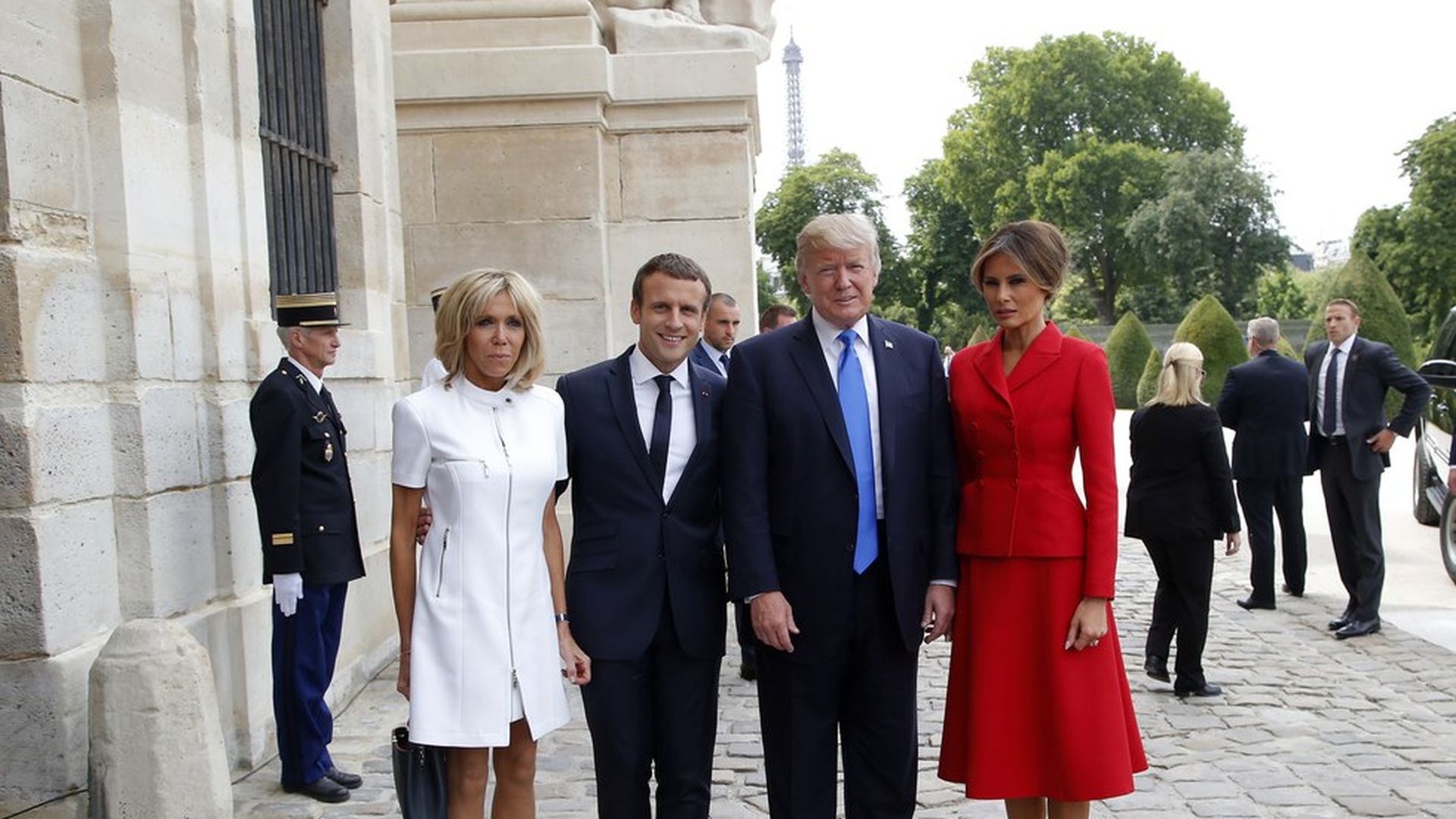 French President Macron welcomed Trump to Paris at Les Invalides, the military museum where the tomb of Napoleon lies, ahead of Bastille Day, where they shook hands and took an official photo. Catch videos and images of Trump's arrival and tour: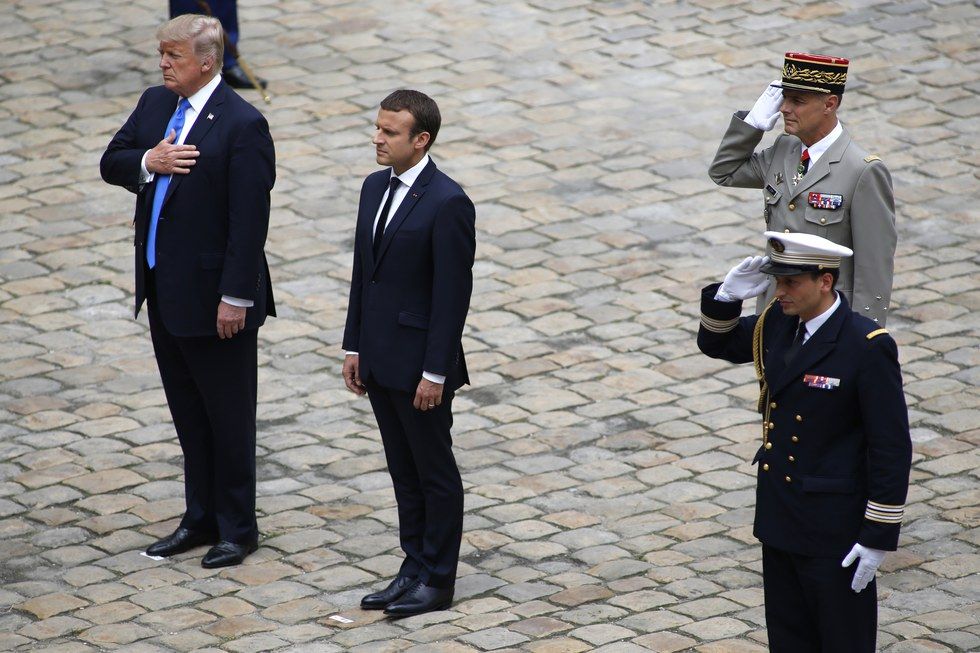 The tour: They toured the complex together with their first ladies and appeared to walk leisurely, visiting the tomb of Napoleon. Per the pool, "When POTUS and FLOTUS started walking again, your pooler saw Macron tap his wife on the rear end. She looked surprised and smiled."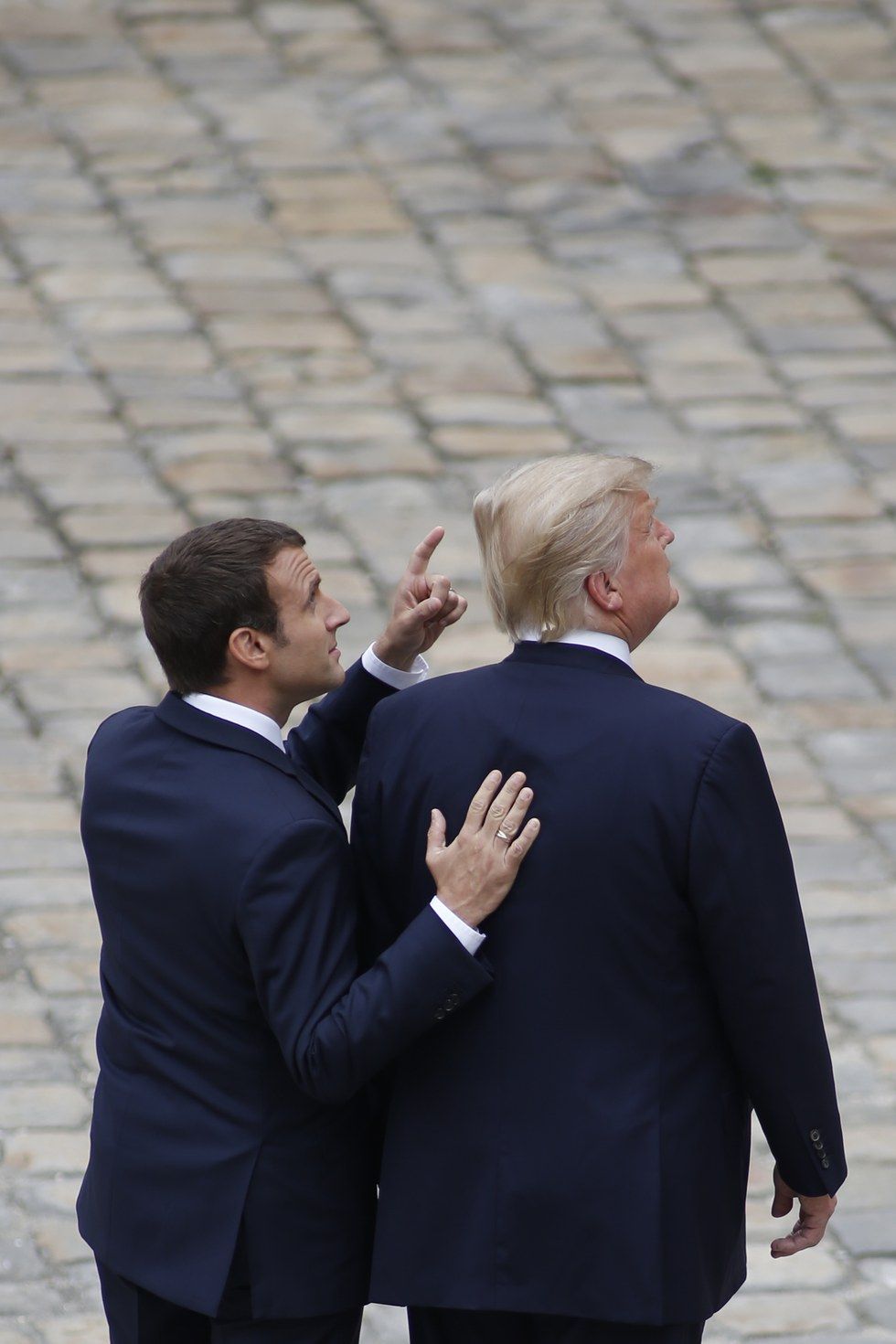 Macron later offered Trump a gift, which appeared to be some kind of book, and when Trump asked if the president had signed it, it was revealed Macron had not yet signed it, so he did. After accepting it, Trump replied it was a "great honor." They shook hands.
Up next: They're headed to the Elysée Palace for a bilateral meeting and a presser. Later they'll dine in the Eiffel Tower.
Go deeper