Macron emails leaked days before French election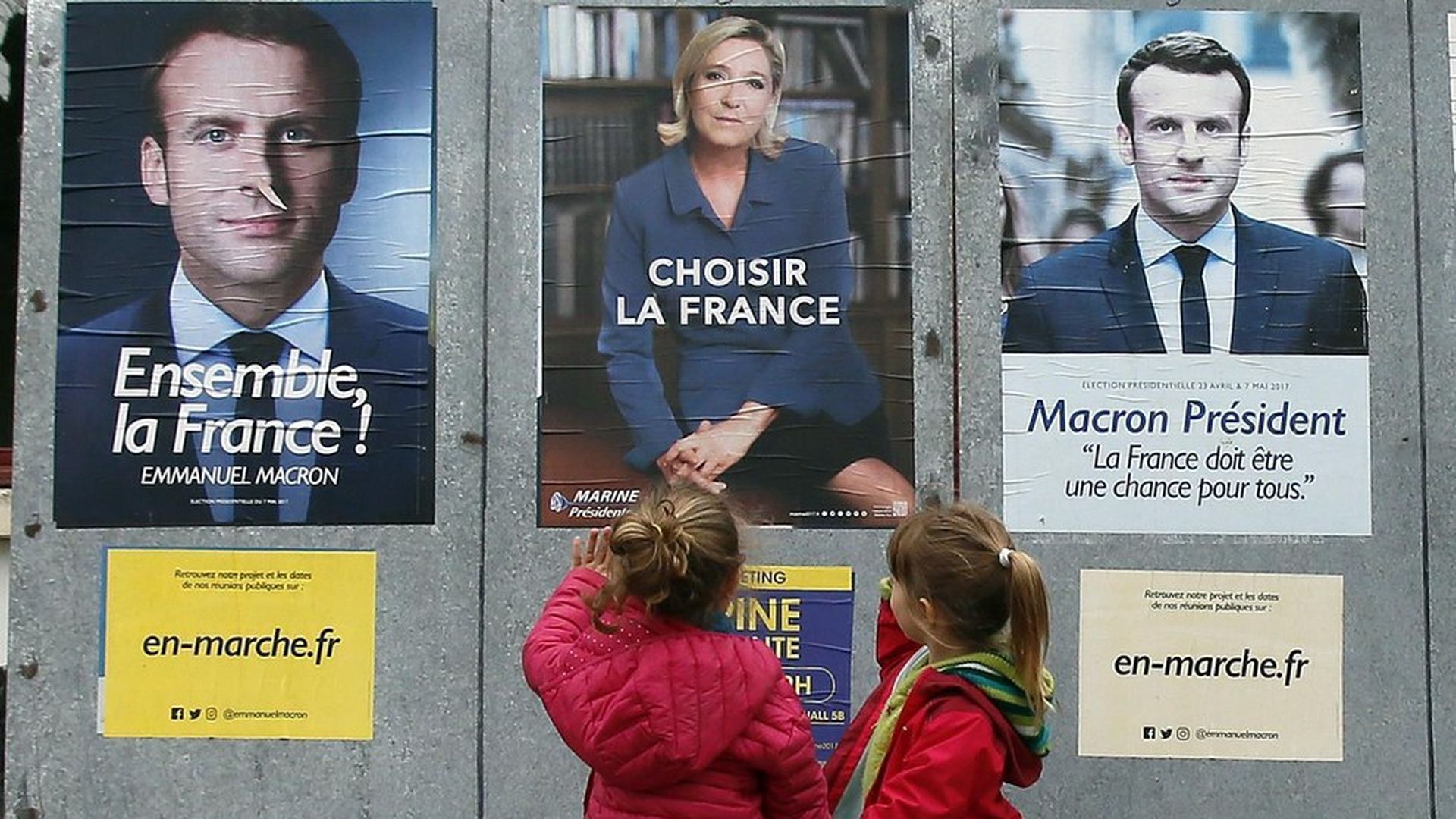 French presidential candidate Emmanuel Macron's campaign said Friday it has been hacked — 9GB of authentic and fake emails were posted Friday to Pastebin, a document-sharing site, from a user named EMLEAKS, according to Reuters. The campaign said this is "déjà vu" of the kind of "democratic destabilization" that took place in the U.S. last year.
Why it matters: It's less than two days before the French presidential election comes to a close, and the way that works in France includes a ban on campaigning over the weekend. The hack came hours before the ban sets in.
What to watch: The polls. Right now Macron is ahead in the Ifop-Fiducial poll 63-37 against his far-right opponent, Marine Le Pen. This sounds similar to the hacked DNC emails that have been linked to Hillary Clinton's tanked campaign. However, Macron's campaign said the emails leaked Friday aren't concerning because they show "normal" presidential campaign activity.
Go deeper