Macron defeats Le Pen for French presidency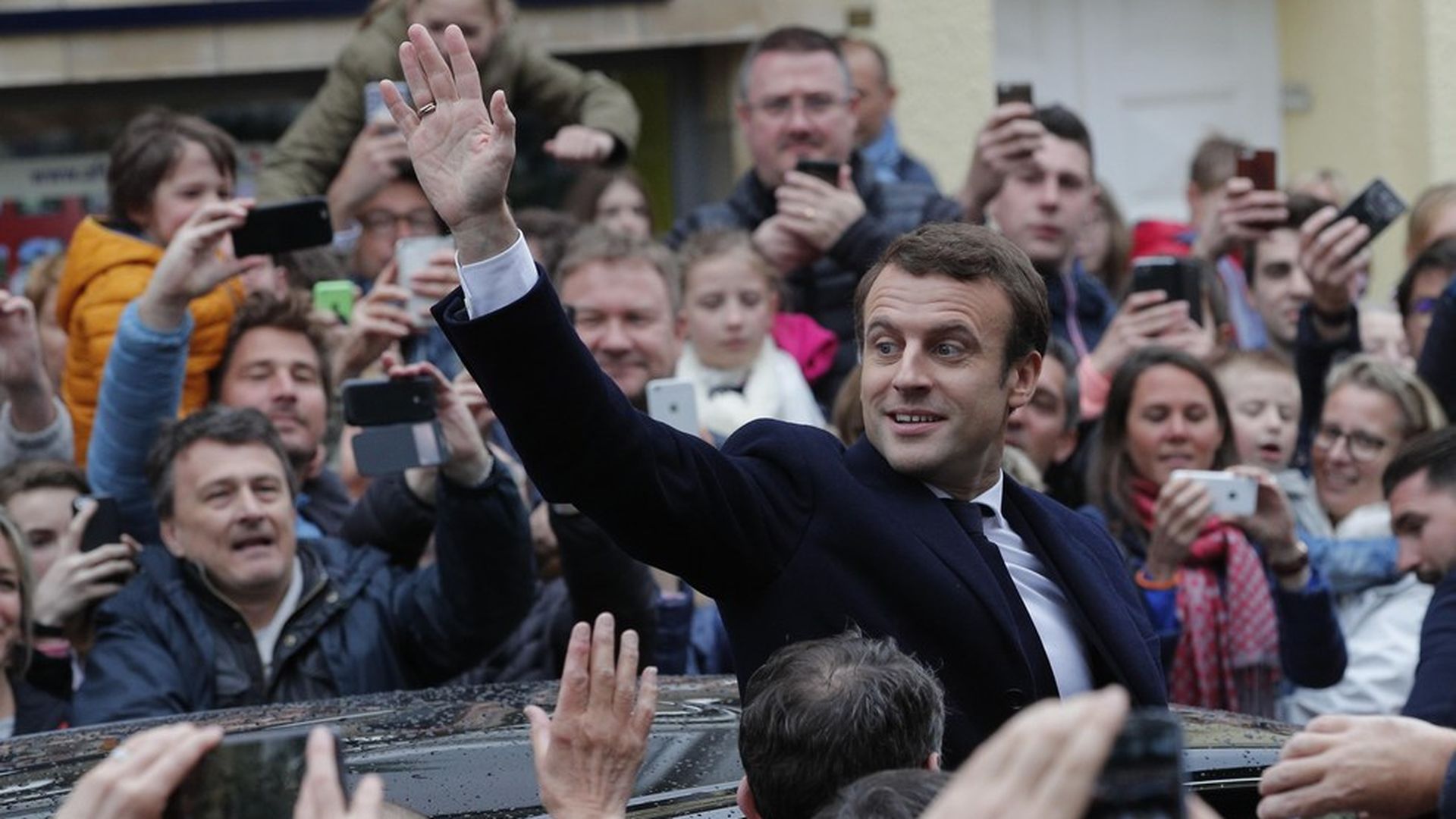 Center-left frontrunner Emmanuel Macron has defeated right-wing nationalist Marine Le Pen for the French presidency by an estimated margin of 65% to 35%.Macron speaks: "Tonight I want to salute my adversary Mrs Le Pen. I know why some people have chosen to vote for an extreme party. I know the anger, the anxiety, the doubts that so many of you expressed. And so it is my responsibility to take that on board."
The tone: Macron was remarkably solemn in victory, focusing almost the entirety of his speech on the challenges facing France.
Le Pen concedes: "My fellow countrymen... the French have chosen a new president. They voted in favor of continuity. I have called Macron because I have the best interest of France in mind and I wanted to wish him the very best."
Her uncertain future: Making the runoff was a big victory, but losing by this margin will be seen within the National Front as an embarrassment.
Trump tweets: "Congratulations to Emmanuel Macron on his big win today as the next President of France. I look very much forward to working with him!"
Some context: Trump's past comments and some ideological parallels led many to conclude he was pulling for Le Pen.
France's youngest president: Macron, who led consistently and was endorsed by Barack Obama, is just 39.
Turning back the tide? This is an emphatic win for the political mainstream after populist victories in the U.S. election and the Brexit referendum in the U.K.
Protest votes: More than 4 million people turned in blank ballots rather than vote for either candidate, per France24.
Global reaction: Jean-Claude Juncker, president of the European Commission, was quick to note France had selected a pro-E.U. president, and U.K. P.M. Theresa May offered Macron congratulations. Geert Wilders, the Dutch far-right politician, predicted that Le Pen would bounce back in 2022. Bernie Sanders said France had "rejected racism and xenophobia" while Bill Clinton congratulated Macron.
What's next: Parliamentary elections next month will test the strength of Macron's nascent political movement En Marche. First, though, Macron will chose a prime minister, and in so doing send a key signal for how he will govern.
Go deeper