Luxe Valet shuts the door on two more markets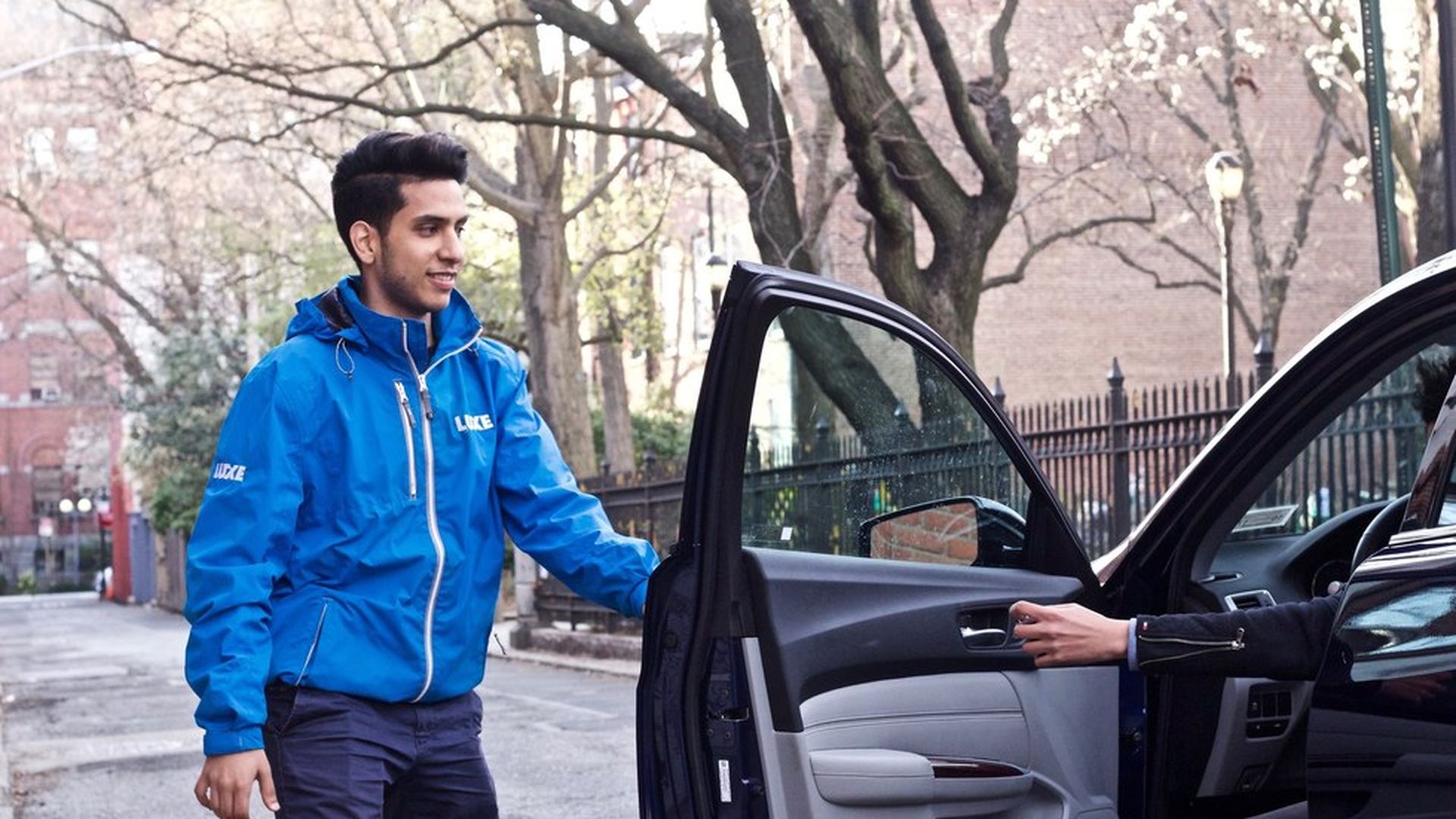 On-demand valet service Luxe, which last year was valued at more than $100 million by investors like Hertz, has quietly "paused" its service in Los Angeles and Austin. This comes a couple of months after it shuttered service in Seattle, and as the San Francisco-based company works to rebut additional parking options.
As a result, it's laying off employees in those cities, as well as some employees who are part of its central operations, such as customer service reps, said co-founder and CEO Curtis Lee.
Why it matters: So-called "on-demand" companies exploded in popularity a few years ago, but many have since learned that it's no easy business. Several have shut down or significantly adjust their models, including some of Luxe's competitors.
The new plan: As Curtis tells it, Luxe trimmed down its city count to just San Francisco, New York, and Chicago because it doesn't want to manage too many cities as it rolls out its new parking options—valet stands and direct garage parking. When customers request a valet via the Luxe mobile app, they'll be given the option of its classic valet pickup, dropping it off at a stand closest to their destination, or driving it to a partner garage.
While Luxe isn't giving up on its classic valet service, concentrating valets in a few central locations will be easier and faster than coordinating dispatch to every customer's exact location. As for the garage option, while some locations may be staffed by a valet, it eliminates most labor costs.
The company has also just hired a new head of operations who was previously at Wal-Mart.
What about the money? Luxe has raised more than $75 million in funding, with $50 million of that in a round last year led by Hertz. According to Lee, the company still has "tens of millions of dollars in the bank."
Lee also tells Axios that its classic door-to-door service is "profitable," which he defined as making a profit when accounting for a city's own local costs (valets, local office, local managers and staff, etc.) but not including centralized costs like headquarters and marketing. As an overall company, Luxe is still not profitable.
Go deeper