London Bridge attacks: 12 arrested in East London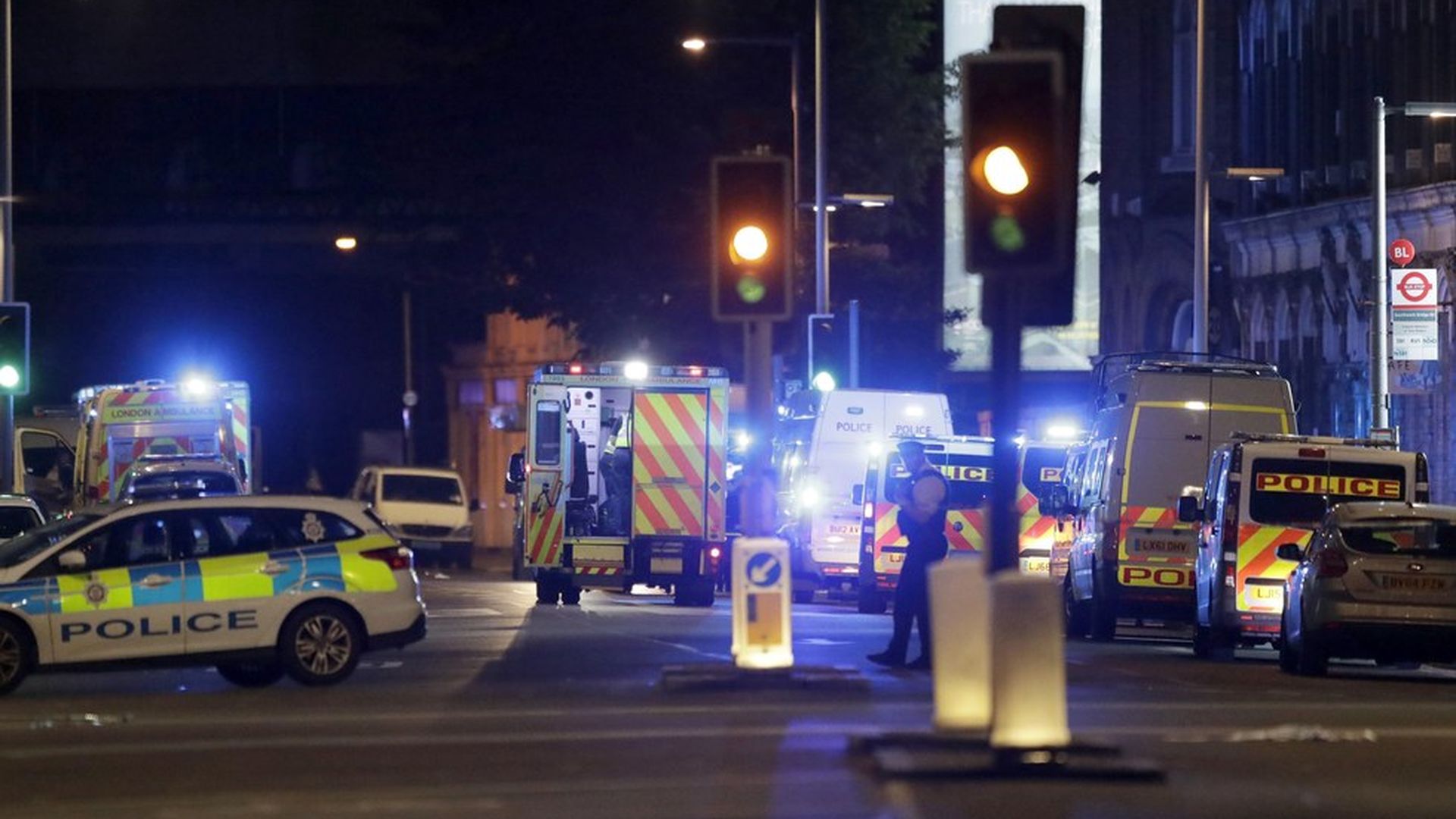 The latest on the attacks in central London on Saturday night:
12 arrested in Barking, East London with police still searching addresses in the area.
7dead and 48 wounded, some critically.
3 suspects killed. They had been wearing fake explosive vests.
Two part attack — pedestrians on bridge targeted with vehicle, before stabbing rampage inside Borough Market.
Thursday's general election will go ahead as planned.
Trump and Kahn
President Trump tweets: At least 7 dead and 48 wounded in terror attack and Mayor of London says there is "no reason to be alarmed." Minutes later: "Do you notice we are not having a gun debate right now? That's because they used knives and a truck!"
Sadiq Khan, London's first Muslim mayor, had said he was "appalled and furious," urged Londoners to remain both "calm" and "vigilant" as more attacks were "highly likely" but said Brits had proved their "stoicism" in the face of terror.
A spokesman for Khan, after Trump's tweet: "He has more important things to do than respond to Donald Trump's ill-informed tweet."
P.M. Theresa May
"Defeating this ideology is one of the great challenges of our time but it cannot be defeated through military intervention alone."
"Our society should continue to function in accordance with our values, but when it comes to taking on extremism and terrorism things need to change."
Three attacks this year
Westminster (March 22): Attacker killed 5 and injured 48 by striking pedestrians on a bridge and then stabbing a police officer.
Manchester (May 22): Attacker killed 22 and injured 59 in a bombing attack following an Ariana Grande concert.
London Bridge (June 3): Three attackers kill 7 and injure 48 after striking pedestrians on the bridge and stabbing people in a market nearby.
Go deeper