Lofgren wants probe of how Big Tech's data affects competition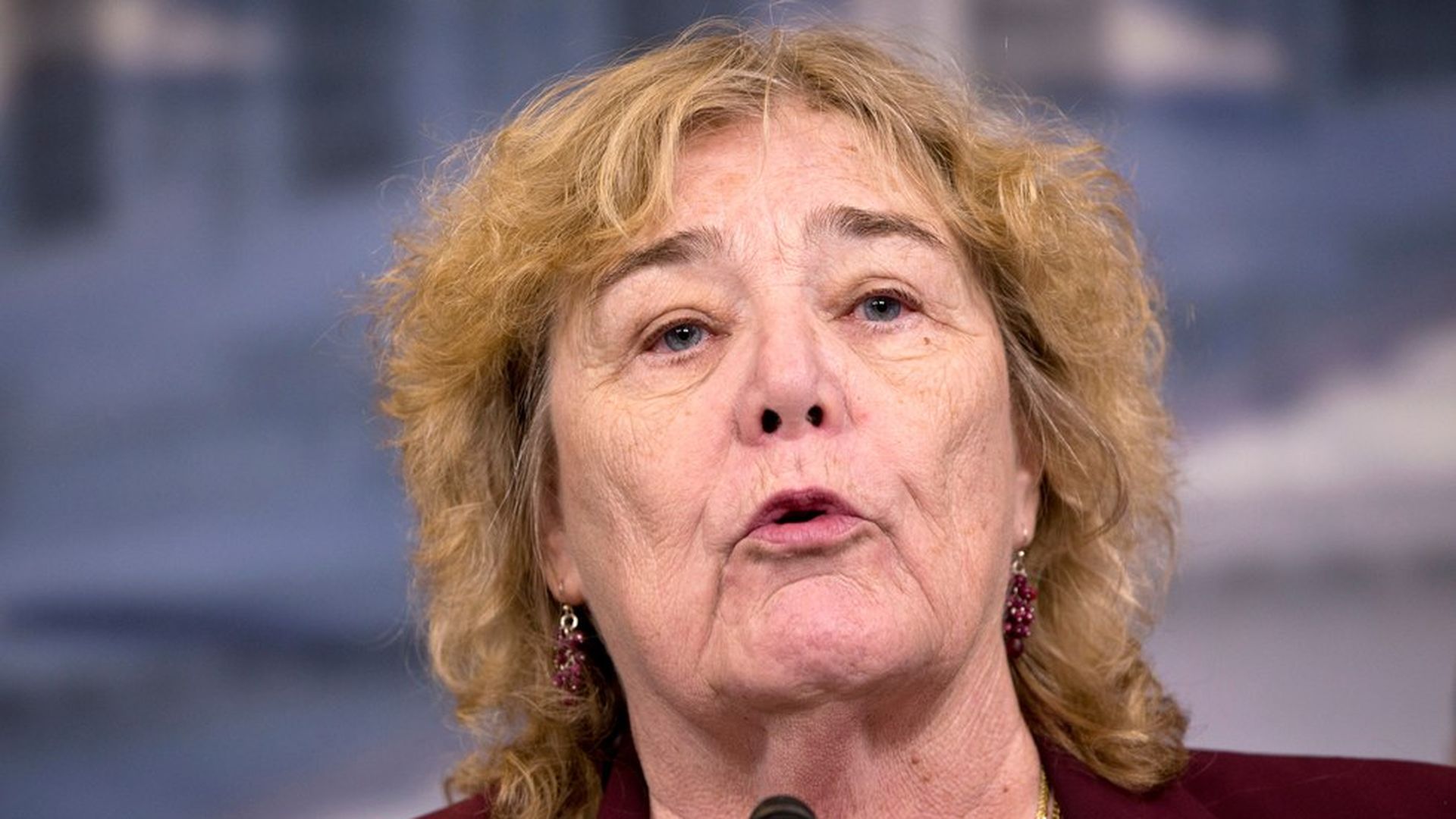 A Democrat interested in her party's top spot on a key committee said Friday that Congress should examine how large companies' data holdings relate to competition among businesses.
Why it matters:
If that came to fruition, it would have big implications for Google, Facebook and Amazon, which critics say have tremendous market power thanks to all the data they hold on their users.
Rep. Zoe Lofgren of California — a tech industry ally — is interested in running for the top Democratic seat on the House Judiciary Committee, which Rep. John Conyers occupied before he stepped aside during a pending investigation into allegations of sexual harassment.
Her comments are a sign of the burgeoning Democratic interest in confronting the dominance of major web platforms. Lofgren has faced pressure over her support for large tech companies from the left as the race to replace Conyers gets going.
The details: "Competition is good for innovation, it's good for the economy, and that's the goal." said Lofgren after her appearance at a briefing on web platforms held for congressional staff, when asked about how an examination of antitrust policy could apply to Silicon Valley.
"I think there are other elements of competition policy that may also matter, in terms of who owns your data and other things," she said at the panel. "This is going to be a multi-year process no doubt."
Yes, but: Even if she were to snag Conyers' seat, the top member of a minority party only has so much power on a committee. "The ranking member as you know doesn't set the agenda, the Republicans do," said Lofgren.
The post has been updated to reflect that Rep. John Conyers has already stepped aside as the Judiciary Committee's ranking member during a pending investigation.
Go deeper