Leadership change at Americans for Prosperity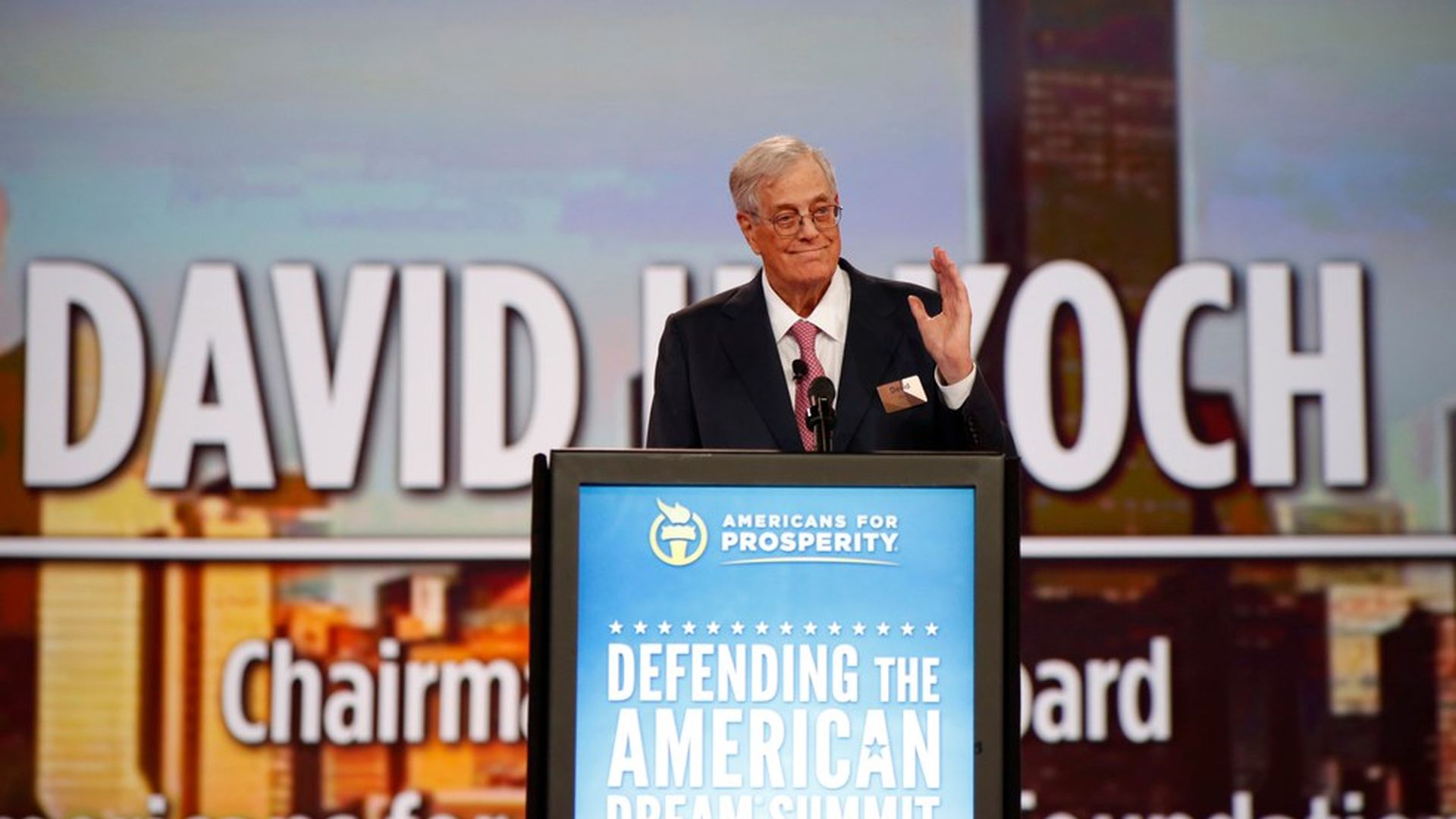 There's been a change of leadership at one of the most powerful grassroots conservative organizations in the country. Americans For Prosperity — the political organizing spear of the Koch brothers' network — will be losing its CEO Luke Hilgemann and COO Sean Lansing, who have acquired the Champion Group, a political consulting firm.
The new CEO of AFP will be Emily Seidel, whose stature in the network has been rising over the past six years and who previously worked for Mike Pence back in his House days.
Top Koch official Mark Holden wrote in an email to network members that Hilgemann and Lansing "have decided to leave AFP to pursue other opportunities," and that Tim Phillips will continue as AFP's president.
Go deeper