Lawyers and bankers reap $1.5 billion from failed health insurance mergers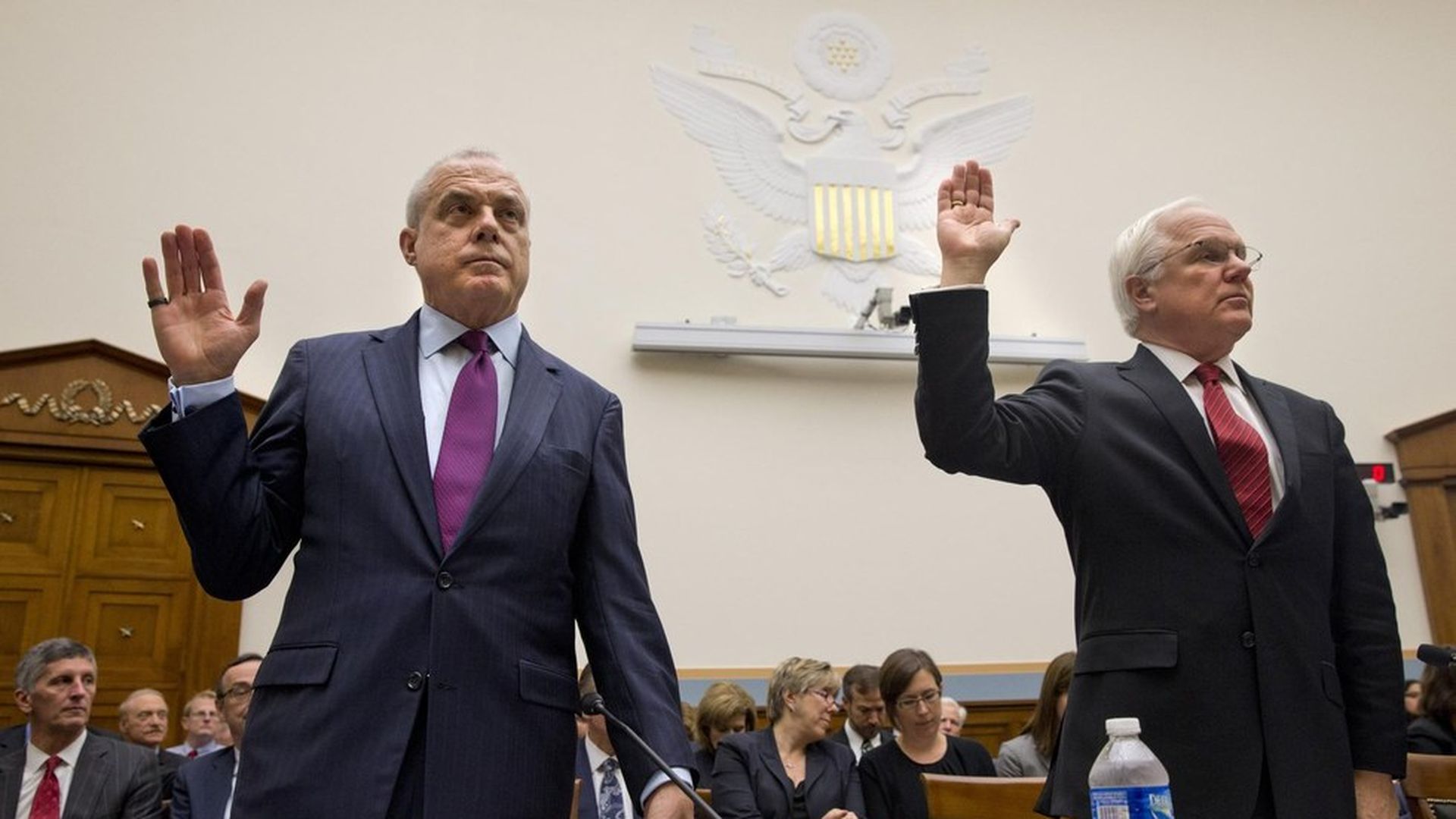 Those massive health insurance mergers may be dead, but the lawyers and investment bankers who worked feverishly to get the deals approved still walked away with big paychecks.
Aetna, Anthem, Cigna and Humana cumulatively spent about $1.5 billion on legal and financial fees since their proposed mergers were announced in summer 2015, according to documents filed with the Securities and Exchange Commission. That price tag covers the fights over Aetna's $37 billion merger attempt with Humana and Anthem's $53 billion bid for Cigna, both of which were slapped down by the courts. Read on to see where the money went.
The $1.5 billion has been funneled to banks like Goldman Sachs, Citigroup and Credit Suisse and law firm giants like White & Case and Jones Day, which battled the Justice Department in court. That sum would have been enough to pay for the average Obamacare plan for more than 300,000 people for all of 2017, based on data from HealthPocket.
The insurance companies also hired consulting firms like Compass Lexecon. A recent ProPublica report profiled that firm, which provides highly paid academics who argue in favor of large mergers in court.
Why it matters: The big spending creates problems for consumers and investors. Consumers are paying for it through their insurance premiums, which continue to rise faster than general inflation.
And every dollar spent on legal teams and financiers is a dollar investors lose. In 2016, Anthem said the expenses associated with its takeover of Cigna cost its shareholders $1.20 in earnings per share, while Aetna said its transaction with Humana sucked away $1.46 in earnings per share.
Here's how the money breaks down, according to the SEC filings. All figures represent pre-tax expenses:
Aetna: $775 million. Most (about $517 million) was spent in 2016. Not all the money is tied to the Humana acquisition, but a vast "majority" is, according to an Aetna spokesman — meaning the spending was at least $400 million and likely almost all of the total.
Humana: $127 million. More than 80% of that total ($104 million) was spent in 2016.
Anthem: $424.1 million. This will only increase since Anthem said it will appeal its decision.
Cigna: $232 million. About $166 million was spent in 2016.
Data: SEC; Chart: Lazaro Gamio / Axios
The judges made it clear that the deals flouted antitrust law. One argument that did not win over critics was that the combined companies would have saved money for people through lower premiums, partially by trimming some administrative fat. The judge in the Anthem-Cigna case was especially skeptical of that claim. The merger costs, meanwhile, have been booked as general and administrative expenses.
This is not a frivolous amount of money. Aetna's merger costs in 2016, for example, represented 5% of its entire administrative budget. But the costs still only totaled 1.2% of what Aetna paid out in health care claims in the same time frame — roughly $44.3 billion.
Go deeper