Lawmakers vet trafficking bill that worries tech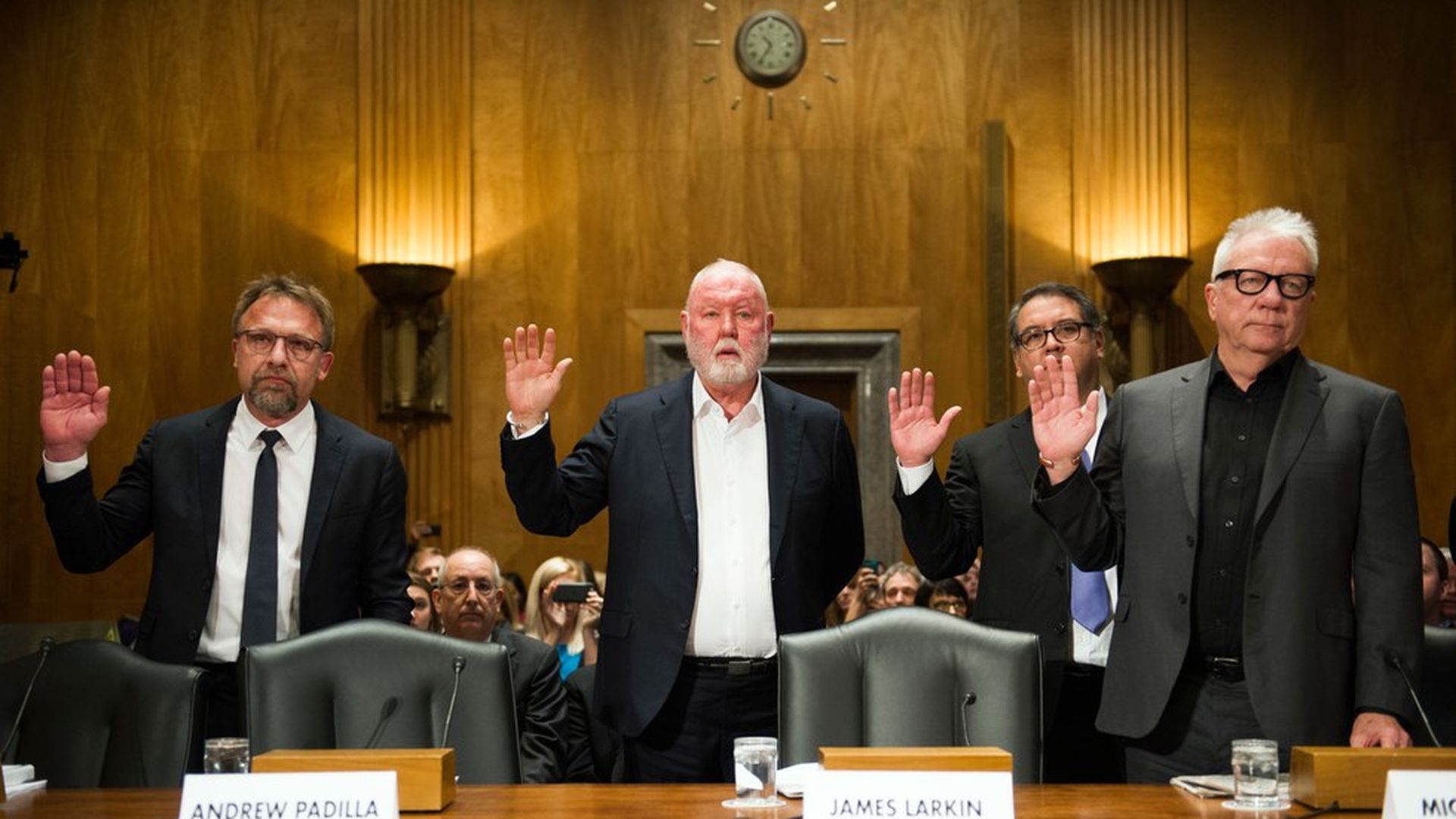 A key Senate committee spent hours on Tuesday hearing testimony on an anti-sex trafficking bill that is widely opposed by Silicon Valley. Tech companies argue it could strip the protections that ensure that Google, Facebook and other online platforms aren't legally liable for user generated content.
Reality check: Tech and its allies have steered clear of a compromise for some time. If that's where this ends up, it won't get there overnight.
The details:
Some Democrats who don't yet support the bill seemed to be looking for areas of compromise. Sen. Brian Schatz asked whether it would be enough for lawmakers to clarify in an additional statement "that the law is intended to apply to those actors that enable sex trafficking and not to those who promptly act in good faith to address a violation."
California Attorney General Xavier Becerra, a former member of Congress who supports the bill, was skeptical that the line would hold up in court. "I would tell you it's always a roll of the dice when you try to rely on report language or legislative history," he said.
Much of the conversation at the hearing focused on the standard the bill lays down for whether a website can be held liable. It says it includes "knowing conduct by an individual or entity, by any means, that assists, supports, or facilitates" trafficking, which Internet Association General Counsel Abigail Slater says is too broad.
What's next?: The question now is whether Senate Commerce Committee Chairman John Thune will move the bill forward, which could be helped if a compromise is reached that makes the bill less controversial.
Go deeper