Latest on White House reshuffling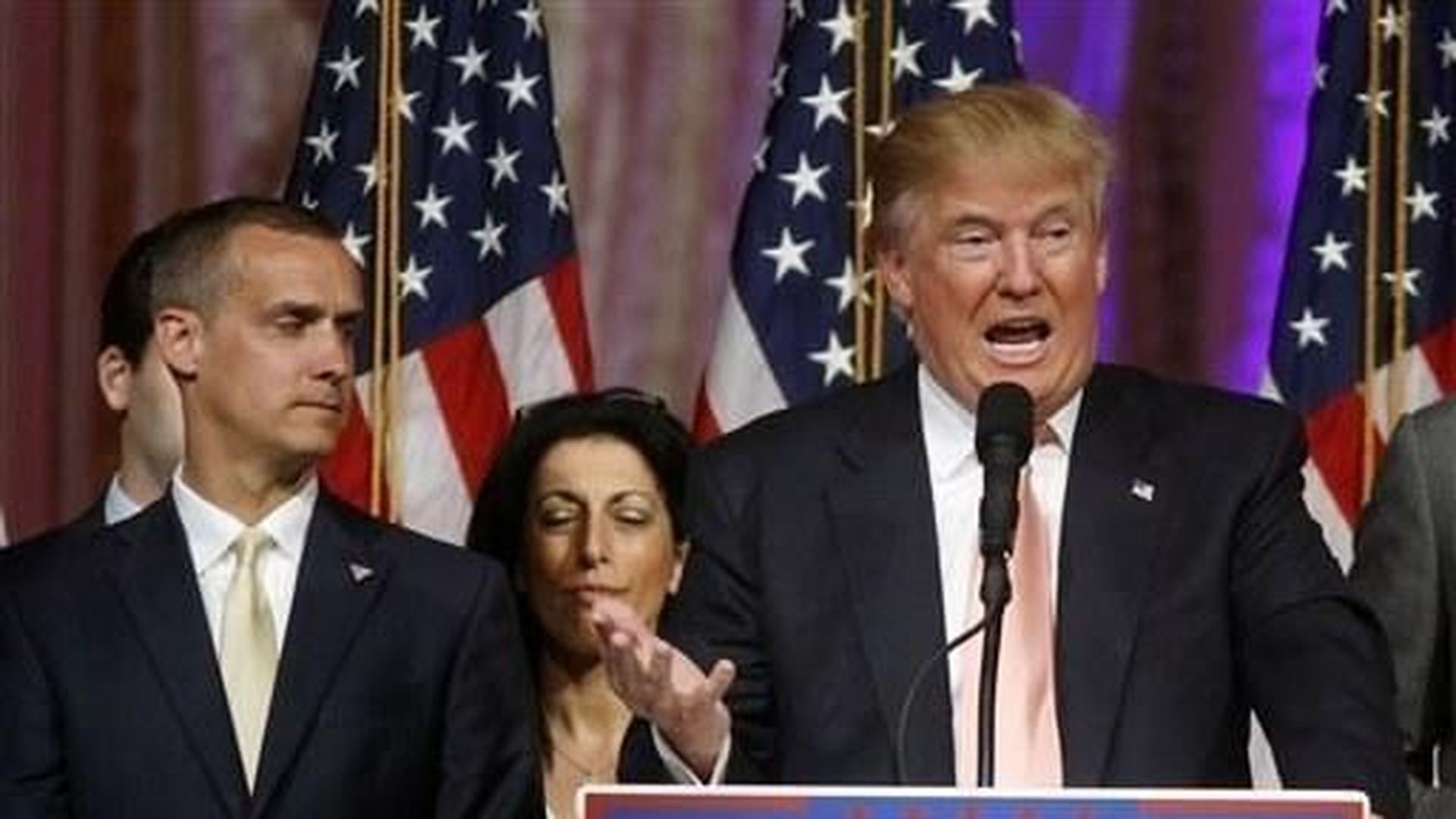 The Wall Street Journal is saying President Trump "is actively discussing major changes in the White House, including a shakeup of his senior team" in response to the Russia crisis. The Journal says the president may bring back three former campaign officials: "Corey Lewandowski and David Bossie, to handle communications and political duties related to the investigation, and David Urban, for a senior White House job."
Our thought bubbles:
Lewandowski is likely to be involved but probably from outside the White House. While Trump still likes Lewandowski and talks to him regularly, he's not liked by White House Chief of Staff Reince Priebus, and neither Jared nor Ivanka trust him.
This "shake-up" is more about addition than subtraction, multiple sources inside have told me. Top White House officials have recognized that they're ill-equipped to deal with damaging stories landing every day.
Bossie is close to Steve Bannon and is more likely to be brought inside the building than Lewandowski.
Trump loves Urban, who ran his Pennsylvania operation, and he's widely viewed internally as a tough operator, well-connected in D.C. from his days working as a Capitol Hill chief of staff and as a lobbyist.
Go deeper