Latest from travel ban hearing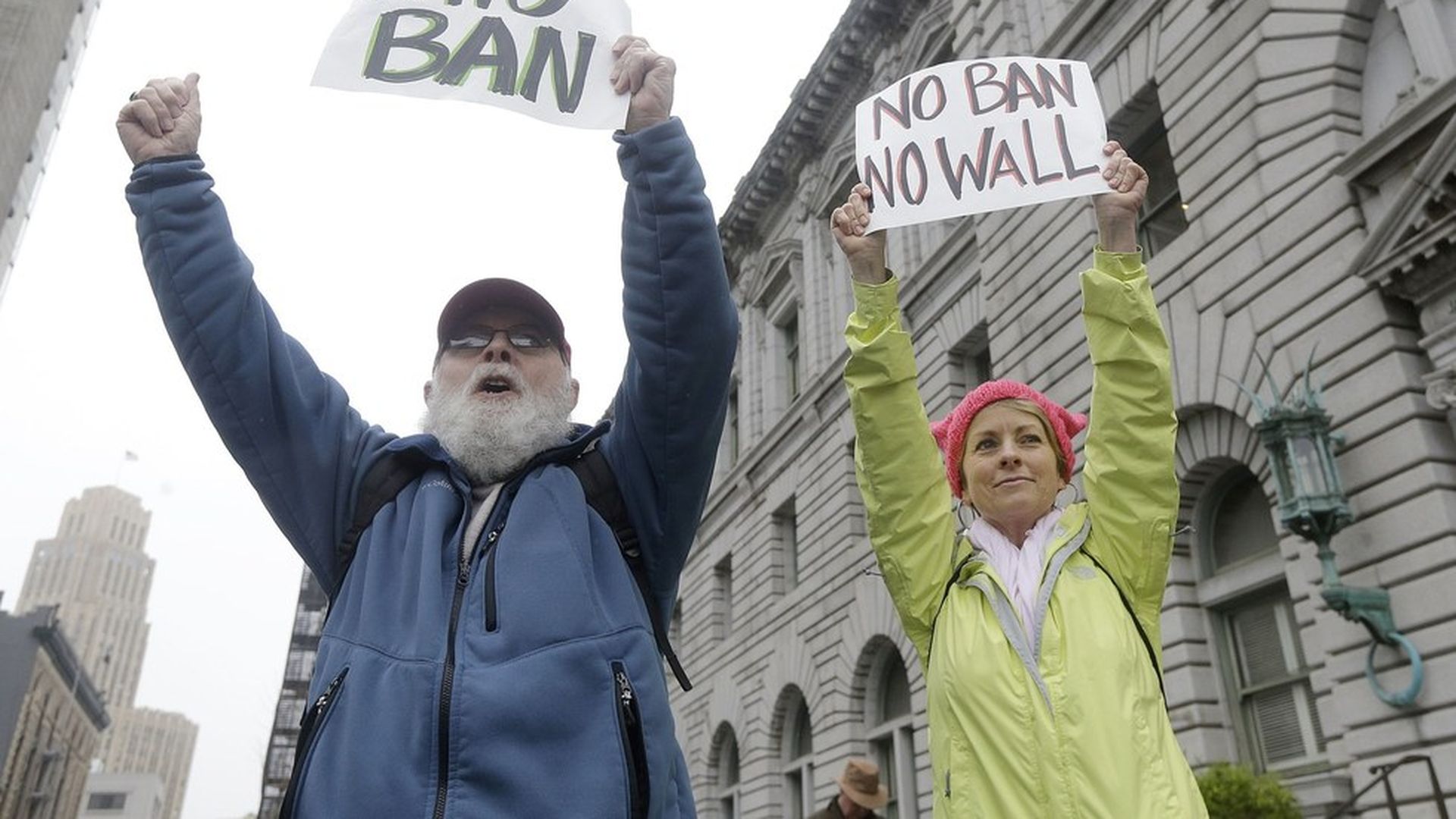 A three-judge panel (two Democratic appointees and one Republican) attacked the government's defense of President Trump's travel order during a hearing today in San Francisco.
Hot take: The headline on the running AP story: "Federal judges express skepticism about Trump travel ban"
During the government's oral arguments, Judge Michelle T. Friedland, an Obama appointee, asked the government's attorney August Flentje if there is any evidence showing "linkage" between the seven countries subject to the president's travel ban. Flentje said "these proceedings have been moving very fast" and that some evidence had not been included. Later he added some Somalis had been arrested.
The government's primary argument was that if an individual had brought the case — not the state of Washington — they might have standing. He said the current legal case was too broad.
It is extraordinary for a court to enjoin a president's national security decision based on a few newspaper articles. — August Flentje
(A note on Flentje: he was a late add to the government's team after earlier lawyers were swapped out because of relationships with the law firm Jones Day which had filed a brief opposing the ban.)
The judges asked the states hard questions too, but most of them reflected the panel trying to gauge what the state's future arguments might be, and what decision the panel could make to meet requests from Washington and Minnesota. Washington's Noah Purcell said the states believe the burden is on the federal government to show the likelihood of success because it is an appeal, but that if the case were to proceed he would add details about standing.
What's next: A court spokesman said a ruling is unlikely today. Trump earlier today said the case might go to the Supreme Court.
Go deeper