Las Vegas victims sue MGM and Live Nation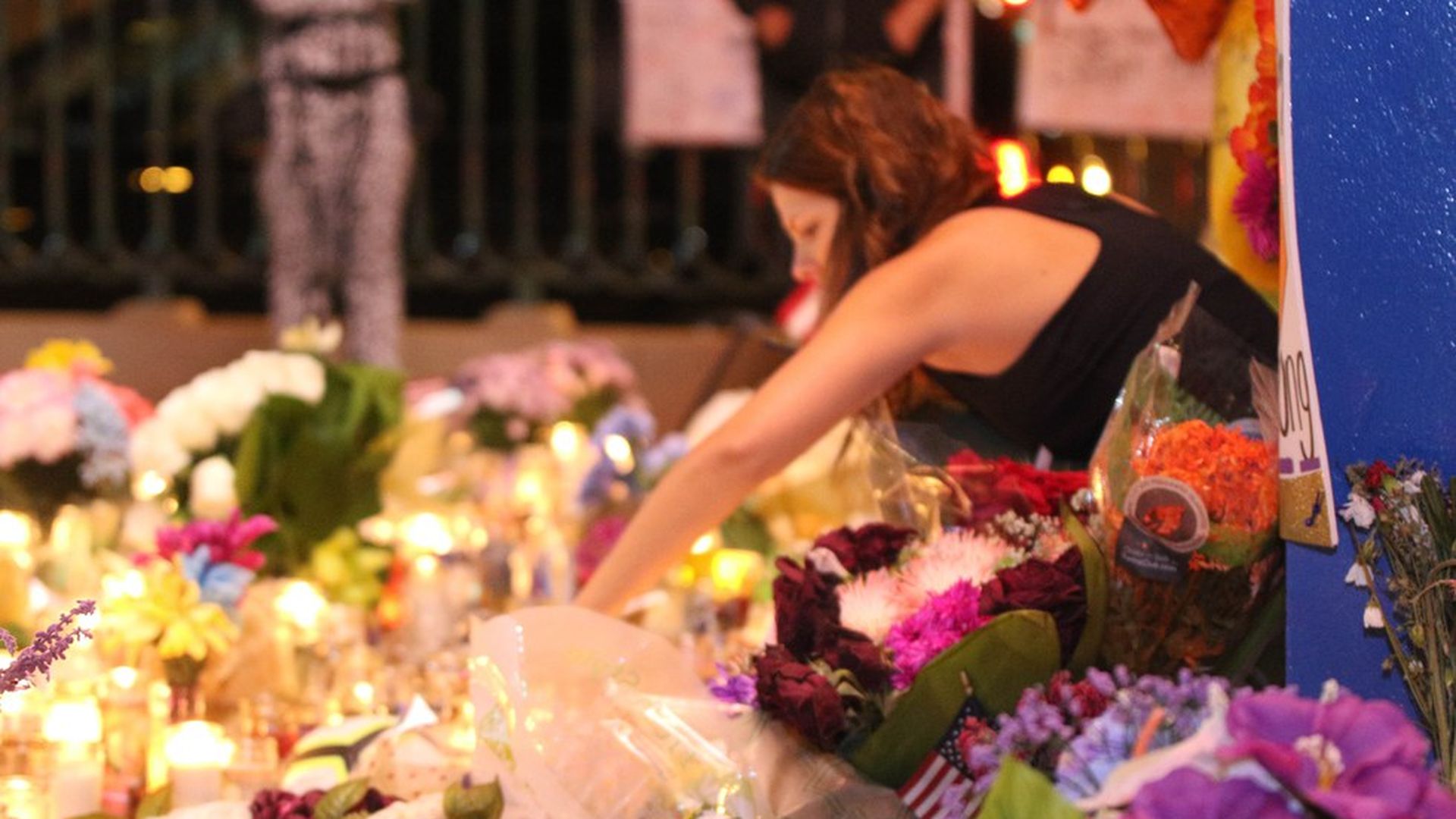 More than 450 victims of the Las Vegas massacre are suing MGM Resorts International and the concert promoter Live Nation Entertainment, which they claim did not properly protect them, per the NYT. The five lawsuits, filed Monday in California, also target the estate of the shooter, Stephen Paddock, security firm Contemporary Services Corporation (CSC), and businesses related to MGM and Live Nation.
Why it matters: Businesses and open-air concert promoters will be paying attention to the proceedings to see if they're expected to police against gunmen and similar attacks that almost certainly will continue to take place in the U.S., barring any gun restrictions legislation issued on Capitol Hill.
The case: The five suits include one mass tort for 450 victims who were shot, trampled, or who are suffering from post-traumatic stress from the Oct. 1 massacre. Details from the suits, per the NYT:
The victims' lawyers are claiming negligence since they say staff at the Mandalay Bay Hotel, which MGM owns, did not properly monitor the hotel or stop Paddock from bringing dozens of guns and thousands of rounds of ammunition into the hotel.
MGM and Live Nation were not adequately prepared for the shooting, the lawyers say, alleging the exits were not well-marked and there weren't enough of them.
Paddock's estate is being sued for for assault, battery, and causing intentional emotional distress.
Businesses providing security for the event were also sued for negligence.
Other suits: This follows 14 lawsuits filed in Nevada last week lodging similar complaints against the same entities, plus naming the manufacturers of the bump stock devices found in Paddock's hotel suite, NPR reports.
Response: MGM issued a statement disputing the claims and Live Nations declined to comment.
Go deeper