Las Vegas gunman had 42 total firearms in hotel and home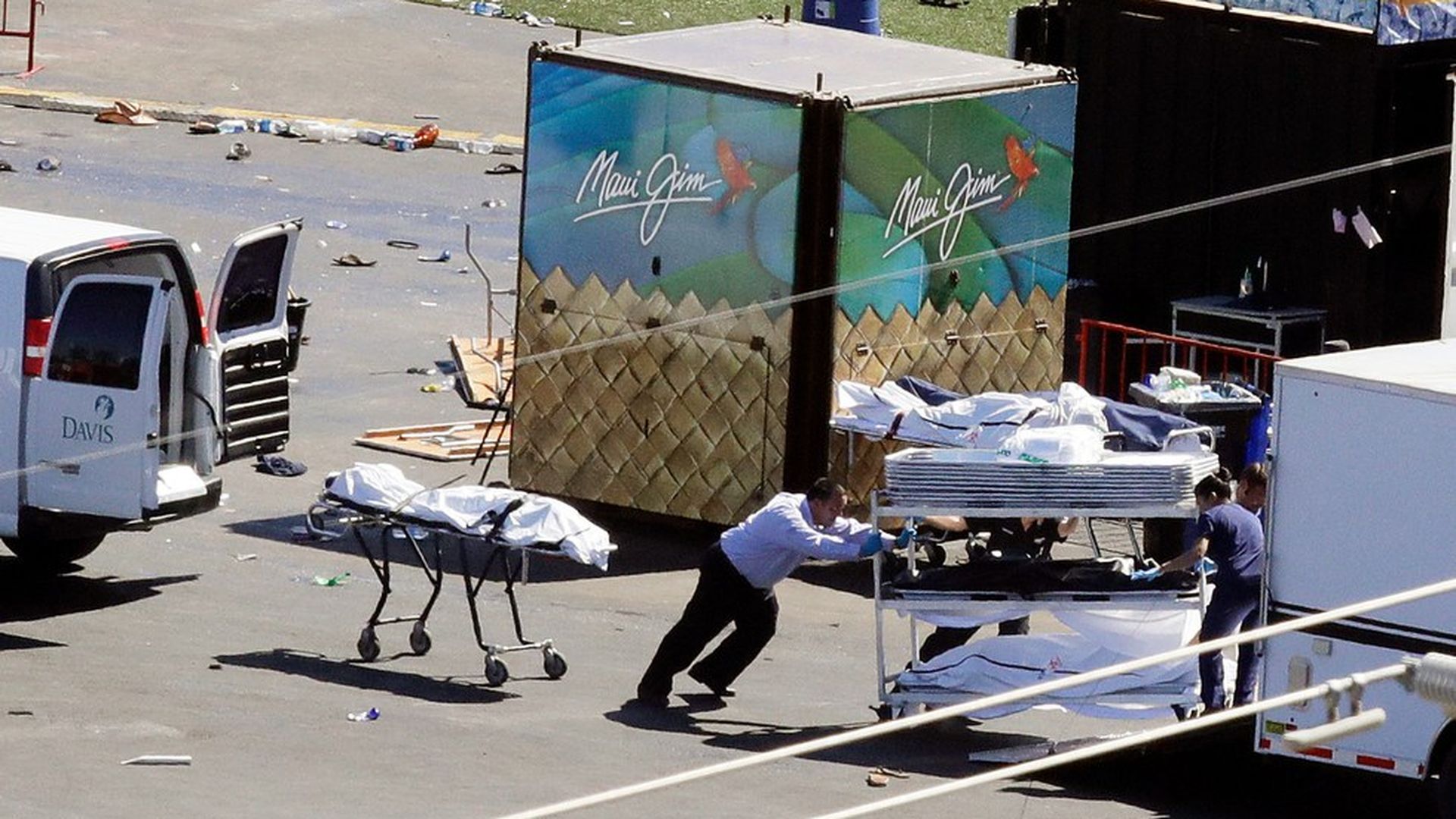 Police say Stephen Paddock had about 23 firearms in his room at the Mandalay Bay Hotel, including handguns, hundreds of rounds of ammunition and at least 10 rifles, several of which had scopes.
They included high-powered rifles that are capable of penetrating police armor and a modified bump stock rifle, which allows a gun to simulate rapid automatic gunfire.
Paddock also had in his Mesquite, Nevada home, per Sheriff Joseph Lombardo:
19 additional firearms
Explosives
Thousands of rounds of ammo
"Electronic devices," which Lombardo would not describe
Ammonium nitrate, a fertilizer that can be used in explosives, was also found in Paddock's car.
Why it might take a while to know exactly which weapons he used: The gun-tracing system in the U.S. relies on paper records, and even microfilm. The Bureau of Alcohol, Tobacco, Firearms and Explosives said it is conducting an "urgent trace on firearms" from the scene.
Two gun stores in Nevada where Paddock had made purchases in the last year said he passed the required background checks, per NBC News. It wasn't immediately clear if the guns he bought from these two stores were used in the massacre Sunday night, and while one store revealed he bought a rifle and a shotgun, the other store declined to share details about the sale.
These numbers have been updated to reflect the most recent count, per AP reporting
Go deeper