Lake Ontario floods due to weather, not water management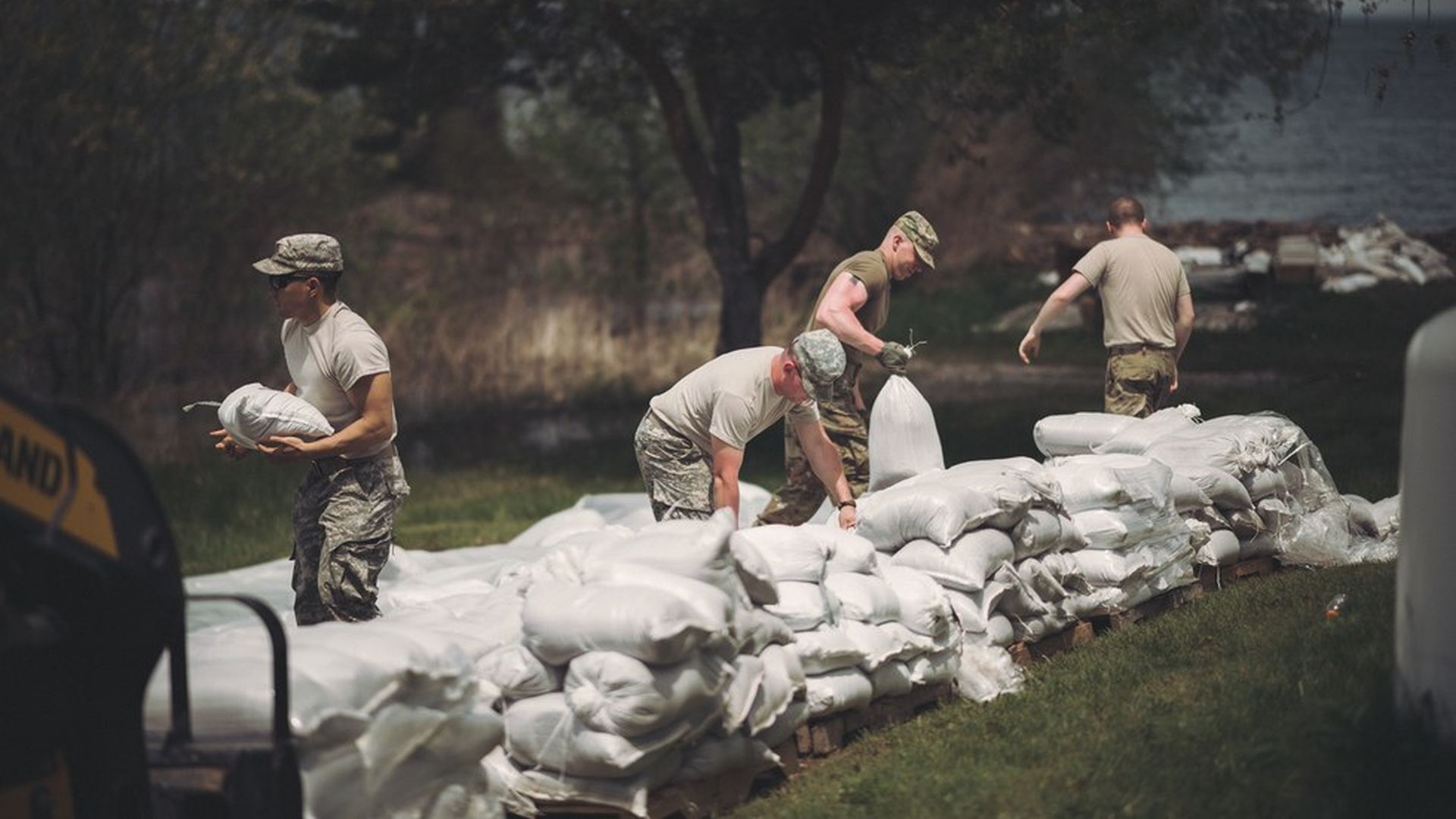 Historic flooding in Lake Ontario, which has caused millions of dollars in damage in both the U.S. and Canada, probably couldn't have been avoided, reports Eos.org. For the last several months, residents have blamed the floods on a new water management plan ("Plan 2014") but a new graphic by the National Oceanic and Atmospheric Administration says it's due to extreme weather over the last several months.
Why it matters: Great Lakes floods and droughts could become more common in the future. "We went from record lows over a 100-year [period] to a record high in just 5 years," Andrew Gronewold, a hydrologist at NOAA, told Eos. Warmer air from climate change means water evaporates faster — but it also means there could be more rain.
Richard Rood, a climatologist, told Eos: "We are going to continue to see these episodes of large record-high precipitation. The world is probably going to be a little bit less steady going forward."
Go deeper