Labor crunch: Unemployment claims fall to a 44-year low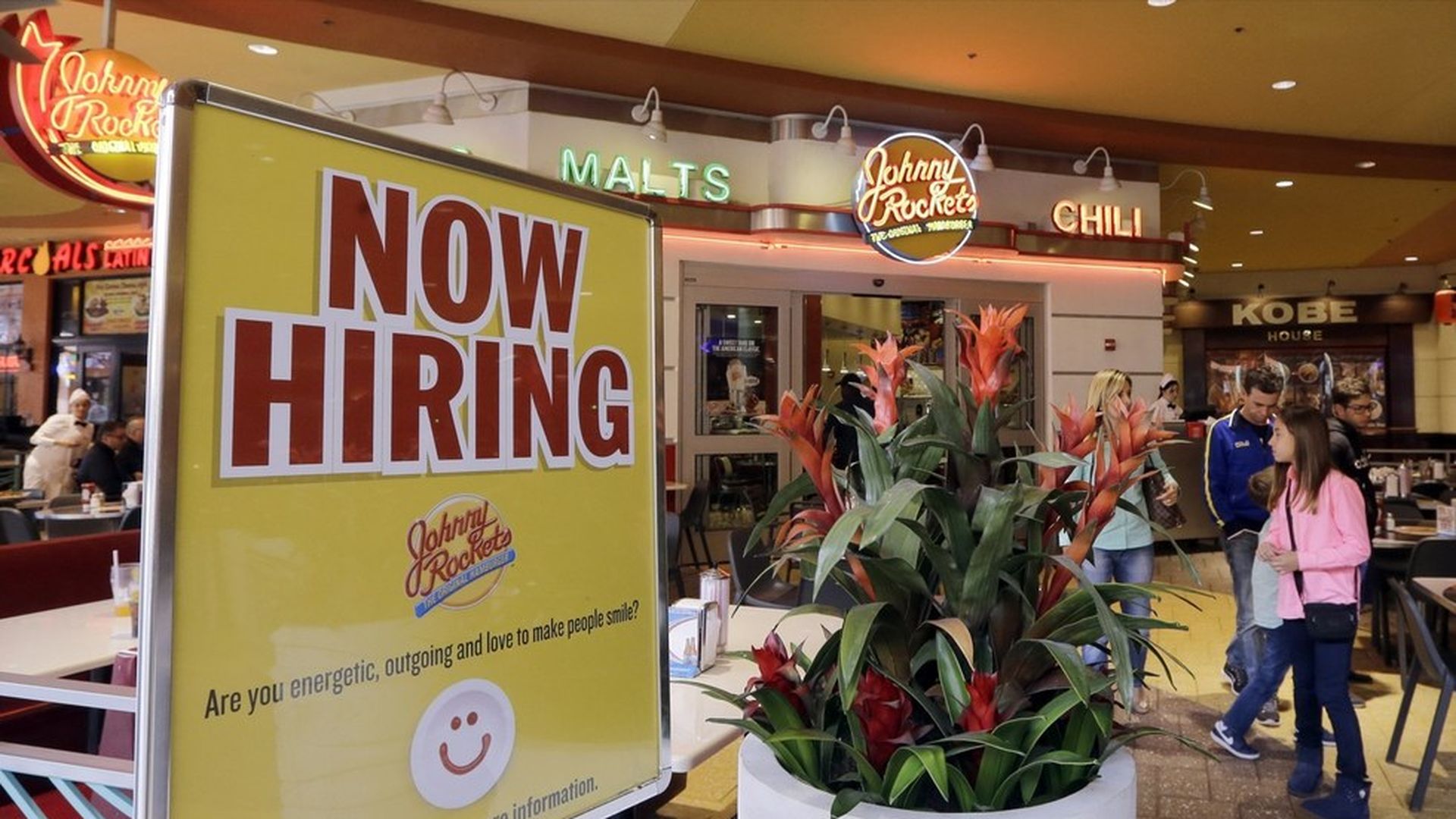 New claims for unemployment insurance fell again this week to its lowest level since 1973, further evidence that the U.S. labor market continues to strengthen.
Source: U.S. Employment and Training Administration
Why it matters: The U.S. economy is far closer to a labor shortage than it is to an immigration-induced overabundance. Yesterday's beige book release from the Federal Reserve showed anecdotal evidence of labor shortages in key industries like construction and computer engineering. Given these data, further actions to restrict the growth of the labor market could an ill-timed move that slows economic growth.
Go deeper