Kushner instructed Flynn to contact Russian officials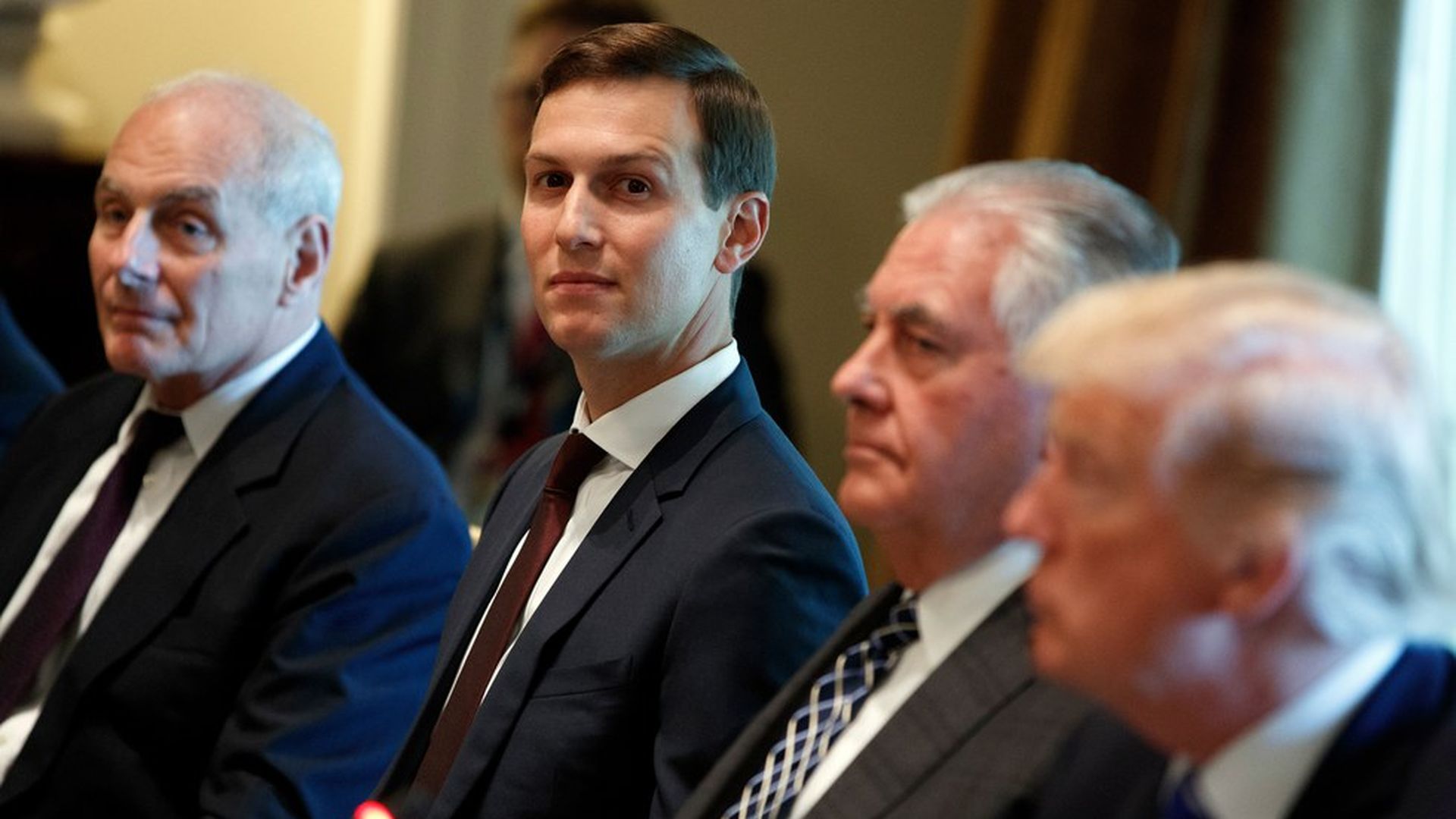 Jared Kushner, son-in-law of President Trump and senior White House adviser, has been identified as the "very senior" official who told former National Security Advisor Michael Flynn to contact foreign government officials.
Why it matters: This revelation brings Special Counsel Bob Mueller's investigation even closer to President Trump by way of Kushner.
Background: A court document signed by Flynn, who pleaded guilty on Friday to lying to the FBI, says "a very senior members of the Presidential Transition team directed FLYNN to contact officials from foreign governments, including Russia."
Go deeper: How the FBI probe got to Jared.
Go deeper