Kochs run new ad attacking Ryan's border adjustment tax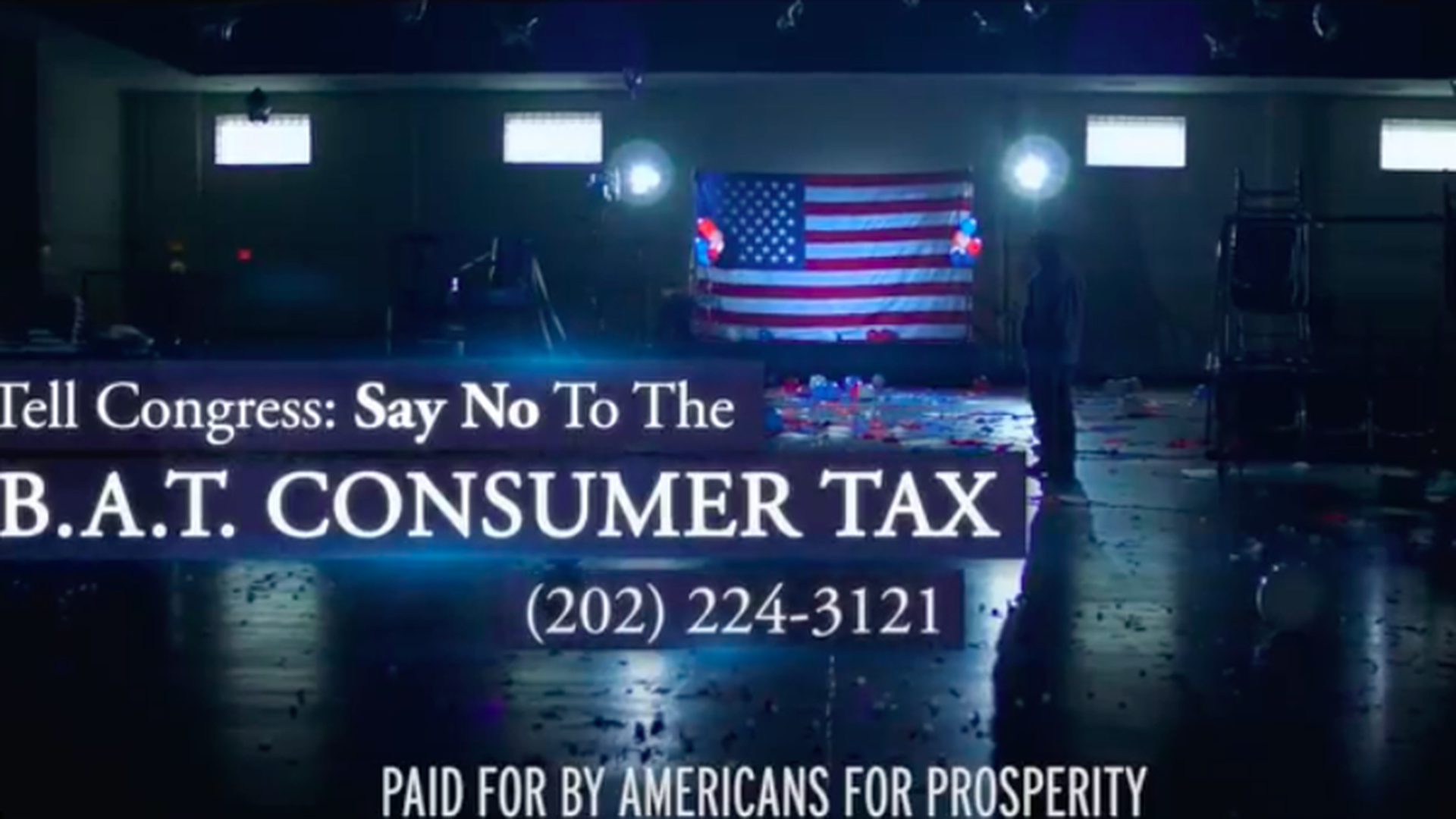 Americans for Prosperity, the biggest group within the Koch brothers' network, is up Tuesday with a new ad urging members of Congress to oppose the border adjustment tax (BAT).
AFP is spending six-figures on the cable TV buy, which runs nationwide for a week and tells consumers they'll see higher prices if the BAT comes in. The ad follows a report the Koch network produced last week predicting disaster for state economies.
Why this matters: House Republican leaders — chiefly Paul Ryan and Kevin Brady, who heads the tax-writing committee — view the hike on imports as a crucial part of their tax plan. They say they need the $1.2 trillion in expected new revenue over 10 years to pay for cuts to corporate and individual tax rates. But they're facing forbidding headwinds: a Republican Senate that's almost universally hostile to the idea and well-funded outside groups like Americans for Prosperity prepared to spend big against it.
Go deeper