Koch group, Craigslist founder come to Techdirt's aid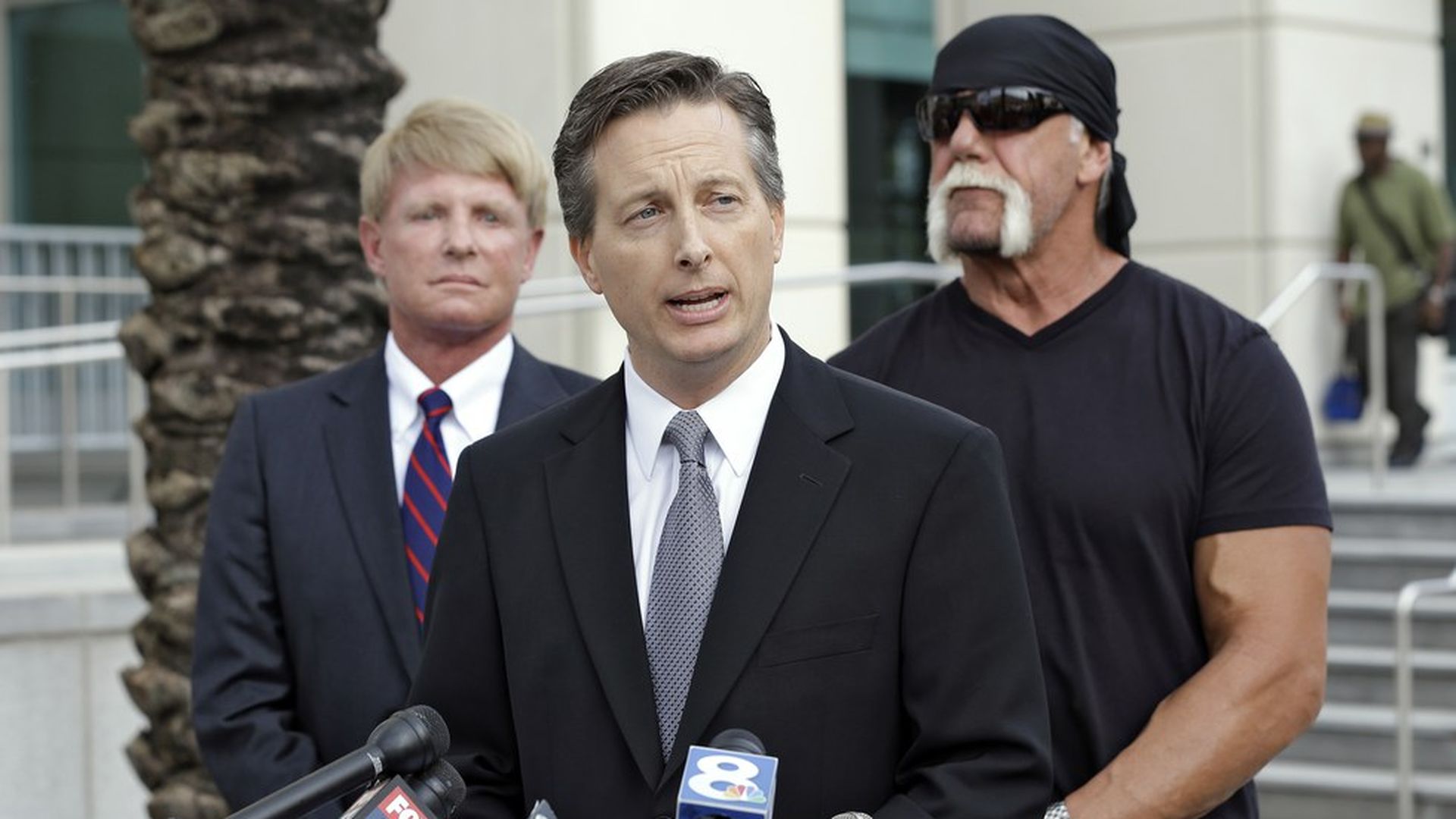 An eclectic group is financially backing TechDirt, a tech news site being sued for libel by the same lawyer who helped take down Gawker.
Who's involved: The Charles Koch Foundation, Craigslist Founder Craig Newmark's CraigConnects, Union Square Ventures, WordPress parent Automattic and the Freedom of the Press Foundation. The financial support is worth more than a quarter of a million dollars.
Why this matters: Their backing comes as some news organizations shy away from writing about a powerful or well-resourced person out of fear of a lawsuit — which some have called the Gawker Effect. This helps to chart a path for the types of publishers that can't survive the kind of libel suits that are becoming more common in the post-Gawker age.
The details: The parent company for Techdirt is facing a libel suit filed by a man who claims he invented email, who is represented by the same lawyer who led the case that resulted in Gawker Media's bankruptcy. The same person settled with Gawker in 2016. Techdirt's founder, Mike Masnick, has said that the lawsuit has "already taken a massive toll on us and our ability to function and report." To help the Techdirt weather the lawsuit, the group of philanthropies, companies and private individuals is funding a year of coverage on the site devoted to free speech issues.
Techdirt said in a statement that the case has highlighted ways in which there might be a lack of understanding among members of the public about free speech protections, sparking the new effort. Jesse Blumenthal, who leads tech initiatives at the Charles Koch Institute, said that "the way in which Techdirt has responded to this is by doubling down on their coverage of free speech issues, and I think that really has institutional and scalable effects."
Our thought bubble: This sends a message that there are wealthy Americans or their proxies willing to push back on a trend toward litigation over negative news stories driven by some of their peers. Venture capitalist Peter Thiel, for example, funded the lawsuit against Gawker; and VC Vinod Khosla recently said, per Recode, that he'd be open to paying for a lawsuit if a media outlet offended him.
Go deeper