Khanna: Dems should be wary of bad net neutrality deal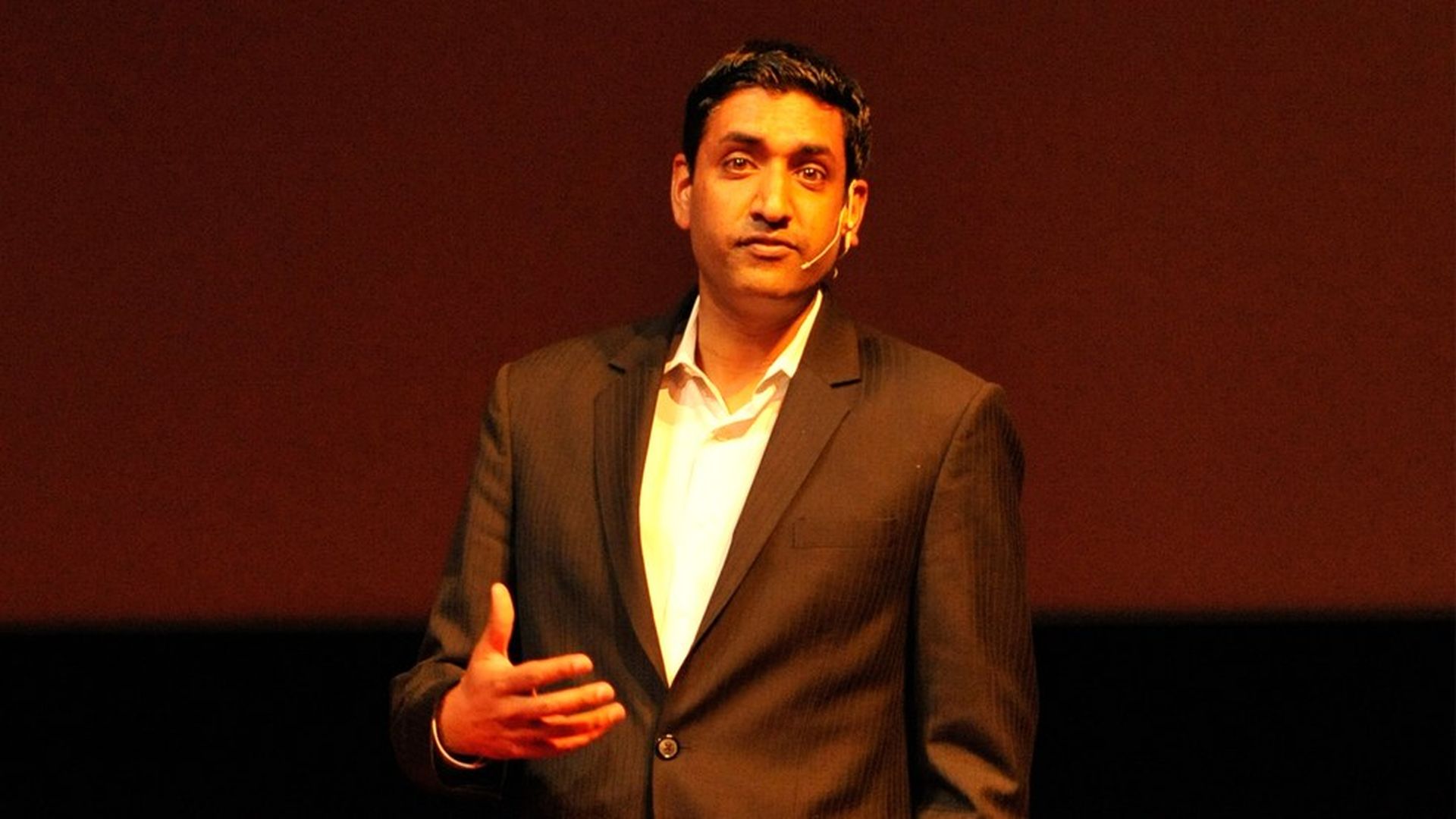 New Silicon Valley Rep. Ro Khanna told Axios in a recent taping for the C-SPAN program "The Communicators" that his fellow Democrats should be wary of what he sees as a bad deal on a bill to protect net neutrality:
"I think the Democrats are pragmatic. I don't think that they're going to fall on their sword if there's a legitimate compromise. But a lot of times, these things sound good and then when you look back and you peel the onion they're just giveaways to corporations. So, we have to see what the actual details will look like."
Why this matters: A key question in the upcoming net neutrality battle is whether congressional Democrats will come to the table for a compromise bill. Such a bill could bar broadband providers from blocking or throttling content or allowing fast lanes, but would not treat providers as a utility and therefore scale back the FCC's new broad authority over the industry. That concession may go too far for some Democrats.
FWIW: Khanna says he thinks the broadband service should be treated like a utility, as the current FCC rules do, but said he doesn't want to comment on a legislative compromise that doesn't exist or "let the perfect be the enemy of the good."
What's next: Senate Commerce Committee chairman John Thune has said he expects Democrats to take some time to weigh their options. Plus, Thune and his House counterpart Greg Walden may wait for the FCC to act on dismantling the net neutrality rules the agency approved in 2015. New FCC Chair Ajit Pai confirmed opposition to the current rules, but declined to lay out a roadmap for agency action.
Go deeper