Key House Republican opposes tying Harvey relief to debt ceiling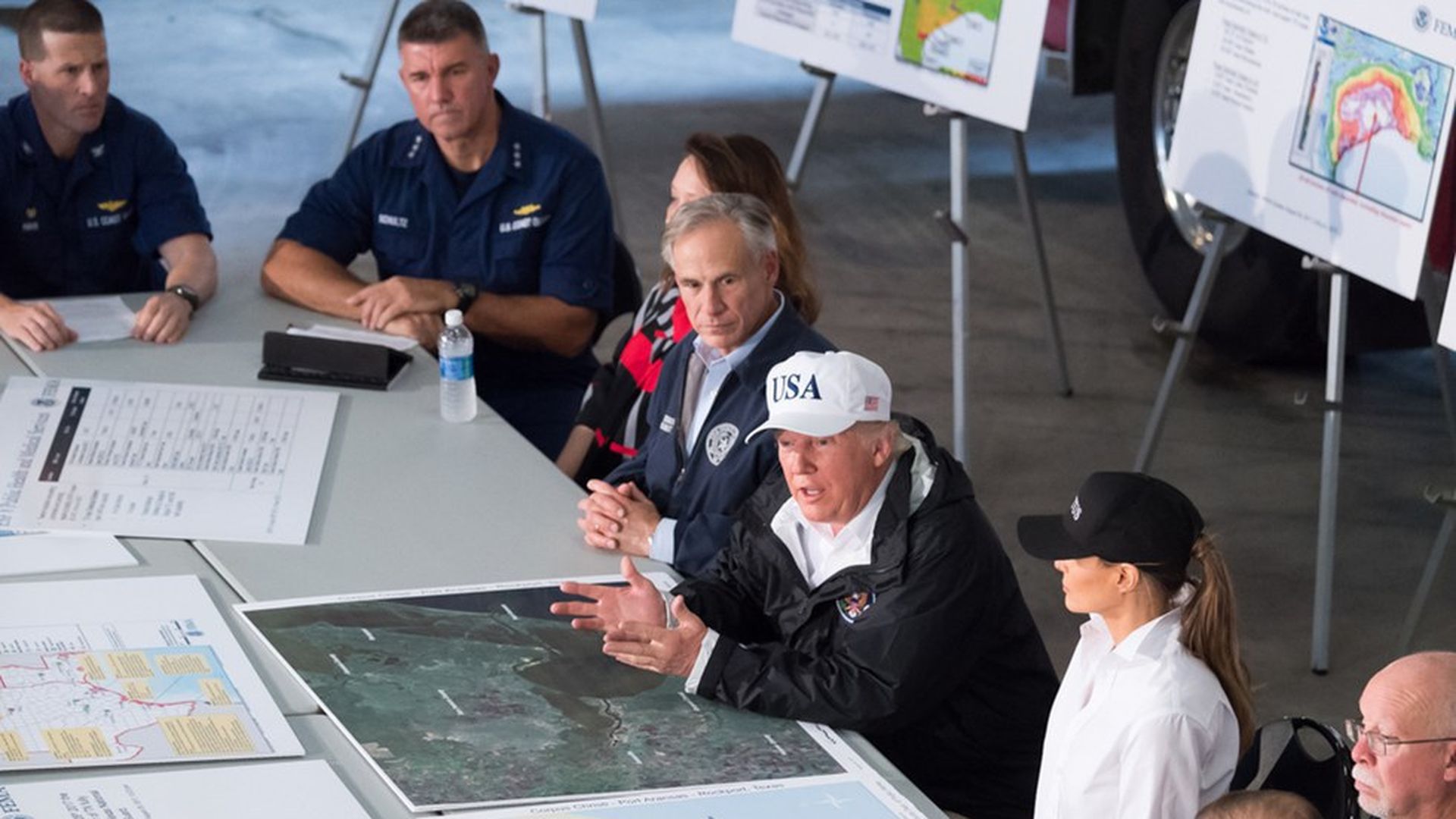 The chairman of a powerful group of conservative House Republicans has come out against his party's plan to use Hurricane Harvey funding to raise the debt ceiling.
Mark Walker, who leads the Republican Study Committee, a group of 170-some House members, said:
"Congress is united behind this effort, but I worry about jeopardizing an agreement with such legislative games. Our obligation is to assist those impacted by this great flood, but it's past time the swamp waters in DC begin receding as well... As we have stated for months, the debt ceiling should be paired with significant fiscal and structural reforms."
Why this matters: Axios broke the news on Sunday that Republican leadership plans to pass a "clean" emergency Harvey aid package through the House, and then the Senate will attach a debt ceiling raise before sending it back. Walker's opposition signals that leadership could have big problems from conservatives when the bill returns to the House.
Go deeper