Kevin Brady: House will likely include Obamacare mandate repeal in tax plan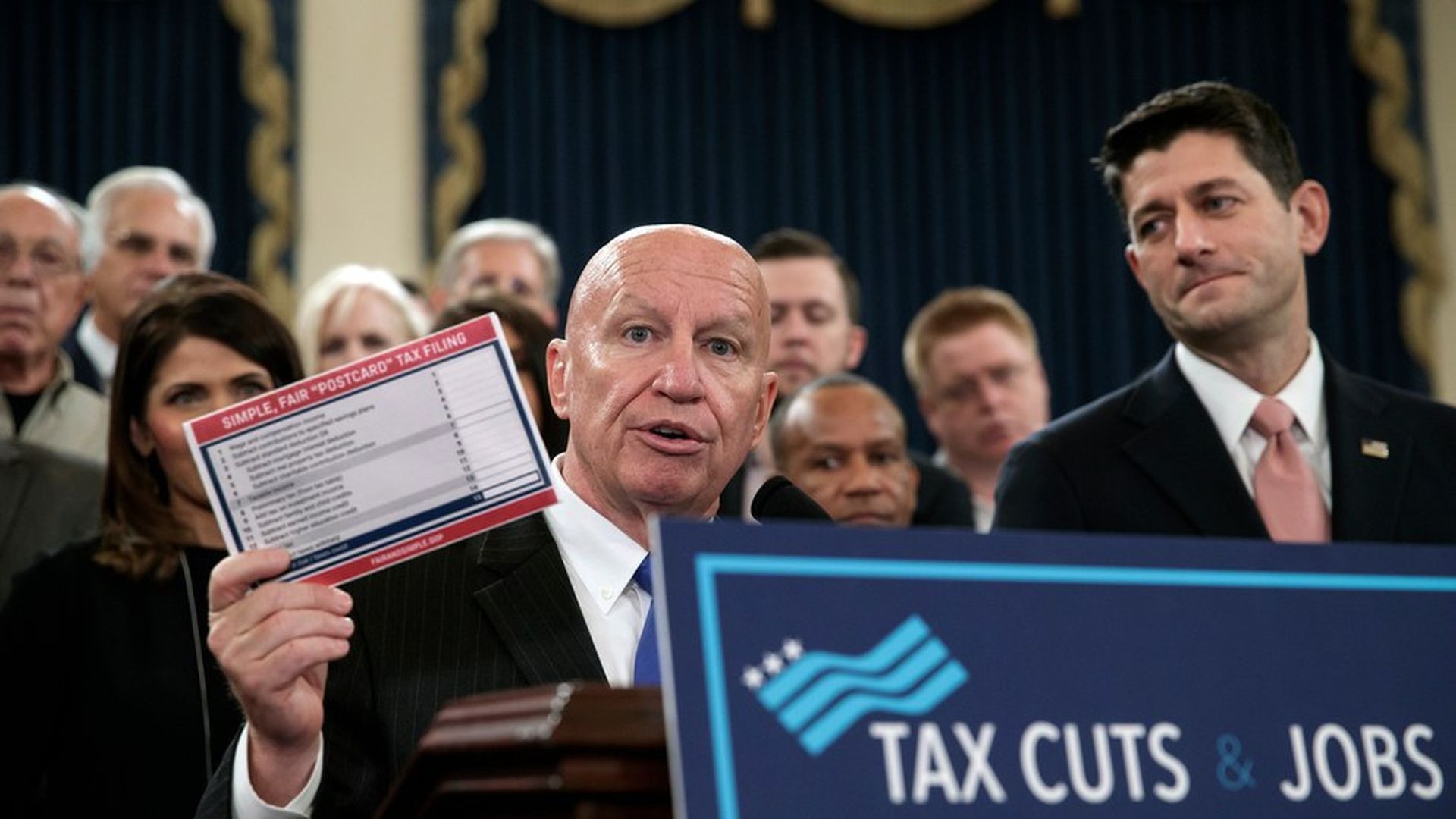 Rep. Kevin Brady, one the architects of the Republican's sweeping tax overhaul legislation, said his chamber would likely adopt a measure to repeal Obamacare's individual-coverage mandate if the Senate approves it, the AP reports.
Why it matters: At least one Republican Senator, Jerry Moran of Kansas, has publicly voiced his concerns over repealing the requirement that everyone have health insurance. And with just 52 members in the chamber, GOP leaders can afford to lose only two votes.
Brady's comments come as Senate Republican leaders are trying to get more support to pass their bill this week. Brady had previously said that repealing the individual mandate was politically risky, per the AP. But he told the American Enterprise Institute that "the House has always been strongly supportive of eliminating that forced tax," the AP reports.
Go deeper