Kelly wants investigation into allegations surrounding Clinton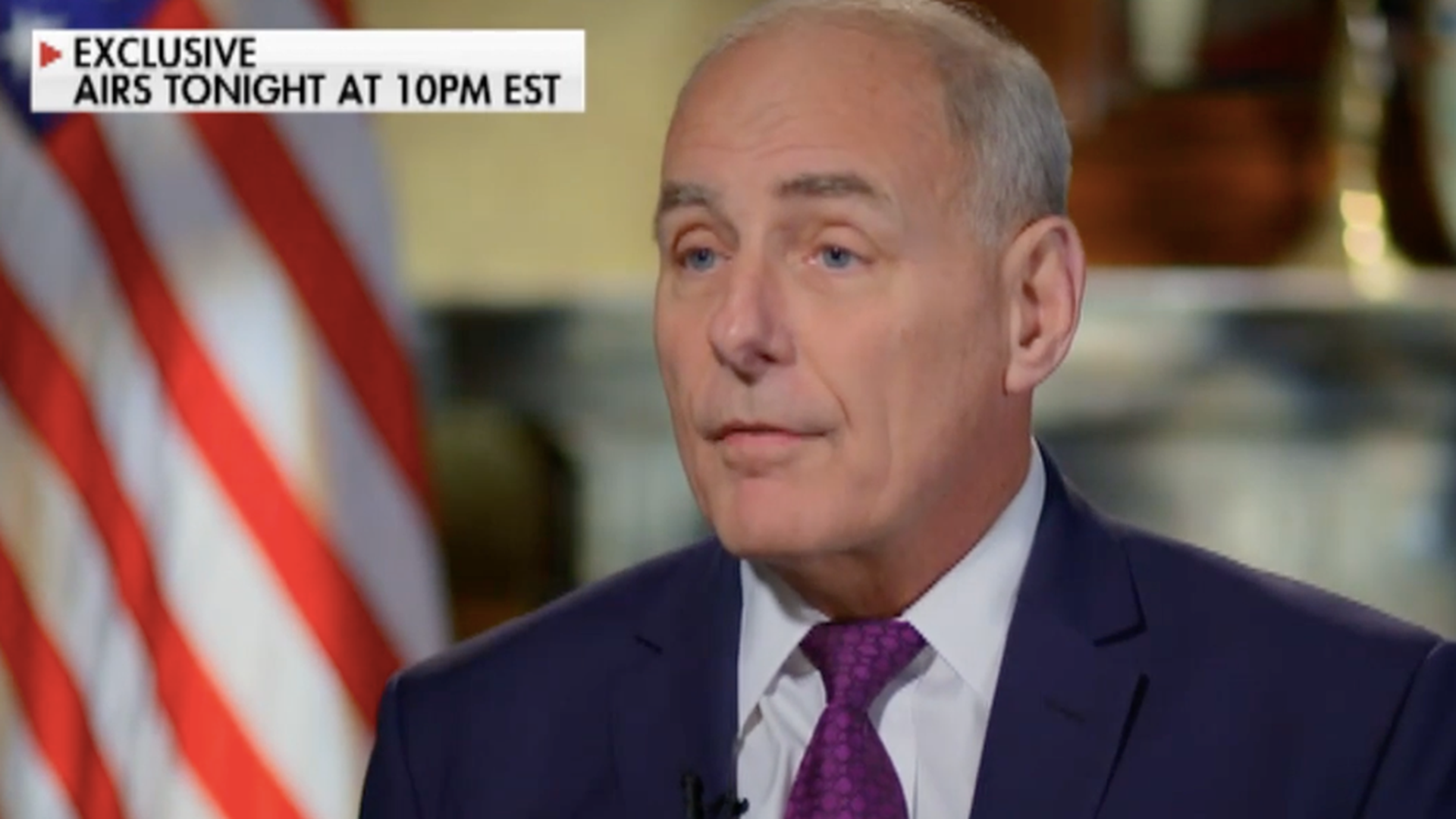 In a Fox News interview, John Kelly said he thought an investigation was needed into funding from Hillary Clinton's campaign and the DNC for the research behind the Trump/Russia dossier, and Clinton's involvement in the Uranium One deal.
"The American people really do have a right to know what their government does… have a right to know what their government is doing on any given day, and by this same token what private citizens are doing if they break the law," he said.
Russia probe
Kelly said he thought Robert Mueller's Russia investigation "should wrap up soon," and attempted to distance President Trump from any wrongdoing by the three men for whom indictments were announced Monday.
Monuments
Kelly was also asked about the removal of monuments to prominent slaveowners like George Washington and Robert E. Lee. He said it was wrong to apply modern standard to past actions, citing Christopher Columbus as an example.
"Robert E. Lee was an honorable man. He was a man who gave up his country to fight for his state," he said, adding that lessons had to be learned from history, including that "the lack of an ability to compromise led to the Civil War."
Worth noting: The obvious counterpoint here is that slavery led to the Civil War, and Lee's army was fighting to preserve slavery.
Gold Star widow
Kelly condemned the "politicization" of Trump's conversation with the widow of Sgt. La David Johnson, who was killed in Niger. He said he would not apologize to Rep. Fredrica Wilson, despite having mischaracterized statements she made.
Trump's Asia trip
Kelly said North Korea is "coming close" to having an ICBM that can successfully strike the U.S. mainland.
On China: "They beat us in trade, but that doesn't make them the enemy... they're another world power."
Why it matters: As Peter Baker noted in a recent NY Times piece, Kelly was until recently viewed as a fairly apolitical figure. With comments like these, that's clearly no longer the case.
Go deeper