Justice Dept. addresses possibility of probes involving Clinton in letter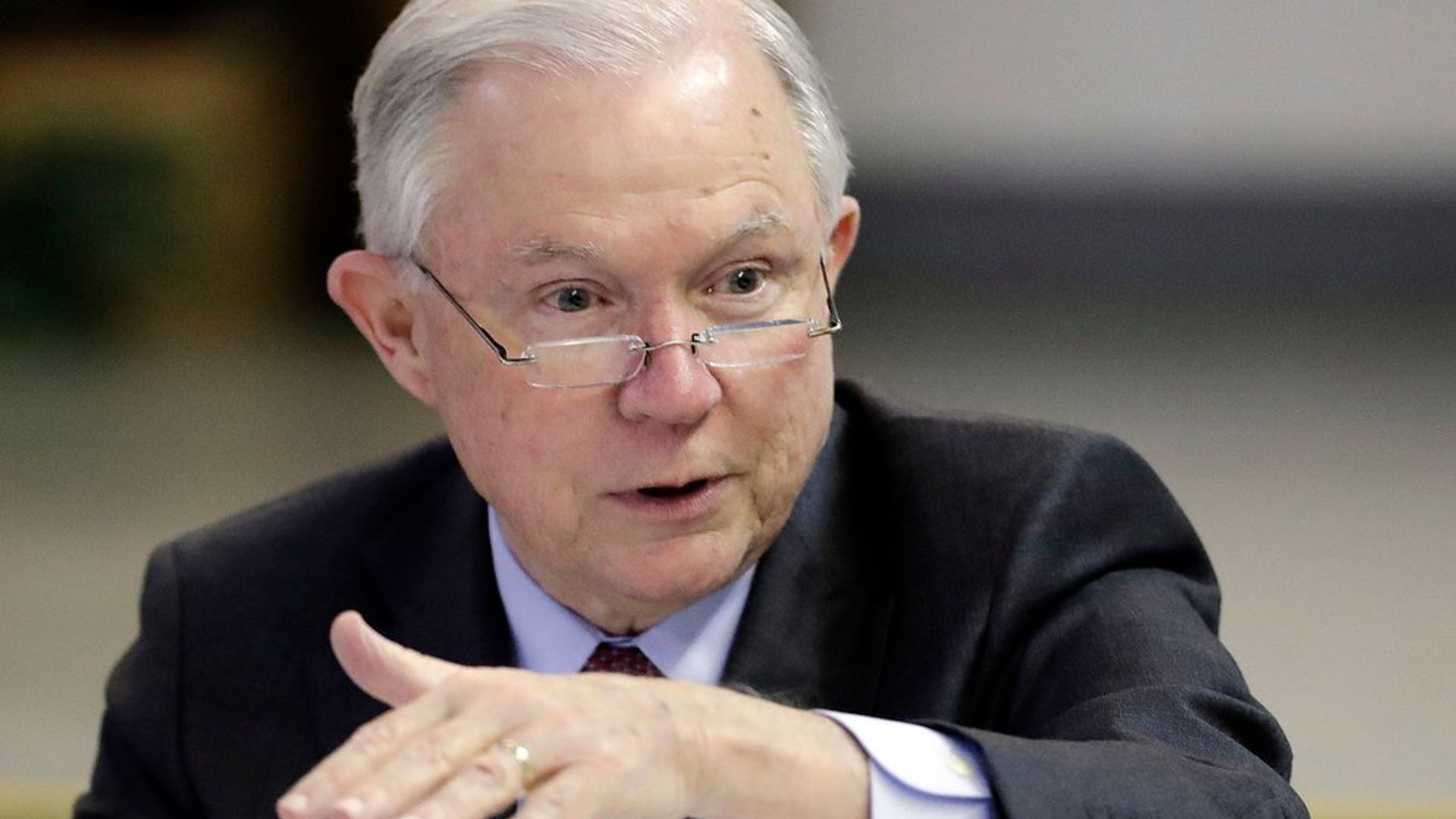 Jeff Sessions' Justice Department has given the strongest hint yet that it may be turning a harsher spotlight on the sale of Uranium One and "alleged unlawful dealings related to the Clinton Foundation."
Sessions is even leaving the door open to appointing a Special Counsel to investigate these issues, according to a letter from Assistant Attorney General Stephen Boyd to House Judiciary Chairman Bob Goodlatte, obtained by Axios and first reported by Fox News.
Key excerpts:
"This responds to your letters dated July 27, 2017, and September 26, 2017, in which you and other Members request the appointment of a Special Counsel to investigate various matters, including the sale of Uranium One, alleged unlawful dealings related to the Clinton Foundation and other matters," Sessions writes.
"... the Attorney General has directed senior federal prosecutors to evaluate certain issues raised in your letters. These senior prosecutors will report directly to the Attorney General and the Deputy Attorney General, as appropriate, and will make recommendations as to whether any of the matters not currently under investigation should be opened, whether any matters currently under investigation require further resources, or whether any matters merit the appointment of a Special Counsel."
Per a senior administration official: "This Justice Department under this Attorney General is not going to play the James Comey game and confirm, or even deny, the existence of criminal investigations - but this letter makes it clear that Sessions is taking the Uranium One issue very seriously."
Context: President Trump, some congressional Republicans and Fox News personalities have been braying for Sessions to investigate the Clinton Foundation and the Uranium One sale. While he makes clear that this letter should not be construed as confirmation of any investigation, it certainly reads as though Sessions is treading right up to that line.
Go deeper