Just 2% of Trump voters have regrets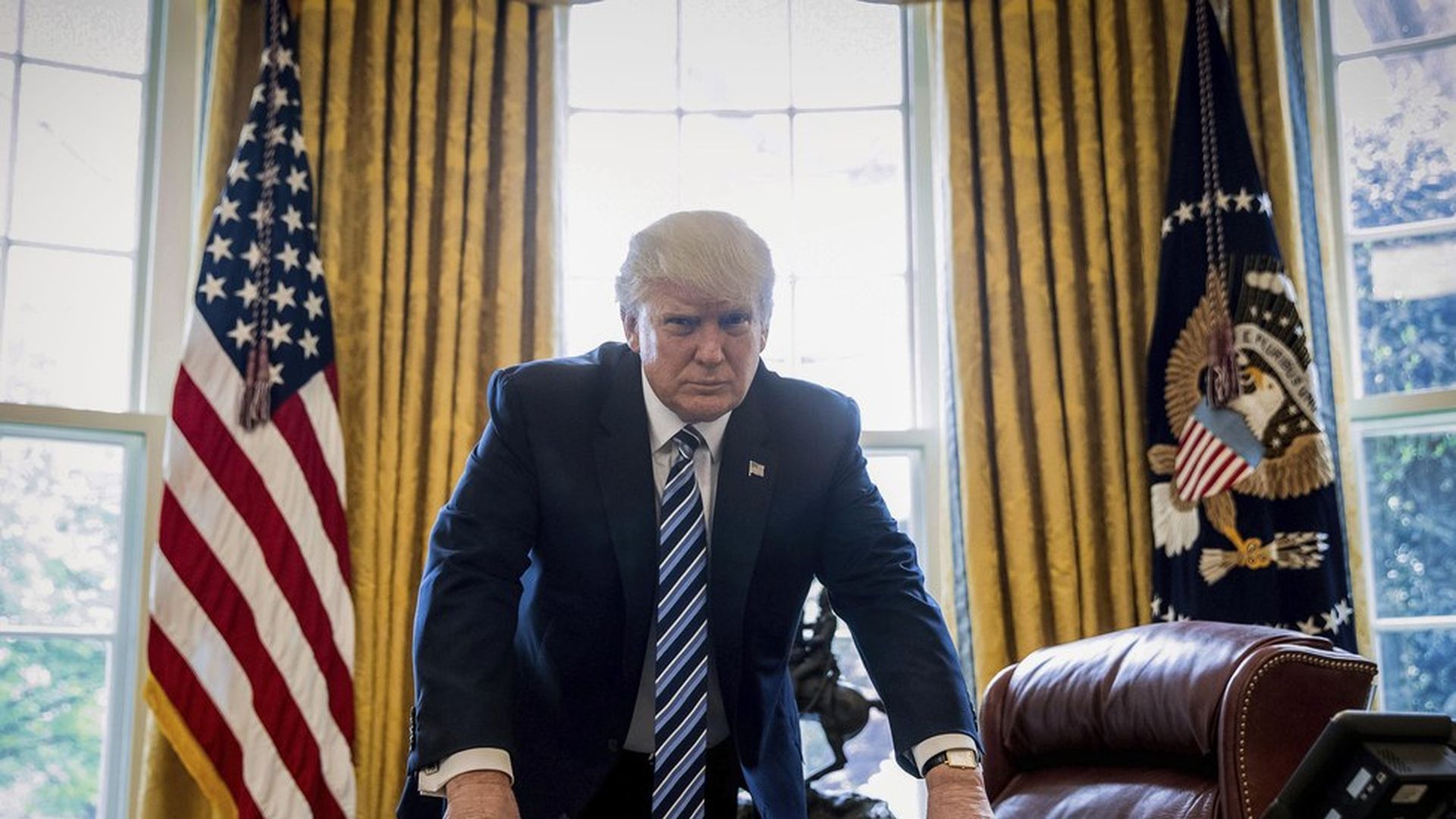 President Trump has a record disapproval rating as he nears the 100 day mark, but his voters are standing firm according to a new Washington Post / ABC News poll. The key findings:
Job Performance: 42% approve, 53% disapprove.
Among Trump voters: 2% regret vote, 96% say it was the right thing to do.
Has he accomplished much? 42% yes, 56% no.
Can he be trusted in a crisis? 43% yes, 52% no.
Do you approve of Jared and Ivanka getting WH roles? 34% yes, 61% no.
Between the lines: Trump's approval rating is still at 84% among Republicans, and almost no one who voted for him now wishes it was President Clinton in the White House. He hasn't gained support since taking office, as most presidents do early on, but these results show he hasn't lost the base.
Go deeper