Judge rules in favor of Trump in CFPB dispute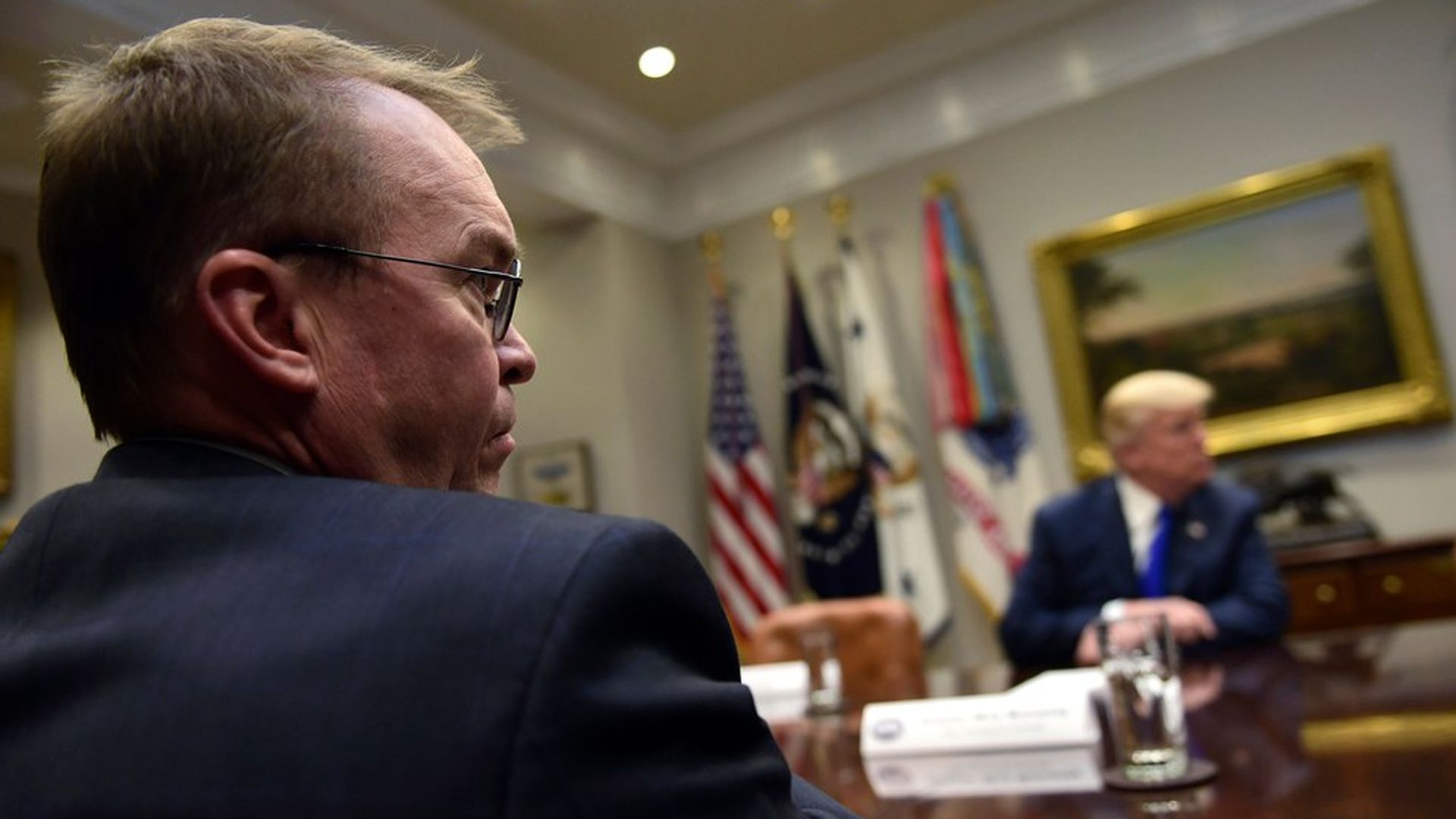 A federal judge has sided with President Trump in the dispute over the leadership of the Consumer Financial Protection Bureau, ruling that Mick Mulvaney is legally the agency's acting director, per the AP.
Leandra English, outgoing director Richard Cordray's chosen successor, had filed suit claiming the position was hers. "Denying the president's authority to appoint Mr. Mulvaney raises significant constitutional questions," Judge Timothy Kelly, who was appointed by Trump, said. Go deeper: Our breakdown of the legal dispute.
Go deeper