Jonathan Bush talks Trump and problems with health care tech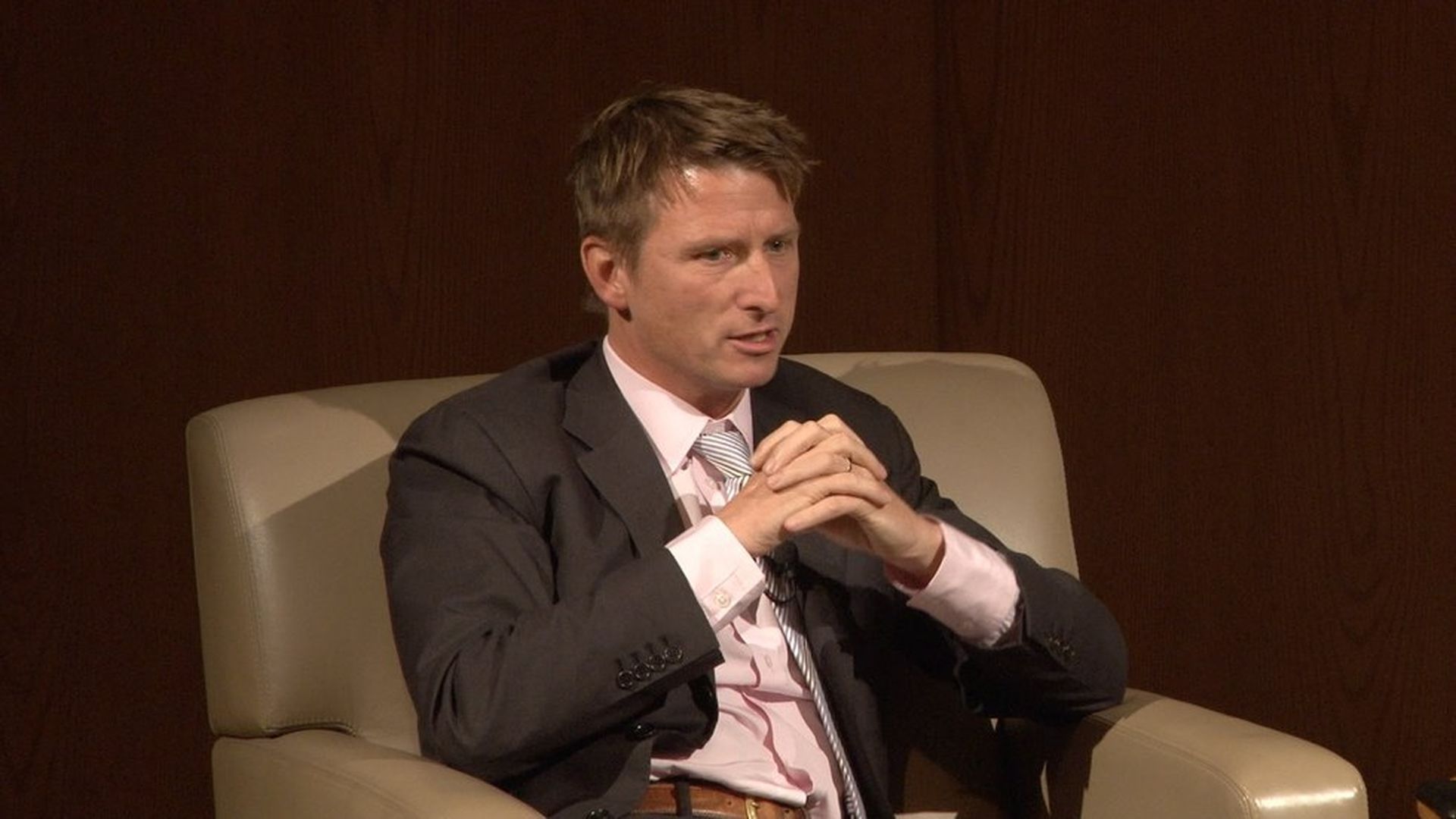 Jonathan Bush believes Obamacare isn't the only component of health care that has encountered trouble. He's the CEO of Athenahealth, a publicly traded business that sells cloud-based electronic health records and other pieces of technology to doctors and small hospitals. And yes, he's a member of the Bush dynasty: He's the candid cousin of Jeb and George W. and the brother of Billy.
We spoke this week about Trump, potential Obamacare repeal and the state of the health care information technology industry. He's not a Trump fan, but more to the point for health care readers, he thinks Epic and Cerner, the two largest electronic health record companies, are "dinosaurs" that have relied on federal dollars.
Read on for an edited and condensed version of our conversation.
During the election, you gave $100,000 to your cousin's super PAC, then shifted support to John Kasich, and then finally to libertarian Gary Johnson. You clearly did not like Trump, but now here we are.
Said he feels "very good" about his vote for Johnson, but is getting used to Trump. On the good reviews for Trump's speech to Congress: "I was glad to see that he could read a speech."
He likes Tom Price, the new Health and Human Services secretary: "Tom Price is very supportive of the kinds of things that we're focused in terms of data transparency, getting access to information, allowing for shopping, allowing doctors to profit from finding savings elsewhere the health care supply chain. These are all things we've been talking about for years."
But do you still have concerns about Trump?
"I think I have the same concerns about Trump's personal mental stability as many Americans. If these cabinet guys get to work and have a sympathetic Congress, very practical, simple things could go on."
What are your thoughts on what will happen next to Obamacare? There's no consensus among Republicans for any kind of replacement.
"The government should give you all the data on the treatments that the patient has had so you don't have to repeat them. On the commercial side, let people choose a wider range of benefit plans otherthan 'infinity,' which is the only thing you're allowed to buy under Obamacare."
High deductibles could lead to "serious disruption" if they're used too widely, but: "I have a lot of faith in doctors and consumers."
Republican health care proposals rely heavily on more high-deductible plans that they and consumers have railed against. Studies also have shown shopping for health care is not like shopping for a TV. How feasible is it that this kind of policy can work?
That should be the goal, but right now, "the product is not managed or marketed so anybody can shop. It's just too complicated. But because there are many steps from here to there doesn't mean that we don't have to go there."
Athenahealth is a $1 billion revenue company now. Spending on electronic health records has exploded, thanks largely to President Obama's 2009 stimulus package. Where are we, as a country, with using electronic health records?
"We're in the Stone Age. Pretty much everybody thinks of an EHR as a piece of software. There's no connectivity. Athena is trying to create the second generation."
"Doctors spend more money administering their office after investing in technology than they did before ... That's never happened in any other industry in history."
Health care spending still tracks above general inflation, and many doctors hate their electronic health records. Does this show that they haven't lived up to their promises of making the health care system more efficient?
"EHRs have made certain activities more efficient, like coding to the maximum legal level and complying with certain documentation requirements."
So you see more value in analyzing data within medical records?
"We know who's prescribing opioids and why. We know all the mistakes that different doctors and specialties are making. This is stuff that we can start to pull together and fix."
Why didn't you like the Obama administration's electronic health record incentives?
"I think they were a terrible idea. If you look at companies like Allscripts and NextGen, they were in the toilet. They were about to go out of business, and all of a sudden, $35 billion in federal dollars are earmarked only for EHRs. It was like Cash for Clunkers."
"Now that Obama's gone, the likelihood of a government check as the cash benefit is gone. And so it's actually a savings, which is what it should've been all along."
Your company mostly focuses on physician practices. What's your take on the Cerner versus Epic hospital battles that have defined the electronic health records arms race?
"Among the dinosaurs, they are the safe choice. Remember, back in the old days, nobody ever got fired for buying IBM? And now in health care the line is nobody ever got fired for buying Epic. I think that a lot of people are going to get fired for buying Epic in the next few years."
"And by the way, this isn't a fault of Epic. To make it to the last dinosaur, you have to be a phenomenal dinosaur. And Epic and Cerner are phenomenal companies. They're just not network medicine companies. They just do not partake of the opportunities created by the internet in any way."
Another big part of your company is the medical billing technology that helps doctors and hospitals get paid. How has the rise of high-deductible plans, both for employers and under Obamacare, affected the billing part of health care?
"The shift to high deductibles will generate an enormous new burden on providers because the payment cycle time, the payment accuracy and the bad debt all move pretty dramatically in the wrong direction. And utilization moves in the wrong direction from the doctor's point of view."
Go deeper