John Oliver is back in the net neutrality fight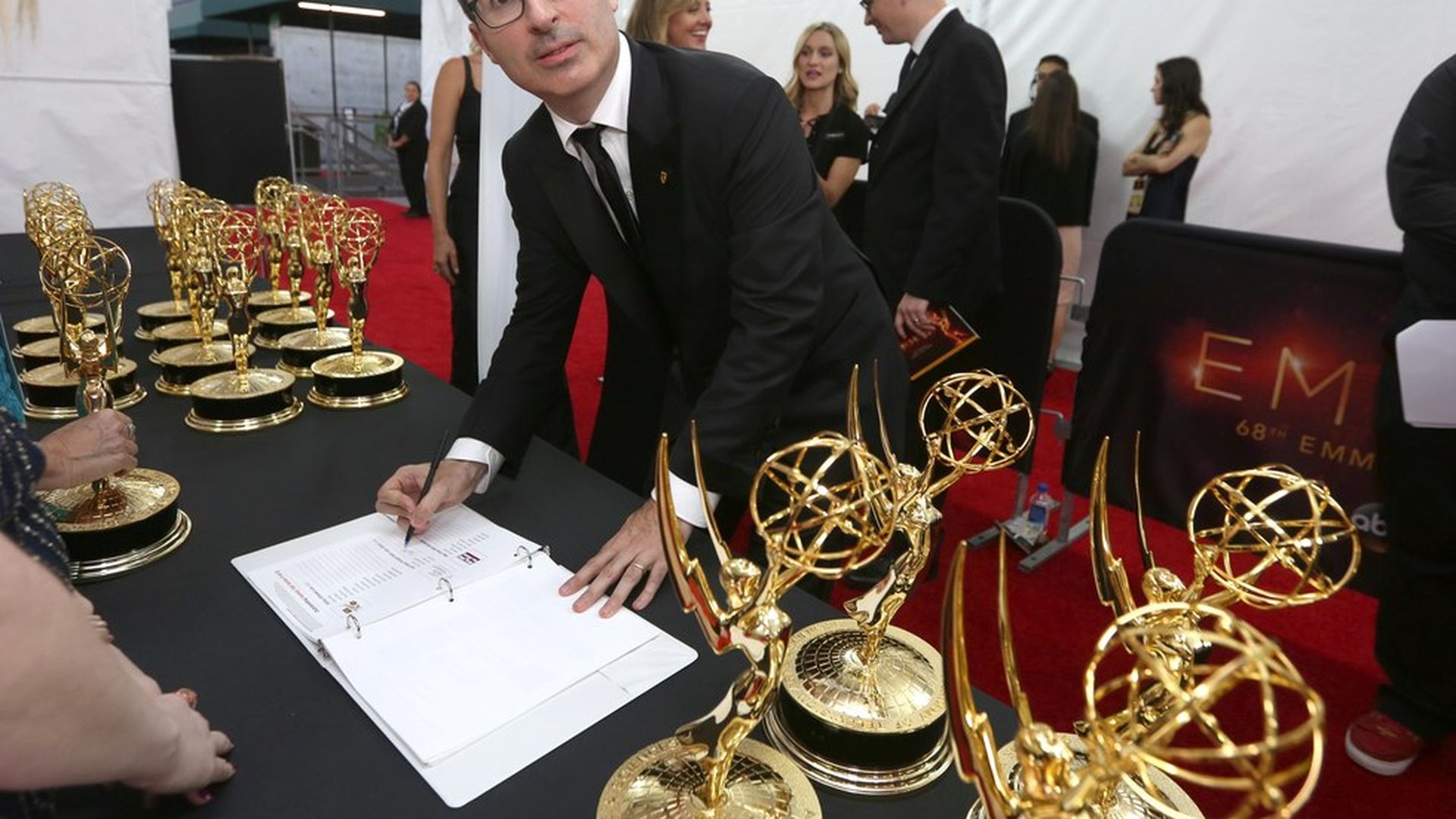 John Oliver's last push for strict net neutrality rules arguably moved both the issue and his HBO show into the mainstream. Oliver revisited the issue Sunday night as the Republican-led FCC moves to scrap the legal foundation for those rules.
Why it matters: Oliver helped rally the troops when this battle was last waged in 2014, with some estimating that his segment drove 45,000 comments to the agency. He clearly hopes lightning will strike twice.
Worth noting: Oliver also got more personal in his attacks on the affable Pai.
"But the dangerous thing about Pai is he presents himself as a fun, down-to-earth nerd," the comedian said.
He mentioned Pai's giant Reese's-branded mug. "Yes, Ajit Pai is the kind of guy who has a fun, oversized novelty mug, and he is really proud of it," Oliver said, later adding, a (bigger) mug in hand, "Your mug's not that big."
Details: Oliver characterized FCC Chairman Ajit Pai's argument that the legal regime behind the current rules is unnecessary as "deeply disingenuous" and bought GoFCCYourself.com to direct members of the public to the page where they can comment in support of the rules. That page appeared to be malfunctioning early on Monday morning, leading some to speculate online that Oliver's plea had crashed that part of the FCC's website.
Go deeper