John McCain fires at Jared Kushner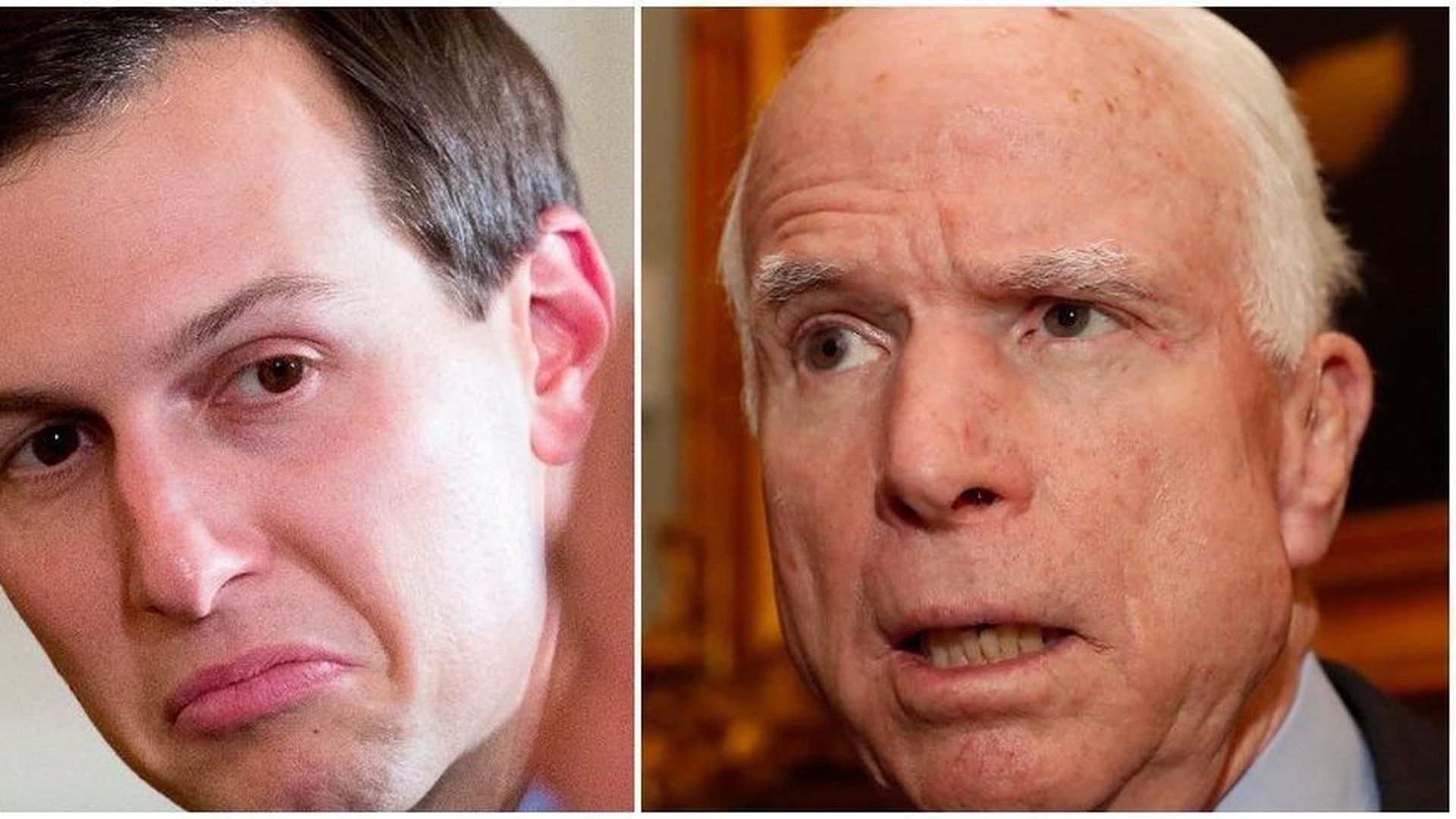 In an interview on Australian television, John McCain became the first Republican Senator to take a public shot at Jared Kushner over the reports that he proposed to the Russians that they set up a secret backdoor communication channel.
"I don't like it, I just don't," McCain told ABC's Leigh Sales.
Why this matters: This is a break from the GOP line. McCain's hawkish ally in the Senate, Lindsey Graham, said he didn't believe the news reports about Kushner, and national security figures in the administration are unified in saying they're not concerned about Kushner's conduct.
What's next: The risk for the White House is that McCain could be paving the way for others to condemn Kushner. "I know some administration officials are saying this is standard procedure," he told Sales. "I don't think it's standard procedure prior to the inauguration of the President of the United States by someone who is not in an appointed position."
Go deeper