John Kelly cuts down on Infowars, Charles Johnson stories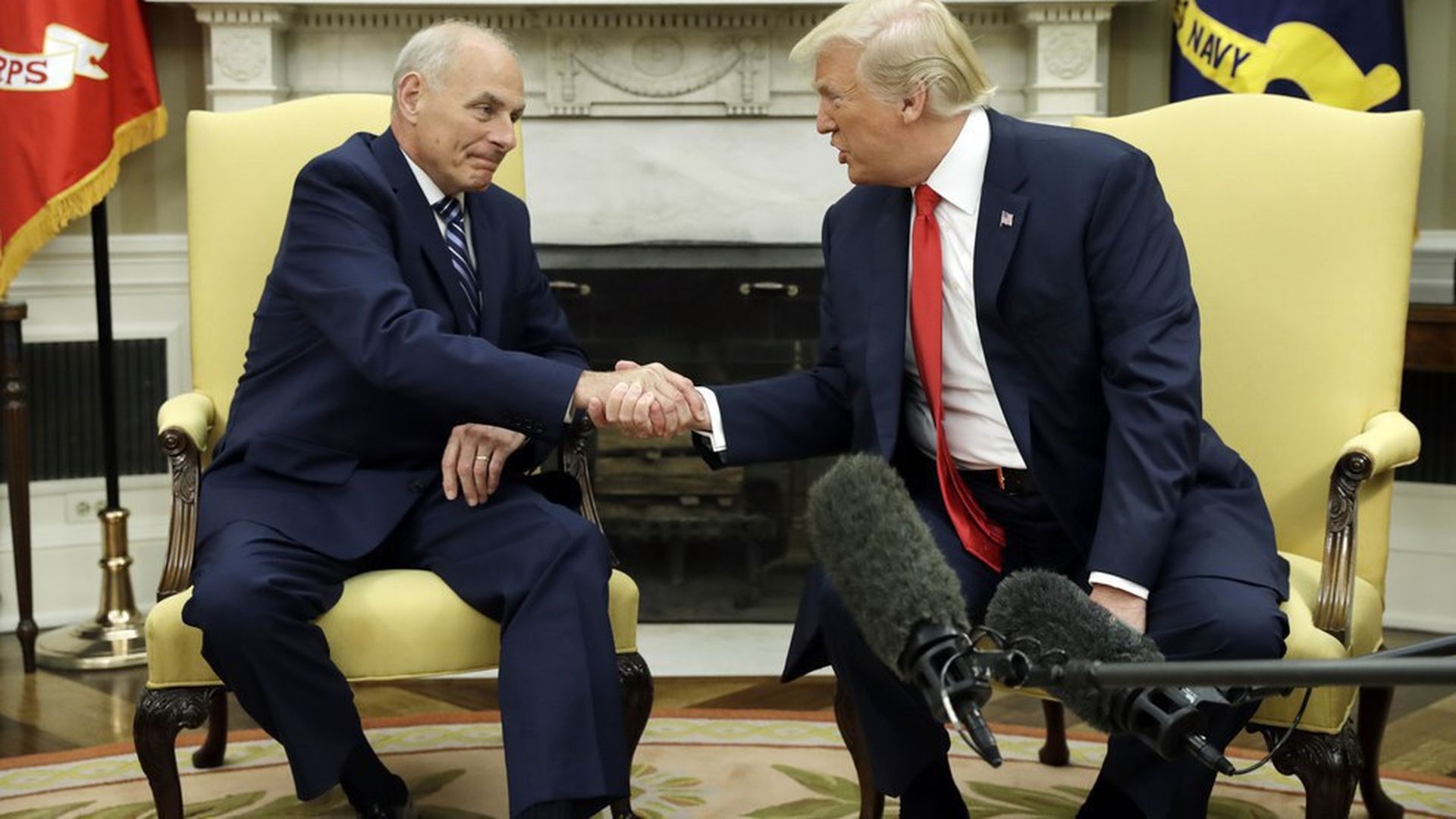 The new White House Chief of Staff John Kelly is moving to impose complete control over the flow of documents to Trump's desk, Politico reports. A White House source, who is familiar with the process, confirmed the story to Axios.
Key details:
"In a conference call last week, Kelly initiated a new policymaking process in which just he and one other aide — White House staff secretary Rob Porter, a little-known but highly regarded Rhodes Scholar who overlapped with Jared Kushner as an undergraduate at Harvard — will review all documents that cross the Resolute Desk."
"The new system, laid out in two memos co-authored by Kelly and Porter and distributed to Cabinet members and White House staffers in recent days, is designed to ensure that the president won't see any external policy documents, internal policy memos, agency reports, and even news articles that haven't been vetted."
Why this matters: Kelly is simply instituting normal White House procedures; but that's a big step from the early freewheeling days of the Trump Administration. In those early, messy, months, Oval Office visitors had no trouble sliding mischievous documents onto the president's desk. Some of these documents were news stories from controversial sources — including one by the internet provocateur Charles Johnson, accusing former deputy chief of staff, Katie Walsh, of leaking.
As Shane Goldmacher, who is now with the NYT, details in this May piece, these planted stories have been destructive: "A news story tucked into Trump's hands at the right moment can torpedo an appointment or redirect the president's entire agenda. Current and former Trump officials say Trump can react volcanically to negative press clips, especially those with damaging leaks, becoming engrossed in finding out where they originated."
Such shadow knifings won't happen so much during office hours; but late at night on the phone to Trump — that's another story.
Go deeper