Joe Hagin takes over President Trump's schedule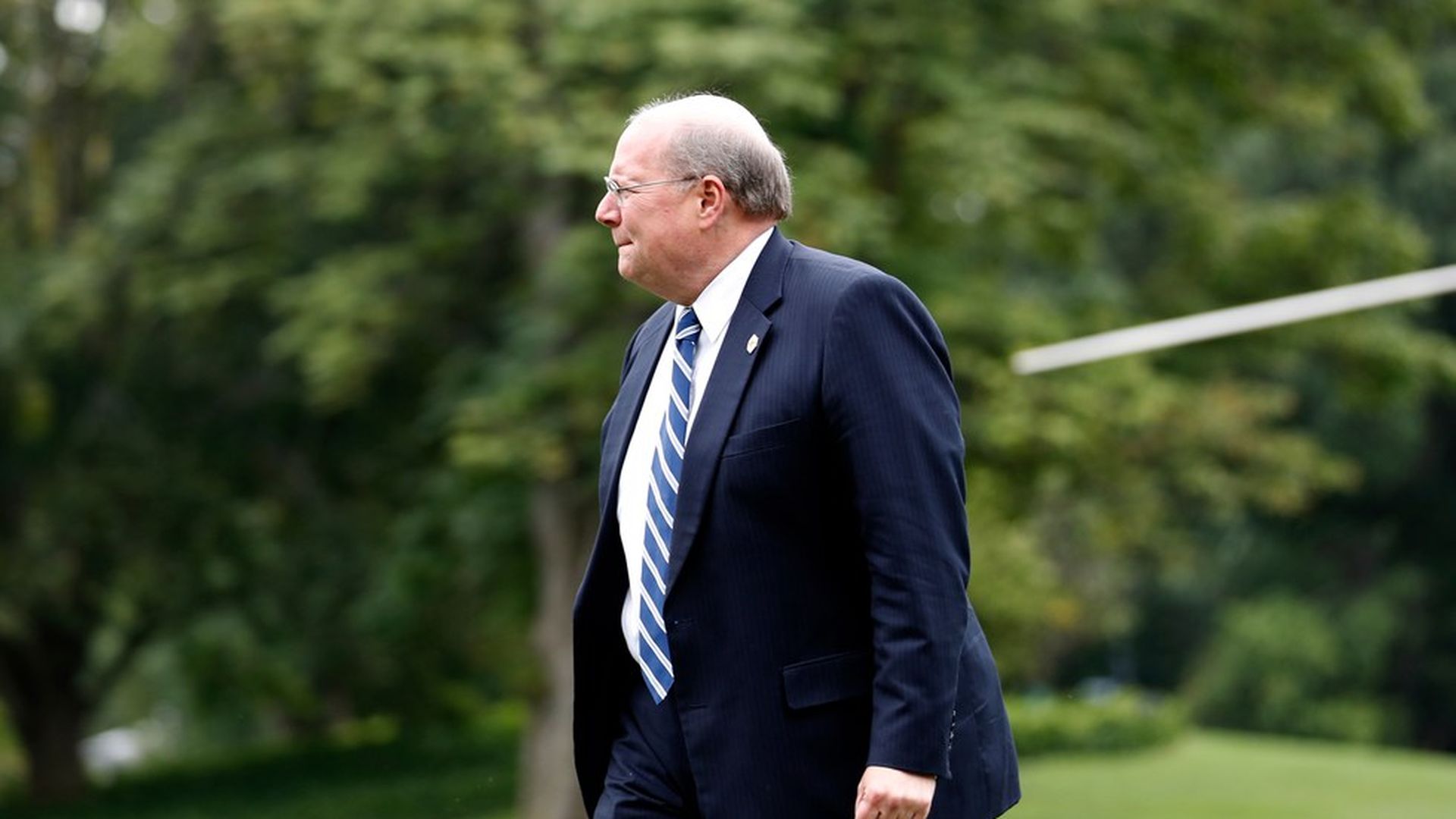 Deputy White House Chief of Staff Joe Hagin is now overseeing President Trump's day-to-day scheduling, according to two sources familiar with the arrangements.
Why it matters: The low-profile job is crucial to the functioning of the White House, the execution of the policy agenda, and the president's ability to project power via meetings and public appearances.
Rick Dearborn, another Deputy Chief of Staff, has been handling the president's schedule since Katie Walsh exited the White House in March. I'm told Dearborn, with his new portfolio, will be "coordinating" the White House's external functions, notably political affairs and outreach.
Hagin, a veteran of the George W. Bush administration, has become a vital — though low-key — presence in the administration. He's one of only a few people in the West Wing who know how to make a White House function, watching the little details important to ensure major presidential events, and foreign trips, go off without a hitch.
When Hurricane Harvey unfolded, officials in the White House were eager to hear from Hagin, given he served under Bush during Katrina. Hagin has managed to avoid the palace knife-fighting, and factional battles, that dominated the early months of the administration.
Go deeper