Jeff Bezos passes Bill Gates as world's richest man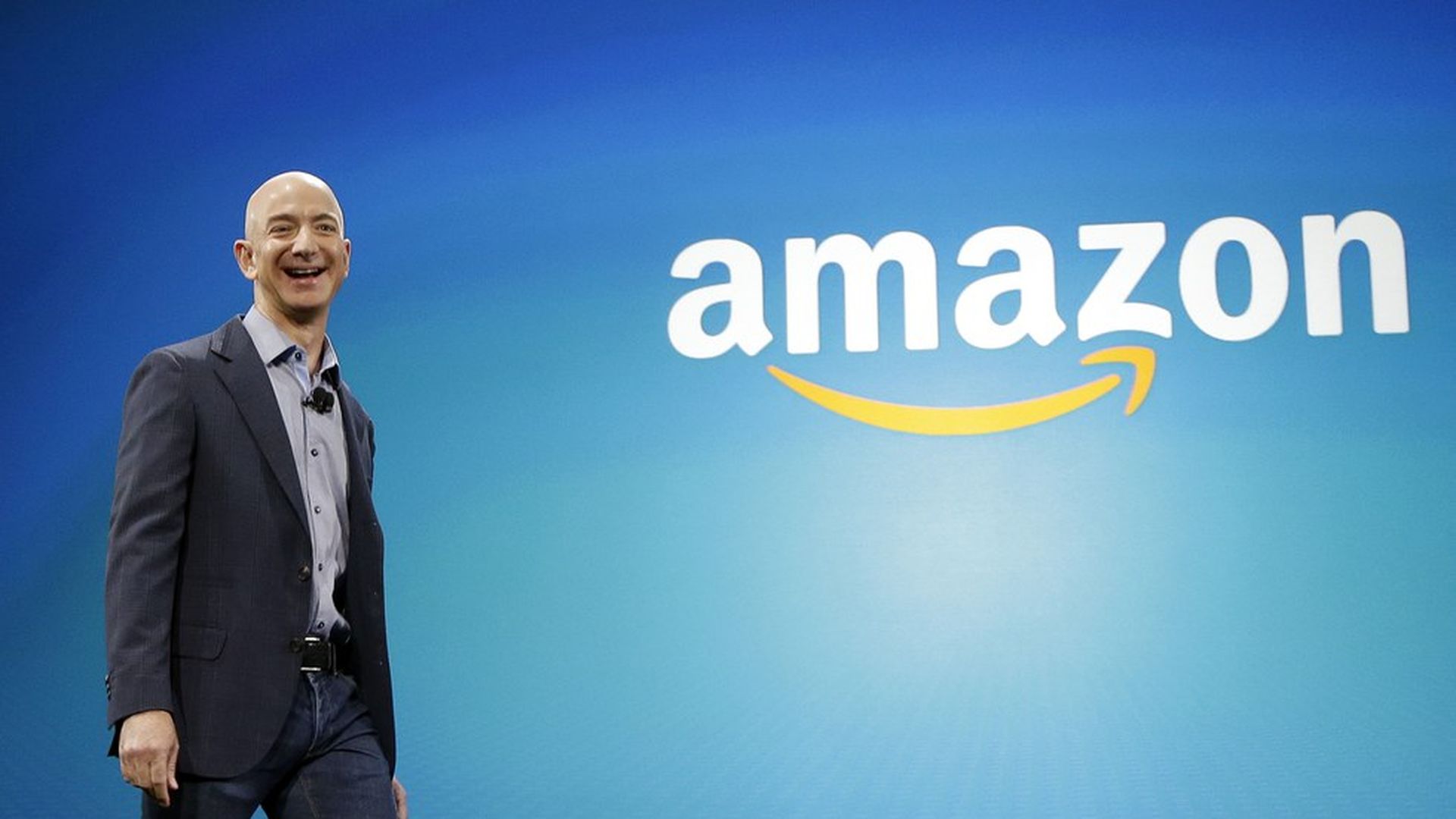 Amazon CEO Jeff Bezos is now the world's richest man, Bloomberg reports. Overnight, Amazon shares increased 1.8%, while Microsoft dipped slightly. This would make Bezos the first to bump Gates from the top spot on Bloomberg's rankings, which he has held since 2013.
Bezos owns 79.9 million shares in the company, bringing his ownership to just around 17%. Amazon's quarterly revenue is expected to jump 22% from last year, nearing $37.2 billion, according to Bloomberg. Bezos' net worth has climbed by $24.5 billion in 2017.
The new top 5: Bezos, Gates, Amancio Ortega, Warren Buffett and Mark Zuckerberg.
Why it matters: This is another significant marker of Amazon's prominence and value as it continues to tap into a variety of markets and threaten smaller companies and chains.
Go deeper