Jack Dorsey talks Square, public pressures and politics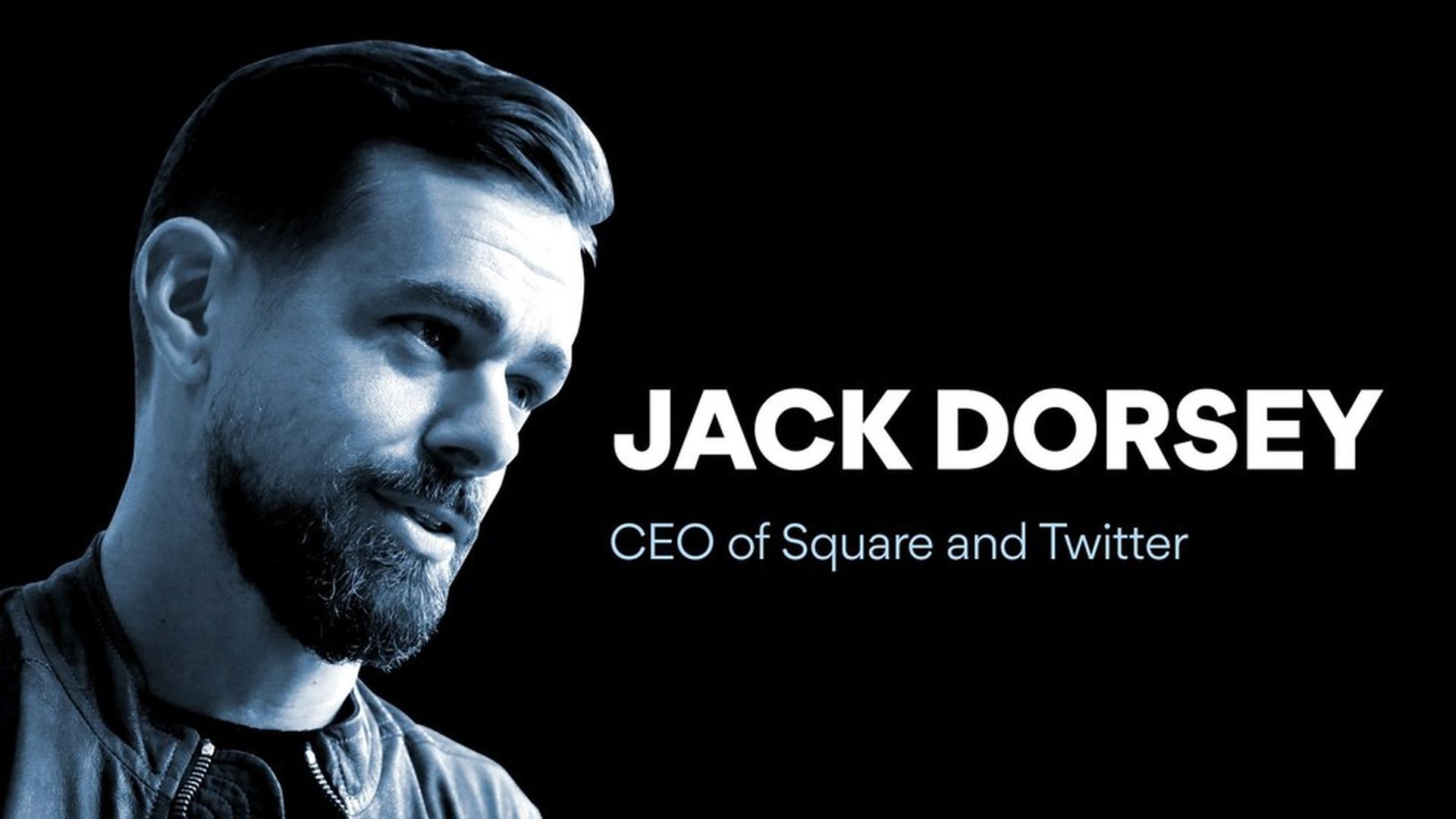 Jack Dorsey is best known as co-founder and CEO of Twitter, but it's his other company ― Square ― that set Wall Street tongues wagging this week with better-than-expected earnings and a hearty stock price bump. In fact, the financial technology company closed trading yesterday at an all-time high.
Axios spoke to Dorsey via phone about Square, his thoughts on being a public company CEO and, of course, Trump. The quick read:
He cares about profits, even if Square doesn't have them yet
Customers want big merchants to feel small
Tech founders shouldn't fear taking companies public
Square will release a diversity report
You don't have to take a meeting with the president to influence policy
Does profitability matter?
"It's important to get to that milestone, and it's one we've really set ourselves against. It's important to build a company where you have control, so you can choose to either invest in the growth of the company or more in profitability. So we're building something that can really reach that level."
Did Square Capital benefit from troubles at companies like LendingClub and Wells Fargo?
"To be honest I hadn't really considered it. We definitely take note of what's happening in the market, but what sets us apart from everyone else is that we have a deep understanding of the seller. Not just its name or business type, but really developing a strong relationship that gives us an advantage when determining how much risk to bake into our model. It's hard to compare with others because no one else has that level of understanding."
Does Square risk those smaller company relationships as it signs more large sellers?
"No, because we've seen a lot of companies start with one location and go to 11. Or 10 to 40 and then 40 to two countries. Our model is really simple: If we build tools to help sellers grow, we grow. That's success. For larger sellers, the real challenge that emerges is feeling smaller to your customers, having more human connection. That's why a lot of merchants turn to Square in the first place, like going to the floor and meeting a customer right at the dressing room, for instance, and taking the transaction right there."
On the Caviar acquisition beginning to look better (even though its financials aren't broken out):
"Well, I'm really used to negative perceptions and turning them into positives. The reason we bought Caviar in the first place was that we saw an opportunity to unlock the restaurant market… It focused on delivery and gave restaurants a superpower to make more sales no matter its number of tables or table turnover. Just focus on the kitchen. It goes back to the mindset of wanting to build tools to help sellers grow. We have Caviar customers who only use us for delivery, but we also have ones who use our point-of-sale system and Square Capital."
Will Square release a diversity report?
"We plan to do it. I'm not sure of the timeline just yet."
On tech founder fears of becoming public CEOs:
"It's definitely a transition, but it's not all that different from how, as a private company and especially as a startup, you take on investors and a board and are constantly having conversations about the company's performance. You can be a bit freer in the private world and the velocity of feedback and criticism is much higher with a public company, but the fundamental questions and accountability are the same. There are a lot of benefits to being a public company in terms of awareness, which is especially true for things like recruiting."
How Trump policies, particularly in terms of spurring small business lending by banks, will impact Square?
"There hasn't been anything firm yet on policy, so it's hard to opine on hypotheticals. As we get closer to answers we'll do the work."
Would he have gone to Trump's tech CEO summit, if invited ?
"What's not important is who was or wasn't invited, but rather that we continue to give feedback to our leaders and government about what's right and what's wrong. And I can do that from anywhere."
Go deeper