It's too late for Roy Moore to be replaced on the ballot in Alabama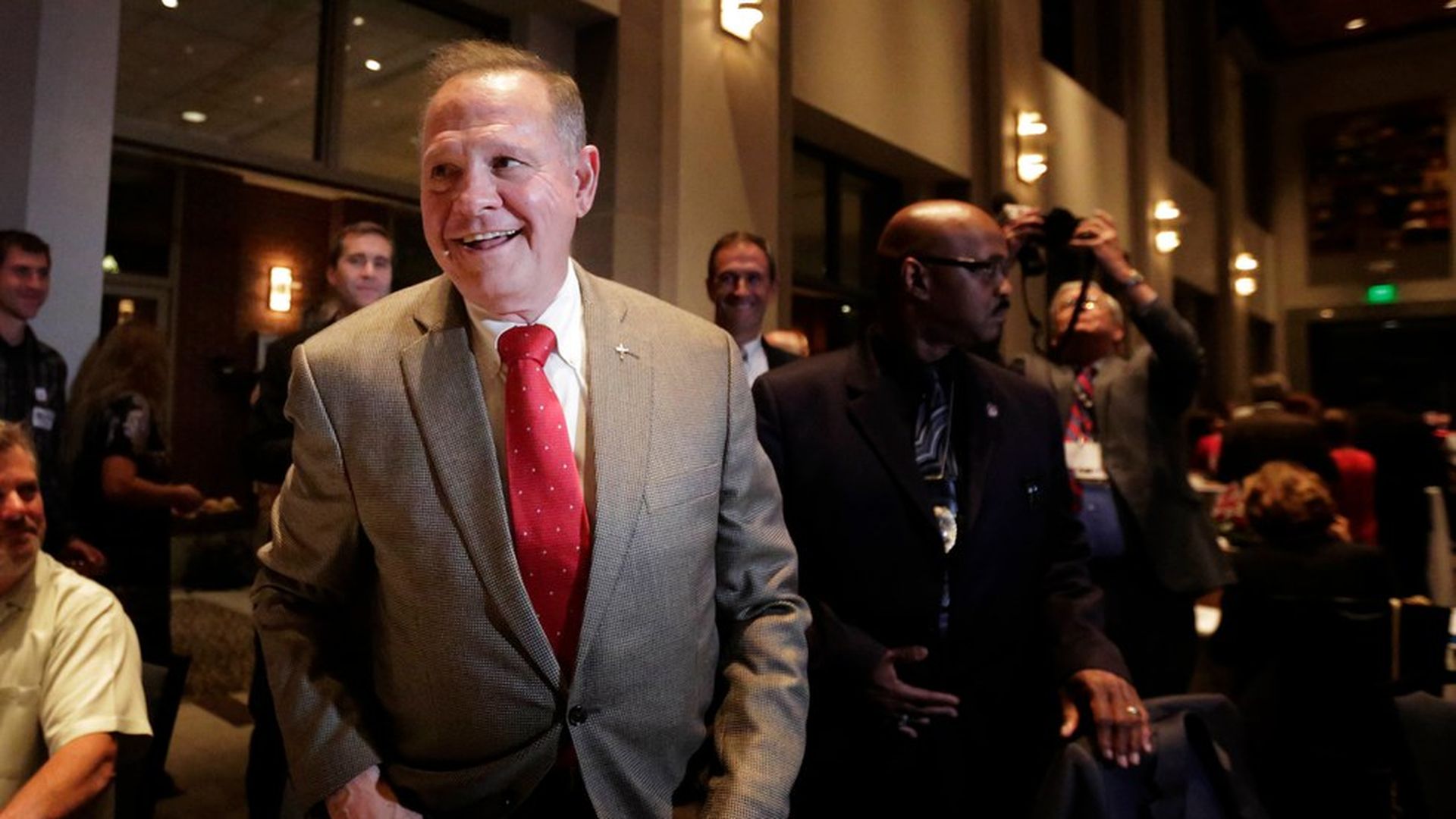 The issue
Allegations that Roy Moore, Alabama's Republican nominee for Senate, sexually assaulted a 14-year-old girl have sparked calls for him to drop out of the race, and speculation over whether he could be replaced on the ballot for next month's special election.
The facts
Legally, parties and candidates in Alabama have until 76 days before an election to withdraw a nomination, so it is too late for Moore's name to be replaced on the ballot. The Alabama board of elections says Moore's name will remain on the ballot no matter what happens between now and Dec. 12. But a spokesman told NPR that the Alabama Republican Party can withdraw his nomination, meaning he wouldn't be declared the winner even if he received the most votes.
One alternative
Some, including GOP Sen. Lisa Murkowski, have suggested that incumbent Sen. Luther Strange run a write-in campaign. Strange was defeated by Moore in the primary despite being endorsed by party leadership and President Trump. There is a precedent: Murkowski was elected as a write-in candidate in 2010.
Go deeper