It's open season for off-label drug promotion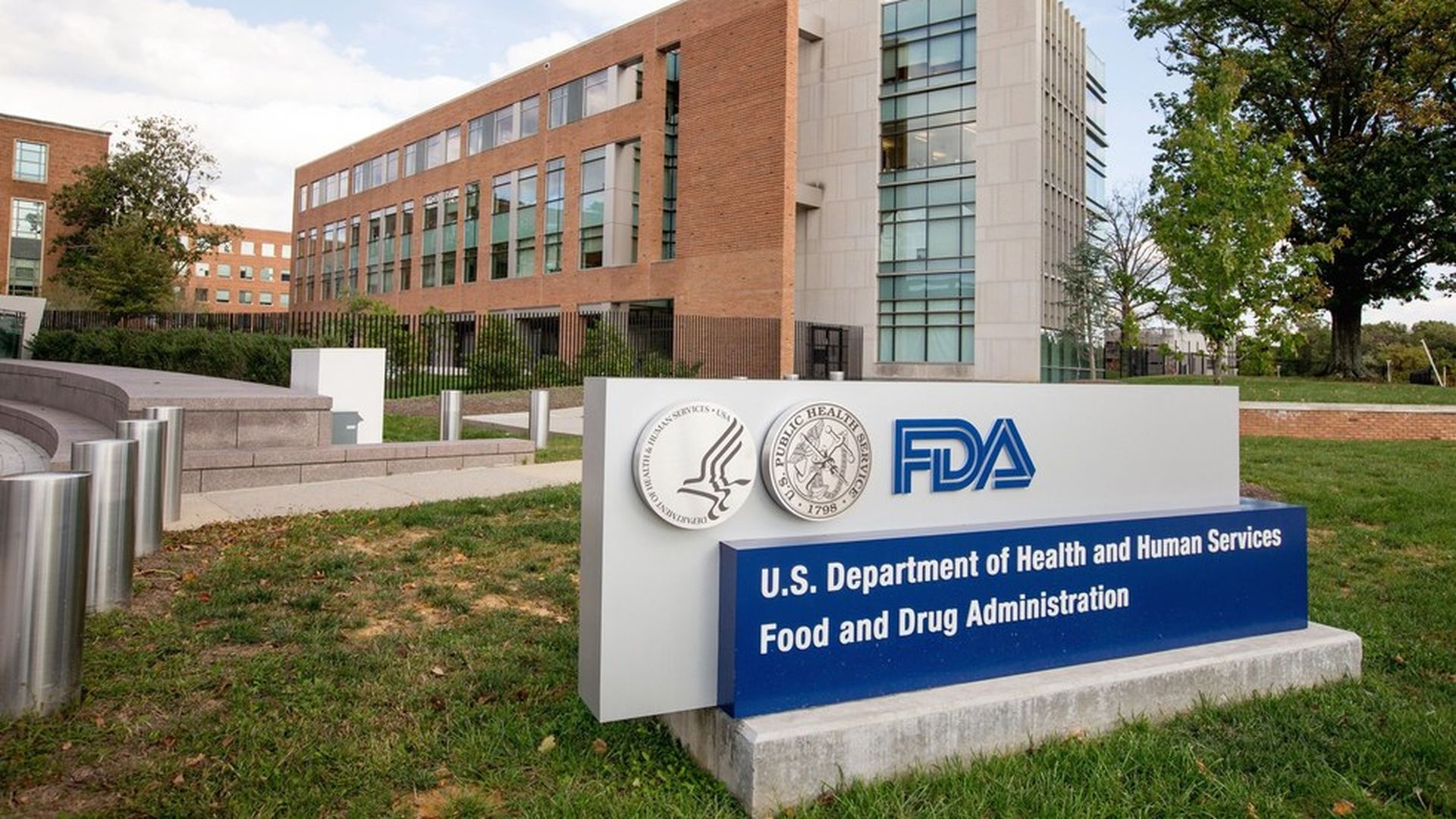 The pharmaceutical industry has been fighting for years to end restrictions on how they can market drugs for off-label uses — and now, under President Trump, the end of those restrictions is a near-certainty.
That's partly because Trump is sure to nominate a business-friendly replacement for Supreme Court Associate Justice Antonin Scalia, and partly because of the long-standing support for off-label marketing by Scott Gottlieb, the new president's most likely choice to run the Food and Drug Administration. Read on for more details.
The last decade has seen eight of the 10 major drug companies pay billions in civil settlements and criminal plea bargains for violating restrictions on off-label marketing — promoting drugs for uses not approved by the FDA. Federal officials at the Department of Health and Human Services, the FDA, and the Justice Department in both the George W. Bush and Obama administrations have regarded these violations as major white collar crimes that endangered or even killed tens of thousands of people.
But even before Trump's election, a series of court decisions made it increasingly uncertain that these rules would continue to be enforced.
Those court decisions have been part of a trend toward granting corporations the same First Amendment rights as individuals, thereby casting doubt on the viability of a variety of restrictions on corporate speech. From barring spending on political advocacy (Citizens United) to restricting billboards to limiting the collection and sale of drug prescription data, the First Amendment has become an unlikely go-to weapon for corporations fighting regulation.
Where the rules came from: The regulations date to 1962, when the FDA was beefed up and given the broad powers it has today to vet and approve drugs. After a laborious series of tests and clinical trials, a drug can be marketed only with an FDA-approved label — a dense document that tells doctors what a drug is supposed to be used for, what side effects to look out for, and what the appropriate doses are.
The stringent approval and labeling process was pushed by Senator Estes Kefauver, a Tennessee Democrat. As I recounted in a series I wrote for the Huffington Post in 2015 about the disastrous effects of Johnson & Johnson's off-label promotion of the anti-psychotic drug Risperdal to young boys and the elderly, Kefauver worried that once a drug was approved for any reason, "the sky would be the limit and extreme claims of any kind could be made" about the drug's safety and effectiveness.
In other words, allowing off-label promotion would undermine the balance of benefits versus risks that the new law required the FDA to weigh. A drug might be worth the risk of significant side effects if it helped alleviate a schizophrenic's hallucinations or urge to commit suicide. But it might not be worth those risks if it was used to treat a restless nursing home patient or a child acting up in school.
Moreover, if the drug companies were not required to get a labeling change from the FDA before selling a product more widely, there would be little incentive to undertake the clinical studies necessary to test the safety of the drug when deployed for those new uses. Why test whether the drug is safe for children if you can market it to children anyway?
However, the FDA has no authority to regulate how doctors practice, including what drugs they prescribe. And the drug companies argue, persuasively, that prescribing drugs for off-label uses is not only widespread but regularly alleviates illness and saves lives.
So, if, as has frequently been the case, a drug approved to fight one kind of cancer seems to work against a different kind, why shouldn't the drug companies be able to communicate accurate information about that quickly to doctors and insurance companies and even consumers, rather than await a years-long new approval process? Wouldn't that be in the best interests of patients?
Besides, doesn't the First Amendment guarantee the right not only of the drug companies to speak, but of doctors and patients to receive this important information?
Obama dodges the fight: In the last two years of the Obama Administration, lawyers at the Department of Health and Human Services and the FDA deliberately avoided testing restrictions on off-label promotion in court, even though key Obama officials and lawyers strongly believed in the need to restrict off-label promotions.Two key points where they could have fought and didn't:
In 2012, the administration declined to appeal a decision in the Second Circuit Court of Appeals in New York validating the First Amendment defense of a drug company salesman. The fear: a Supreme Court might hand down a precedent-setting decision that would free the drug companies.
Another New York decision by a trial court judge in favor of the marketer of a drug that targeted extreme cases of high cholesterol was also not appealed. Instead, the FDA agreed to allow the company to send materials to doctors about the efficacy of the drug's off-label use as long as the FDA could vet the materials first.
"Through all of last year, we figured we would wait 'til Merrick Garland or a Hillary [Clinton] appointee got there and then we would pick our case," says a key lawyer involved in the Obama administration's deliberations, referring to President Obama's pick to replace Scalia. "Now, of course, that road is blocked. I can't see how these regulations survive." FDA under attack: Through the summer and fall of last year, the FDA engaged in a holding action of sorts, by declaring that it was considering a loosening of some of its restrictions, as it had done with the cholesterol drug. The agency even scheduled a two-day hearing at headquarters -- that began, ironically, the morning after Election Day -- to solicit comments from industry representatives and from those who opposed the industry's push for a free rein. But by then it was clear to the industry lawyers who were there that Robert Califf, Obama's FDA commissioner, didn't matter. With a Scalia-like replacement now likely on the way, freedom from the FDA's restrictions seemed a foregone conclusion.In fact, although lawyers who represent clients before the FDA are typically measured in expressing any disagreement with their all-powerful regulators, by mid-morning the gloves were off."In failing to address or even mention First or Fifth Amendment requirements, the hearing notice itself suggest that the agency does not appreciate or may be unwilling to accept the limits imposed by the constitution," Kelli Coombs, a lawyer representing a coalition of drug and device makers called the Medical Information Working Group, told Califf and other FDA senior officials assembled in the auditorium.The FDA, Coombs said, doesn't get to decide what speech is OK and what isn't: "That is not how the constitution works."Gottlieb sides with the drug industry: The man now thought most likely to take Califf's job is Gottlieb, a doctor and entrepreneur who is a resident fellow at the American Enterprise Institute. He has a long history of speaking out against the off-label promotion restrictions and the way the government had forced the drug makers to fork over billions in settlements. As early as 2008, Gottlieb wrote this in an AEI white paper: "Those who pursue a rigid adherence to restrictions on the exchange of off-label information, and who fail to recognize that the sharing of scientific evidence can sometimes have important public health benefits, are guilty of pursuing a rigid standard that does not take measure of the consequences." Then, in 2012, after asserting that "A fear of investigation has put many drug makers on the extreme defensive," Gottlieb wrote, "The restrictions on off-label use are premised on a belief that doctors will be misled by the scientific information. In highly specialized fields in which communication concerns truthful, non-misleading scientific material, physicians should be trusted to properly weigh a wide variety of information." The other FDA candidate, venture capitalist Jim O'Neill, hasn't made his views clear on off-label marketing. But given what he has said about loosening the rules for FDA approval of new drugs, it's hard to be believe he'd insist on keeping the off-label marketing restrictions.
Go deeper