Iraq to open new oil and gas exploration to fund ISIS fight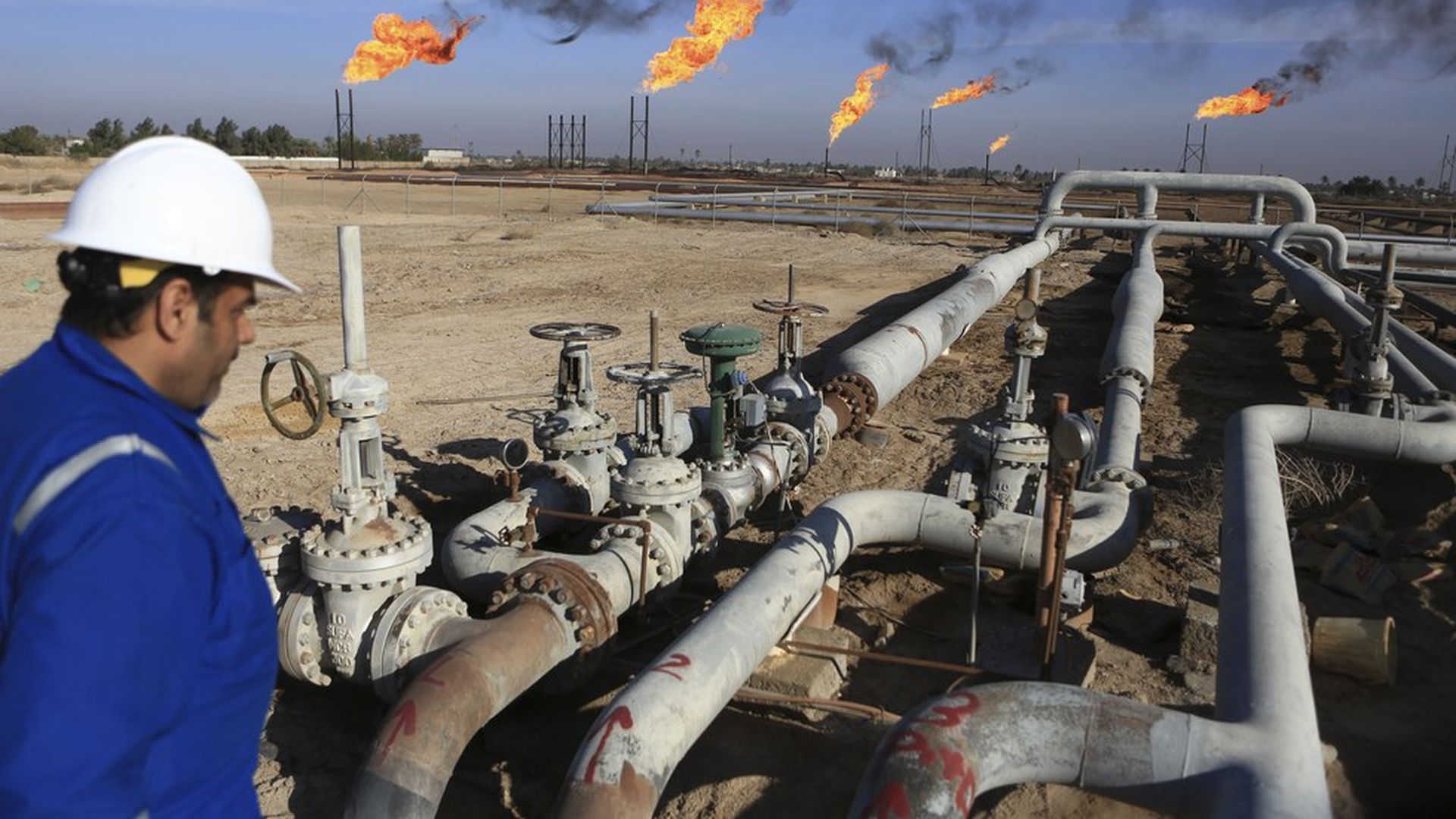 Iraq, which has the world's fourth-largest oil reserves, announced this week it will be offering oil and gas exploration rights as part of its effort to root out ISIS from the region, per the AP. The measure is intended to boost energy revenues amid low oil prices.
Why it matters: Oil has been important to financing Iraq's security services and its fight against ISIS — for context, in 2014 94% of Iraq's federal revenue came from oil, per the IMF, and even amid the tensions in the region, Iraq stepped up its production last year, according to CNNMoney. Note also, U.S. imports from Iraq are up this year from last, per the EIA, and more than doubled between August and September 2016 alone.
The plan: Putting nine border exploration blocks up for bidding, according to Oil Minister Jabar Ali Al-Luaibi. Five are shared with Iran, three with Kuwait, and one in the Persian Gulf.
Go deeper