Investigators examine 3rd potential Sessions-Russia meeting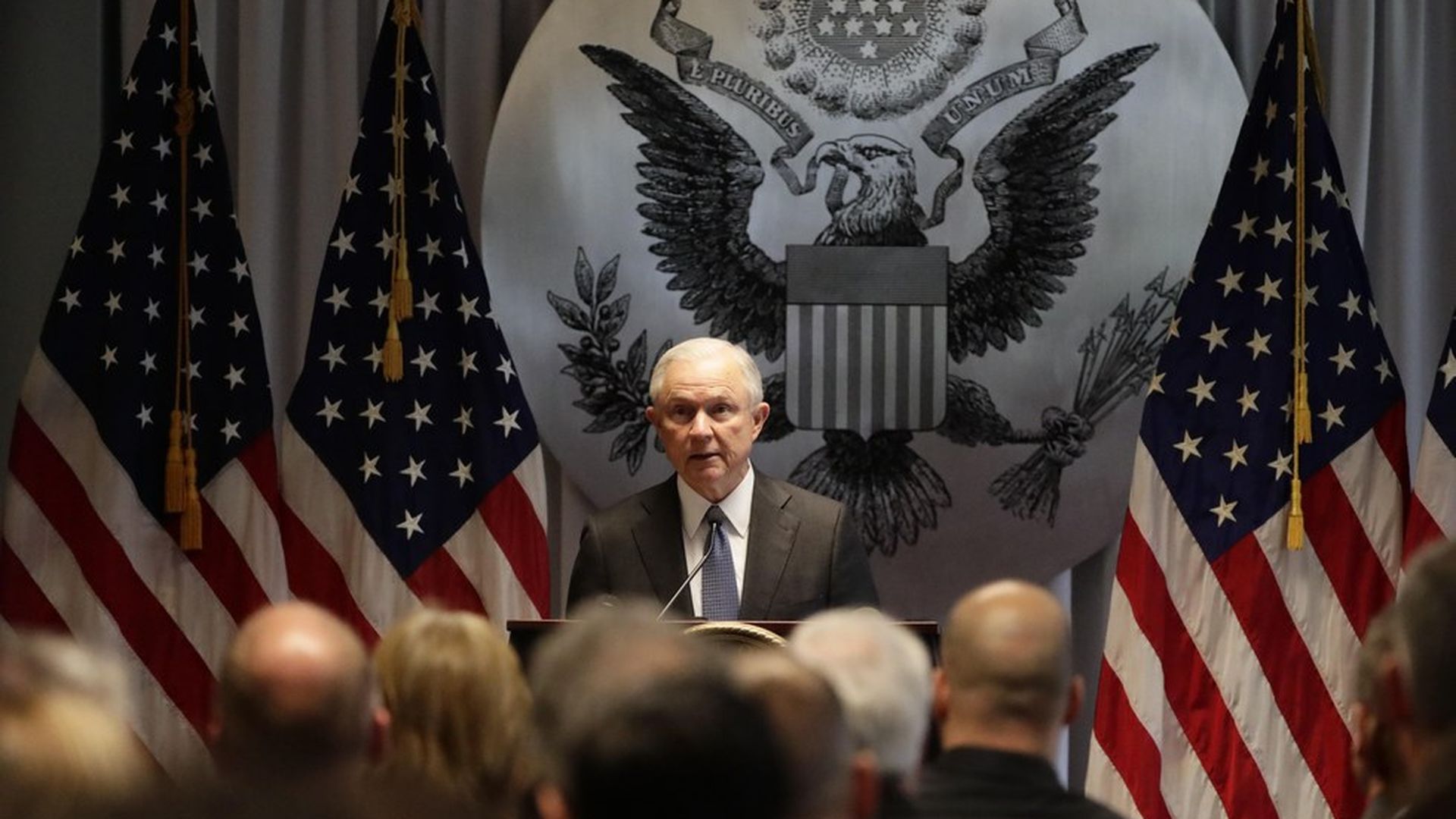 Congressional investigators are trying to determine whether Attorney General Jeff Sessions had another undisclosed meeting with Russian ambassador Sergey Kislyak during the campaign, CNN reports.
The circumstances: Sessions and Kislyak both attended a reception prior to Trump's foreign policy address on April 27.
The prior meetings: One at the RNC in July, and one in his Senate office in September. After they were revealed, Sessions said he didn't recall any other meetings, or ever discussing Trump's campaign with Kislyak.
Dept of Justice responds: "The Department of Justice appointed special counsel to assume responsibility for this matter.... It is unfortunate that anonymous sources whose credibility will never face public scrutiny are continuously trying to hinder that process by peddling false stories to the mainstream media. The facts haven't changed; the then-Senator did not have any private or side conversations with any Russian officials at the Mayflower Hotel."
Go deeper