Insurers are still getting critical ACA payments — for now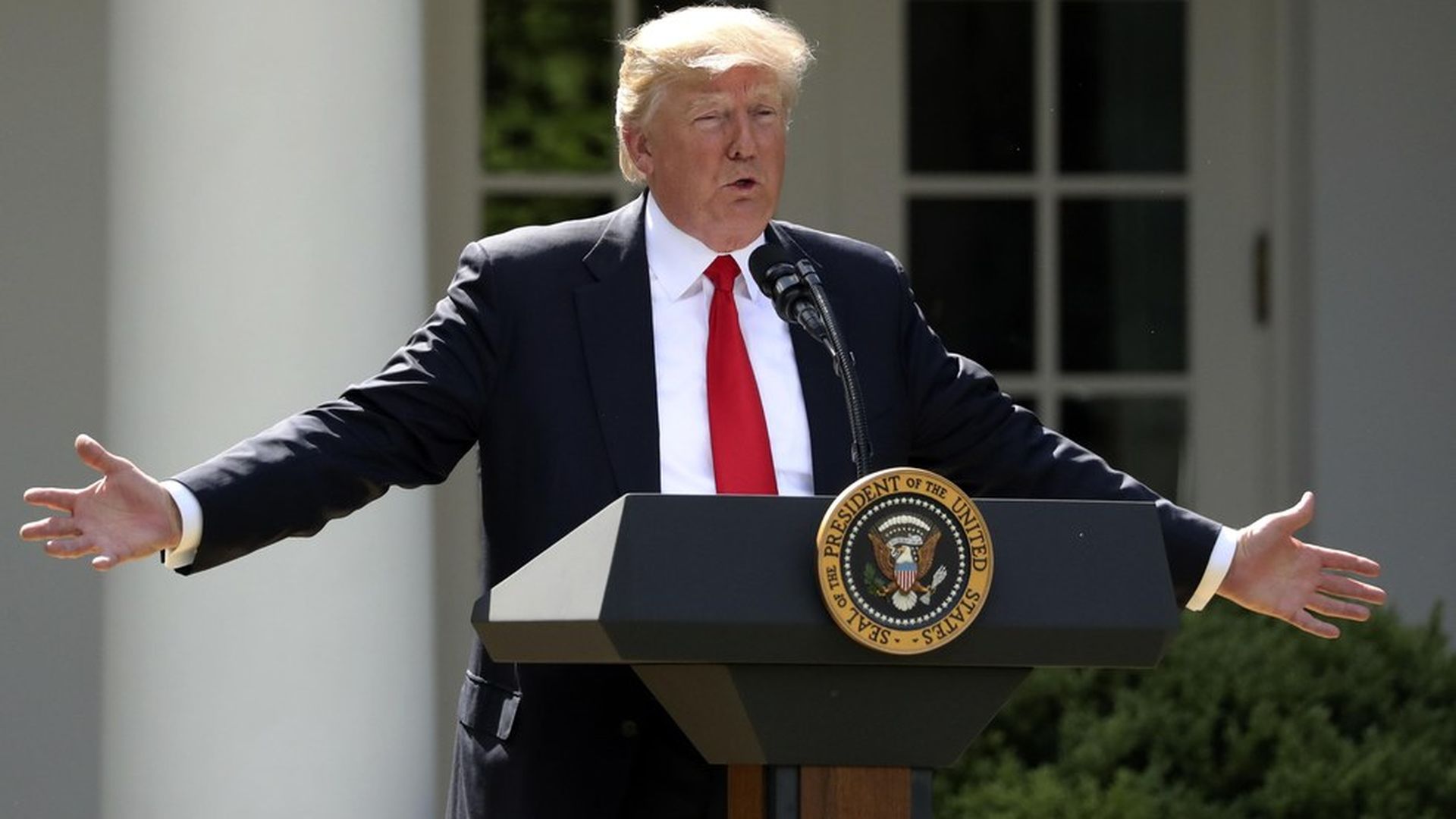 The Trump administration paid out the latest round of cost-sharing subsidies under the Affordable Care Act, despite its public ambivalence about whether to make those payments, industry officials told the Wall Street Journal.
The ACA's cost-sharing subsidies have become a major flashpoint in the political battle over the health care law. The administration hasn't publicly committed to keeping the money flowing — but it went ahead and made the payments for June, according to the Journal.
But insurers don't just want the money. They want some predictability — to know they'll keep receiving these subsidy payments in July, and throughout the upcoming plan year, etc. If they're afraid this line of income might vanish (which they are), the natural response is to seek bigger premium increases just to be safe. And so far, President Trump has shown no interest in any longer-term commitments.
Go deeper