Instacart CEO talks about his $3.4 billion company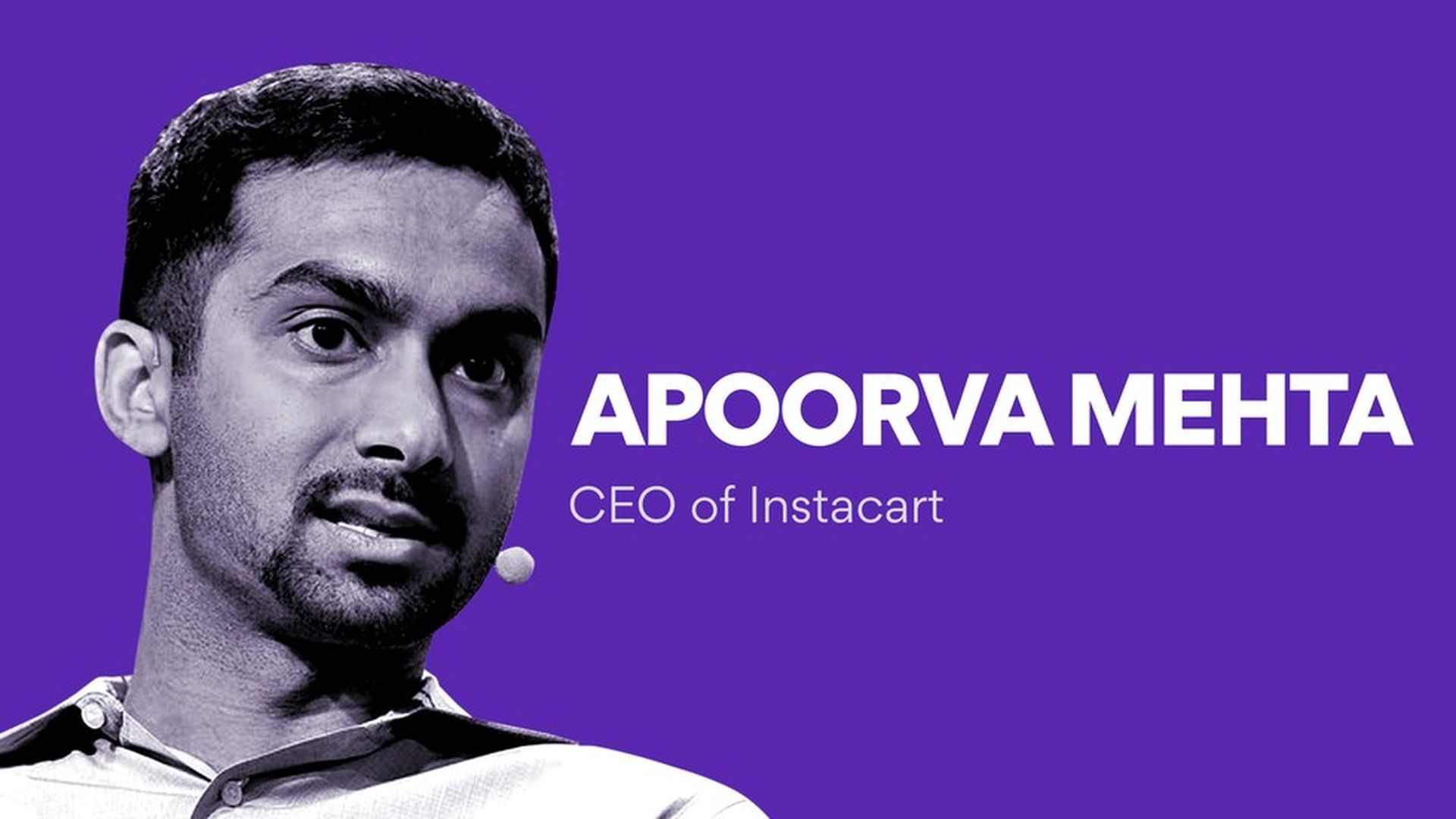 Grocery delivery company Instacart today announced that it has raised $400 million in new VC funding at a $3 billion pre-money valuation, confirming a deal that Axios first reported last week. Existing shareholder Sequoia Capital led the round, and was joined by a group of new and return backers: Wellcome Trust, Y Combinator Continuity, Andreessen Horowitz, FundersClub, Khosla Ventures, Kleiner Perkins Caufield & Byers, Initialized Capital, Thrive Capital and Valiant Capital.
Axios spoke with Instacart founder and CEO Apoorva Mehta. Some takeaways:
Income statement: Instacart remains unprofitable overall, but Mehta says it becomes profitable in individual markets around six months after launch. Last year Instacart expanded from 18 to 30 markets, and this year plans to add another 30 (inclusive of five new markets already launched).
Competition: "We think about this as a two horse race: Us and Amazon... Amazon is building their warehouses to compete with the entire grocery landscape, while we're empowering the entire grocery landscape. The reason we think we have a good shot against Amazon is that customers want choice. It's the same reason why people buy Netflix even if they have Amazon Prime ― you can't get House of Cards through Amazon. We have unique product from some of the best grocery stores in the country, and grocery is really a long-tail business where selection matters."
Fine-tuning: Instacart has spent the past 15 months analyzing and tinkering with its unit economics. For example, the company wasn't collecting beverage can and bottle deposits accurately until recently, and the fix has increased gross margins by 25 cents on average deliveries nationwide. It also wasn't accurately charging sales tax, which varies by county and by item. In some markets, for example, different types of juice get taxed differently depending on their percentage of water concentration. That fix has yielded around 30 cents.
Compensation: Instacart has taken heat over changes to its contractor compensation, including the substitution of a flat delivery service fee for tips. Mehta reiterated past comments that the move has increased pay for some and lowered it for others, and that the switch has introduced more predictability and made Instacart more competitive with rivals (Uber, etc. for "shoppers" and supermarkets for in-store "pickers"). More importantly, he says that users are sent the option to provide an extra tip via either push or email notifications after the delivery is concluded.
The future: Mehta acknowledged that Instacart is open to someday operating without contractors itself, but that for now it's most cost effective to do both the picking and delivery. It has, however, done some tests with alternate structures.
Go deeper