Inside the White House as the first Russia indictments came out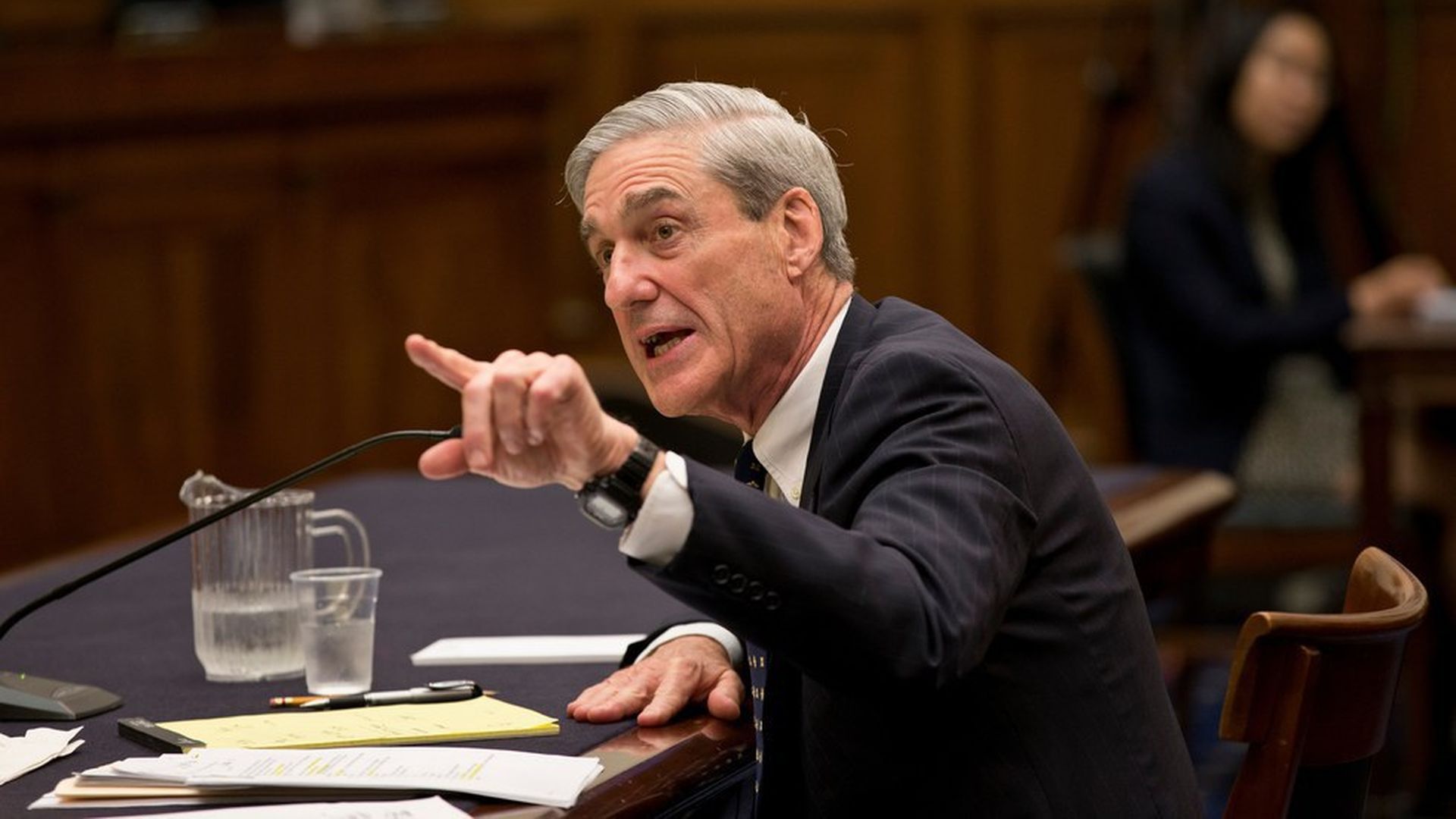 Just minutes before the senior-most White House staff walked into Roosevelt Room for their morning meeting with Chief of Staff John Kelly, their phones lit up with news alerts of the first indictments in the Mueller probe.
The big picture: Nobody was surprised to learn that former Trump campaign chairman Paul Manafort is the first to be publicly indicted, along with his business partner Rick Gates, for alleged money laundering, failing to disclose foreign lobbying, and tax violations.
There are no TVs in the Roosevelt Room, a venue Kelly deliberately seeks out for its lack of distractions, but this distraction was unavoidable this morning.
The internal White House position, summarized by two sources: "Ty will take care of it." Ty Cobb, the White House lawyer handling the Mueller investigation, conveyed the message to staff this morning that there'd be no response to the Manafort news.
One of those sources told me "people are relieved it's Manafort and not Flynn" who was indicted:
"[Manafort] is further removed because he wasn't here when Trump was elected … because it's Manafort it's purely a campaign matter. Nobody internal will be weighing in. That's the holding position."
Other sources close to the situation admitted they're less relaxed about where these indictments could lead.
I've had dozens of conversations about this subject with administration officials over the past months, and while nobody I've spoken to genuinely thinks collusion with Russia happened on the campaign, plenty worry about what Bob Mueller's crack team of financial investigators will turn up on Trump and his allies.
Manafort left the campaign in August, but his business partner, Gates, never fully left Trumpworld:
Gates raised money for the campaign and worked with the RNC. He worked with Trump's close friend Tom Barrack on the inauguration preparations. A former administration official spotted Gates at the White House several times early in the Trump administration; and he was, until March, working for a pro-Trump outside group, "America First Policies."
In other words: Just as Manafort can't be dismissed as a marginal figure in the campaign — something Sean Spicer absurdly tried to argue when he was press secretary — nor can the White House spin that Gates was a nobody.
"If there's any blowback it's going to be because Gates was not completely cut off," a former Trump campaign official told me.
A source who ran into Gates last week — before the CNN story broke about the imminent indictments — said his usually jovial associate looked "pretty dispirited."
Go deeper