Inside the Trump-Putin meeting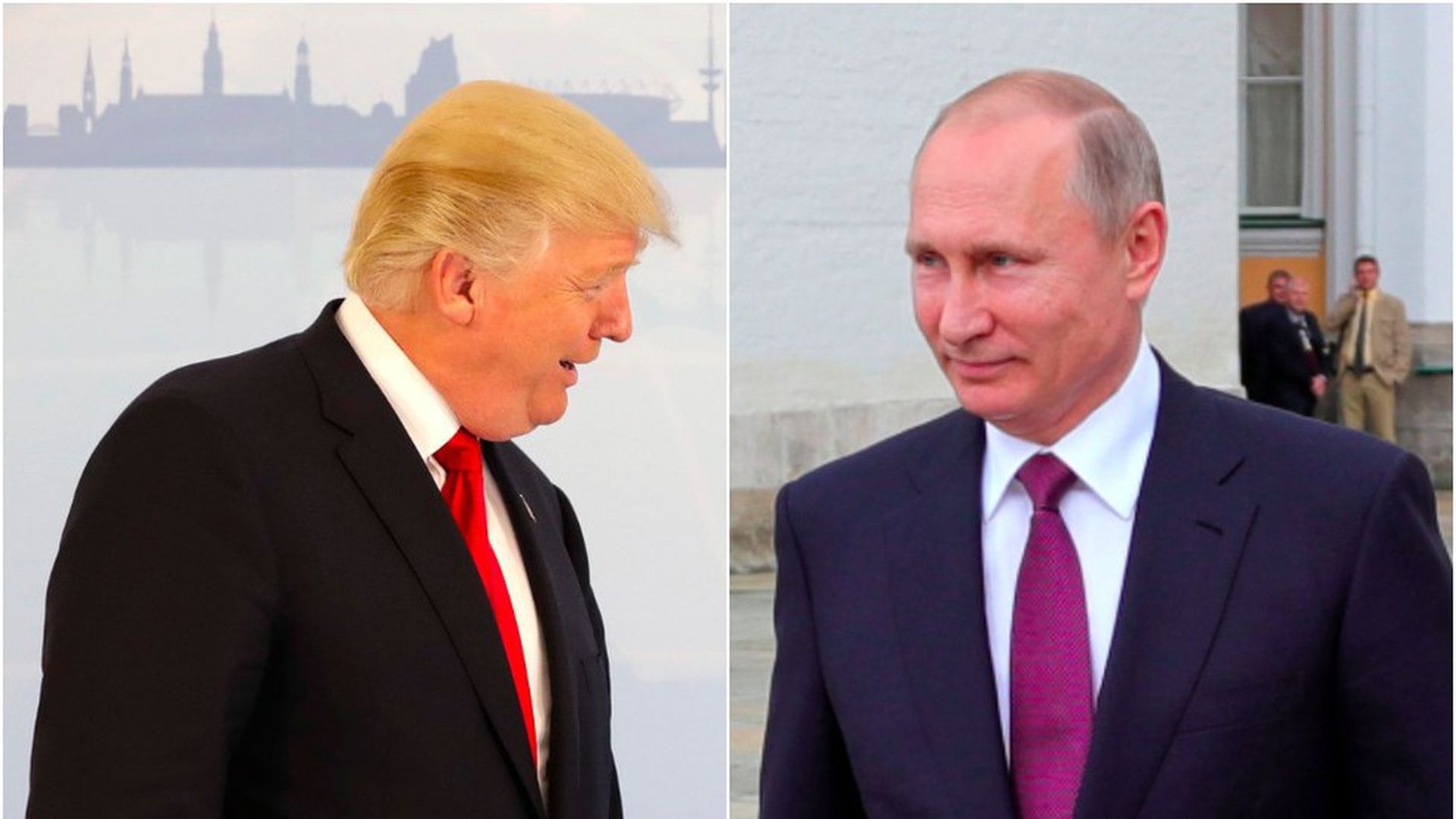 There will likely only be six people in the room when President Trump meets President Putin on Friday at the sidelines of the G-20 meeting in Hamburg, Germany.
According to an official familiar with the meeting's planning, it will be Trump, Putin, the Secretary of State Rex Tillerson, the Russian foreign minister Sergey Lavrov, and translators.
The meeting will be held at 3:45pm local time (9:45am in Washington). It's scheduled to last half an hour. The meeting comes as Congress is pressuring Trump to apply new sanctions on Russia and to confront Putin over his election hacking. The two leaders had previously entertained striking a deal that could've encompassed fighting ISIS together in Syria and negotiating a peaceful resolution to the conflict in Ukraine. Such politics appear out of reach at the moment, though Trump will likely ask Putin for help in dealing with the North Korean nuclear threat.
Go deeper