Inside Shervin Pishevar's departure from Sherpa Capital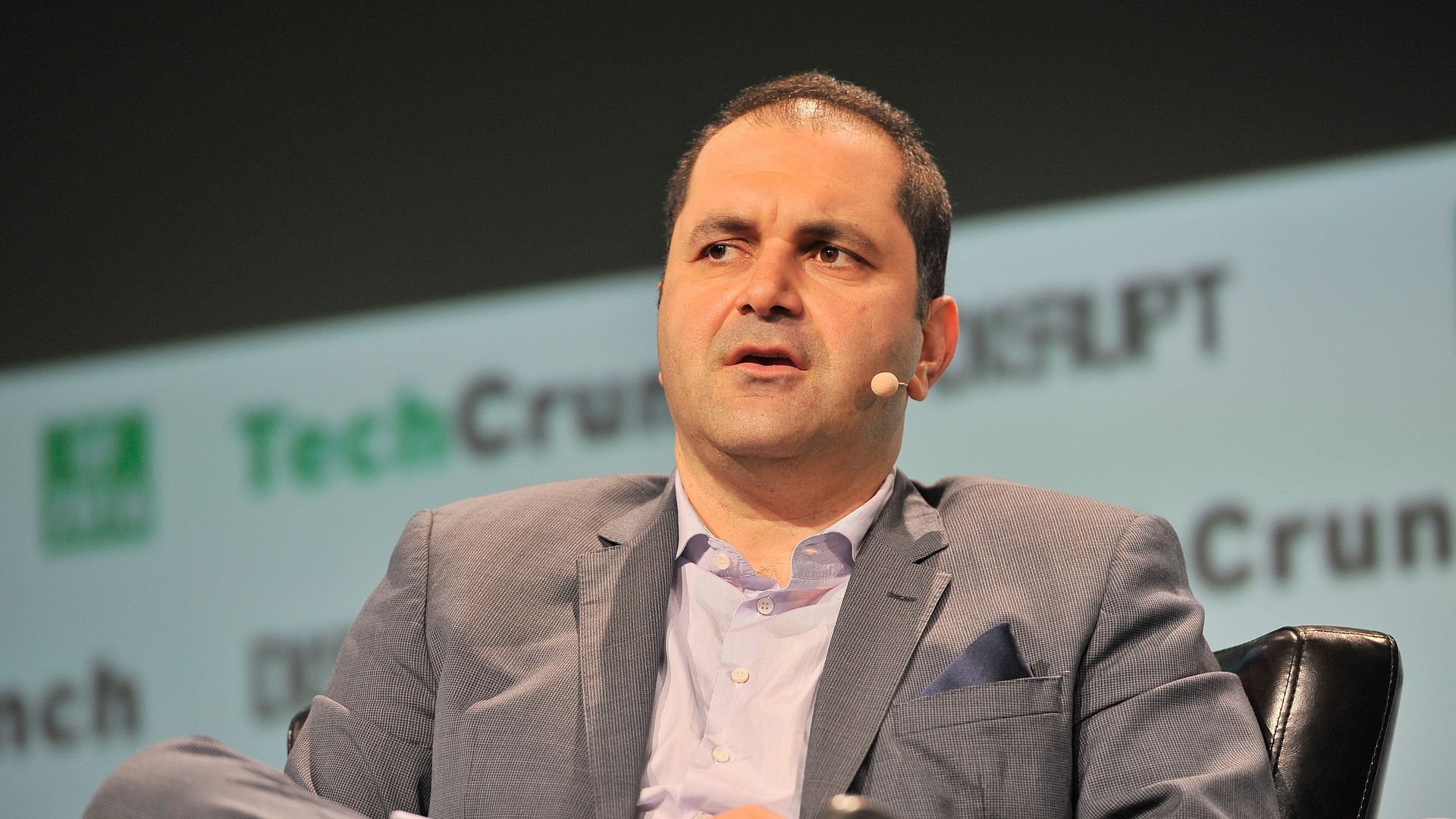 Shervin Pishevar yesterday resigned from Sherpa Capital, the San Francisco venture capital firm he co-founded in 2013, following multiple allegations of sexual misconduct (all of which he continues to deny).
A source familiar with the situation says that Pishevar's resignation was voluntary (i.e., he wasn't pushed out). But there has been tension inside the firm over the past several weeks, particularly as Sherpa has kept finding itself playing last-minute defense.
For example, Sherpa was unaware of Pishevar's May arrest in London until just last month, when U.S. news outlets (including Axios) were about to publish stories about it. It also was late to learn that Bloomberg was preparing to publish its initial report on allegations against Pishevar.
Not surpringly, the statements issued yesterday by Sherpa and Pishevar had some major differences. Sherpa thanked Pishevar, but added that it is "deeply committed to our culture of integrity, inclusion, and respect." Pishevar, meanwhile, thanked Sherpa, but also references "truculent opponents out to settle scores."
More details:
Sherpa was in the midst of pre-marketing its third flagship fund, as it is more than 70% committed on a pair of funds that officially closed in mid-2016 (but which began soliciting commitments in early 2015, per an SEC filing). Fundraising is now on hold, as the firm tries to figure out its strategy going forward.
The fact that Sherpa's current funds are mostly called is a big reason why LPs are unlikely to kill the remaining investment period, as they've done with Binary Capital (which had just raised a new fund). Pishevar's co-founder, Scott Stanford, continues to run the show alongsidea 13-person team, and it's possible that Sherpa could hire a senior investment professional to fill Pishevar's spot.
We're unclear on exactly how key-man provisions on the existing funds are structured, but it doesn't sound like they'll be triggered. Pishevar is expected to retain vested carry — as he should, since he did the work — but will no longer have a say in investment decisions (including for existing portfolio companies). He also will no longer represent Sherpa on any boards.
Go deeper