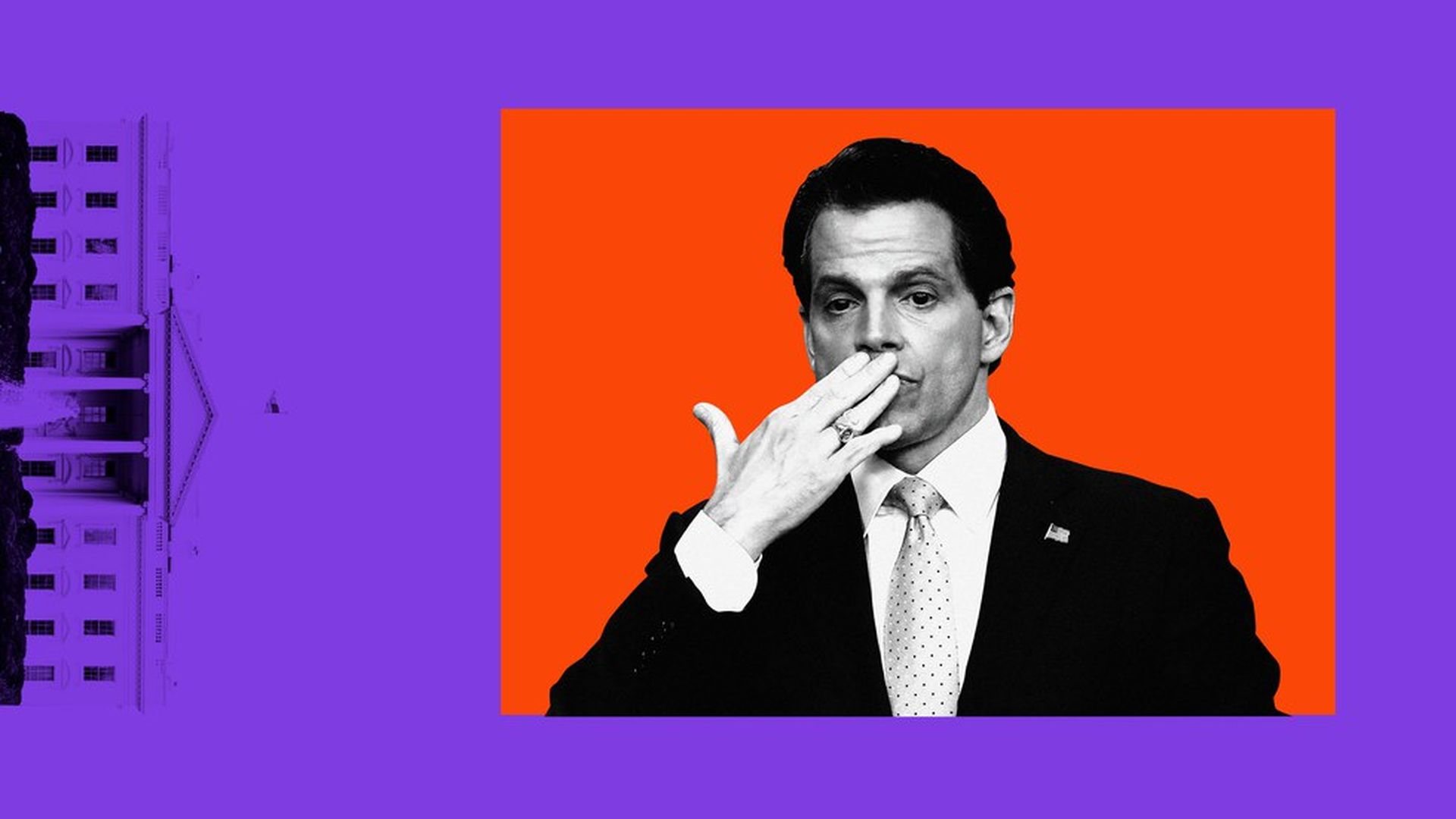 Shortly after new White House Chief of Staff John Kelly was sworn in this morning, he brought Anthony Scaramucci to his office and told him that he had to go. A source familiar said Kelly needed to assert his influence over the staff, but was gracious in the way he did it.
Mooch was told at 9:30 am this morning. The news didn't leak until early afternoon, when the NYT publicized his departure.What it means, per an administration source: "This was Trump saying to Kelly... 'You have the ball. You make the staff decisions.' In order to assert his authority over the staff, this had to be Kelly's move.'"What we're hearing:A second administration source: "Kelly wanting to turn the page. New culture. Mooch no discipline. Thought he'd burned his credibility."An administration official compared Scaramucci to the "Mr. Wolf" of the administration, the character from Pulp Fiction who solves problems. The official noted that three other people are gone as a result of Scaramucci's tenure: Reince Priebus, Sean Spicer and Michael Short.Jared and Ivanka brought in Scaramucci as an instrument of destruction against Reince Priebus, according to multiple sources. He was used as a tool to end Priebus' tenure in the corner office. A thirdadministration source said Jared and Ivanka have been fully supportive of the general and will follow his lead. They were irritated by Scaramucci's comments to The New Yorker, but from their perspective he served his primary purpose: destroying Reince.Bannon never stopped agitating to get rid of Mooch. A source close to Bannon says he has a good relationship with Kelly, although we can't confirm whether Bannon had actually spoke to Kelly about getting rid of Scaramucci.Remember this: Trump's first reaction to the Scaramucci phone call with The New Yorker was amusement. As Trump saw the negative coverage pile up, he started to get angry. By the next day, he was joking about Mooch, saying things like "What am I going to do with this guy? He's crazy."
One other thought: A number of White House officials thought Mooch's comments to The New Yorker were beyond the pale. One official who is largely forgiving of Trump's behavior told me the President's tacit endorsement of Mooch's lewd comments made him question more seriously than ever before whether this was the kind of place he wanted to work.
Go deeper