In U.S. and Europe, vehicular attacks pose growing threat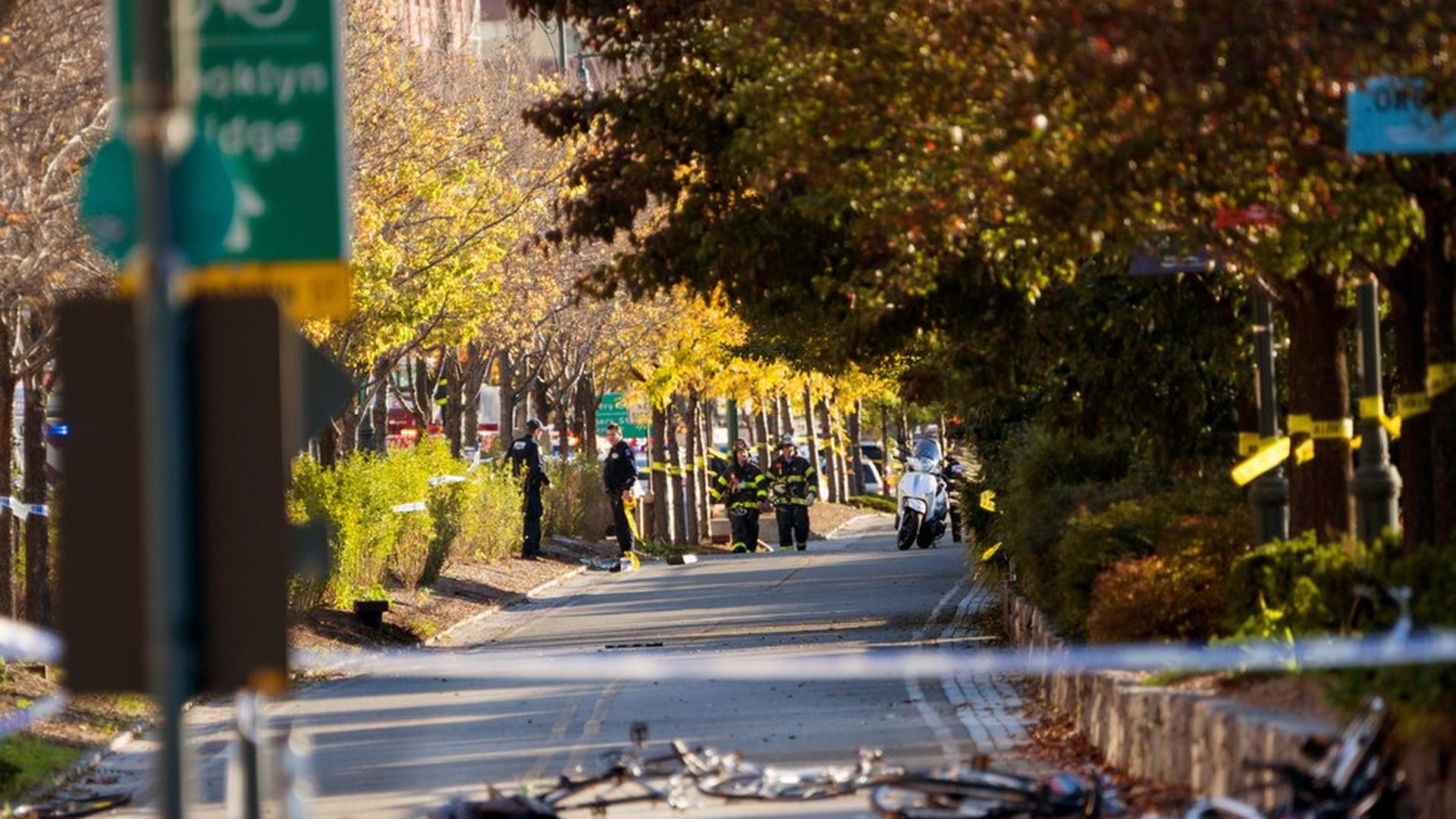 Vehicular terrorist attacks have quickly become a trend all over the world, from the 2016 attack in Nice that killed over 80 people to the New York City incident on Tuesday that killed at least eight.
Why it matters: This form of attack is now so recognizable that New York officials said Tuesday that it factored into their analysis that the attack was likely terrorism.
Nice, France
Barcelona, Spain
Berlin, Germany
London, England
Stockholm, Sweden
Ohio, U.S.A.
Worth noting: As we saw with the Times Square incident earlier this year, in which a young woman was killed, these vehicular incidents sometimes spark concerns of terrorism but prove not to be terrorism-related.
Go deeper