In advertising blitz, nuclear industry seeks reset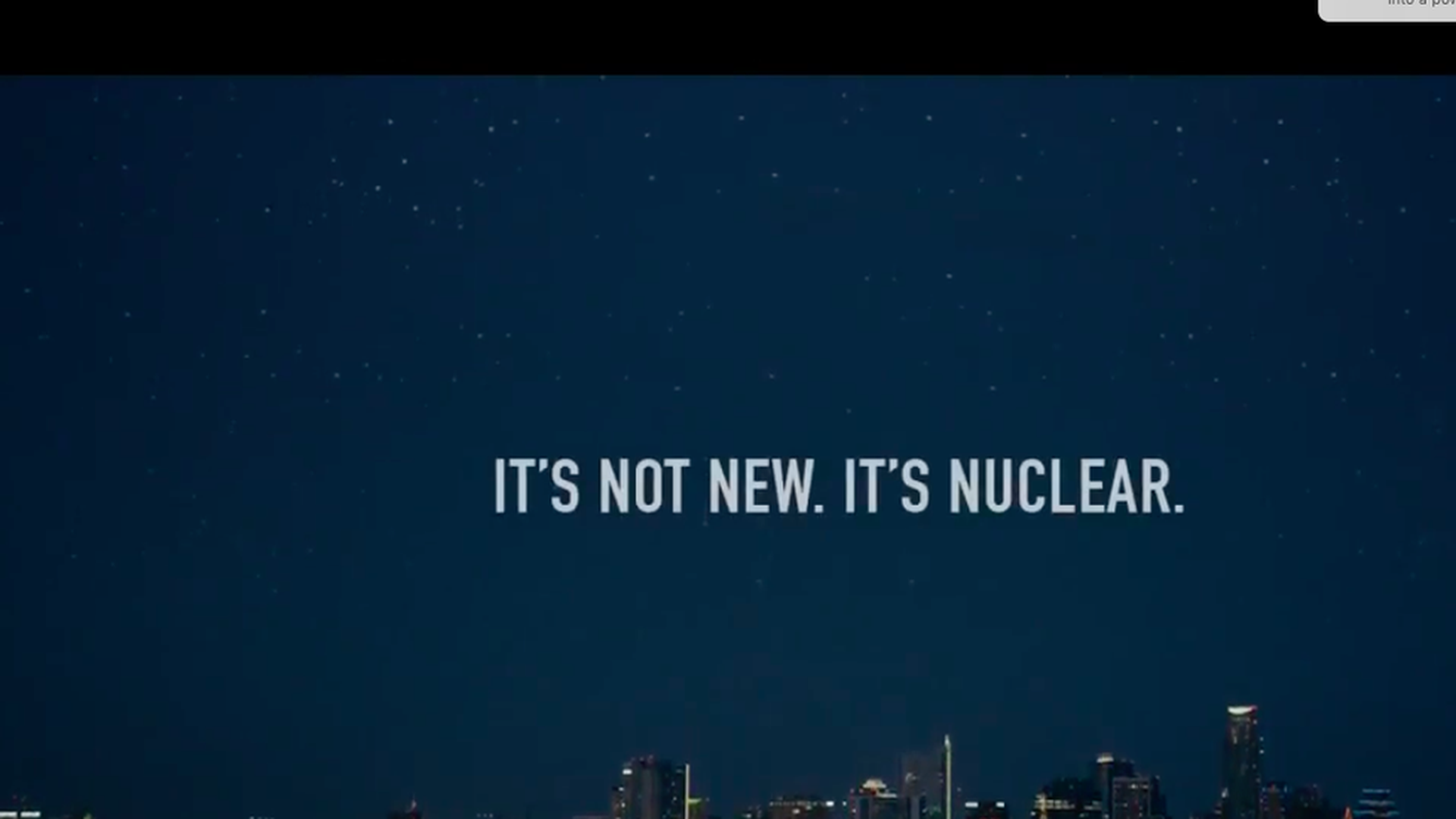 The beleaguered nuclear industry is launching an advertising campaign Tuesday that casts the decades-old electricity resource in a new light.
Why it matters: The sector, which provides about 20% of America's electricity, has faced a confluence of economic and political challenges in recent years that are leading to plants shutting down and new reactors not getting off the ground. The campaign, by the Nuclear Energy Institute, will try to reset nuclear's appeal in Washington as an electricity source but also more broadly, such as its role in space exploration and medical care.
Details:
Advertising on social media sites, radio and TV will run in the Washington, D.C., area, though the group is considering expanding to states later.
The group isn't buying any print advertisements, in a sign of the changing media landscape.
The campaign costs about $800,000, which the group says will go further than advertising in prior stints because the buy is hyper targeted. NEI will bid for space in real time on digital platforms, a spokesman said.
The ads, which you can see for yourself here, show people hearing things on TV about what a new type of clean energy can do, and in the end it says: "It's not new. It's nuclear."
The last time NEI ran advertising like this was in 2015, when it used a more traditional approach to convey its message.
Between the lines: Most of the headlines these days are about how the industry is struggling to compete against cheap natural gas and, to a lesser extent, renewable energy. Nothing is pending in Washington that would drastically improve the outlook for nuclear power, but as lawmakers consider new policies, the industry's leaders hope this campaign helps brighten their perspectives on the fuel.
Bigger picture: The Trump administration has positive words to offer about nuclear energy, but is unlikely to push any policies that could really provide a boost to the sector, like a carbon tax that would make carbon-emitting energy sources more expensive. The industry is also not asking for anything like that, realizing it's a non-starter with this administration.
Go deeper