Hustle adds Democratic strategists to advisory board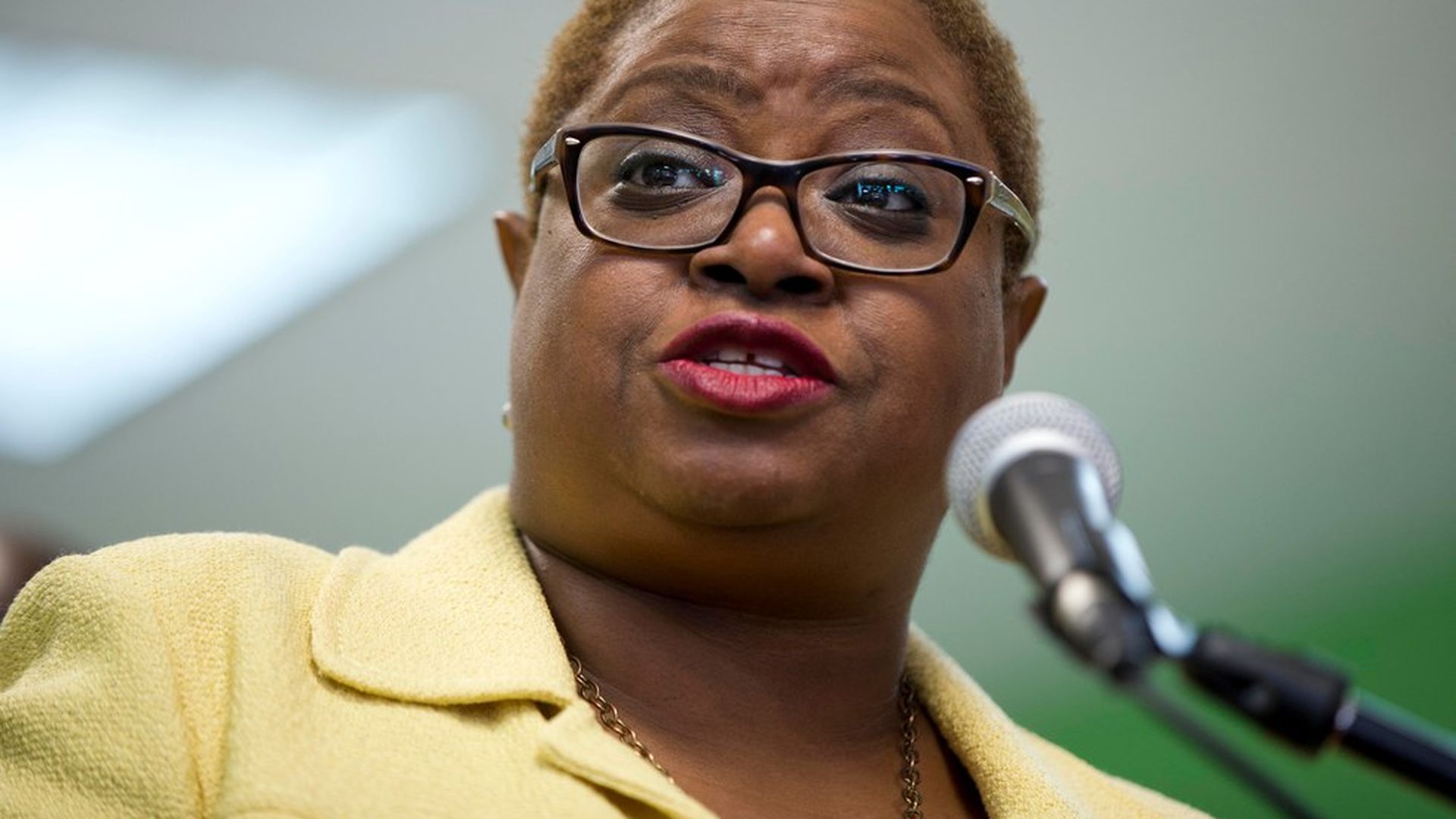 Hustle, a messaging service that's been used by presidential candidates Bernie Sanders and Hilary Clinton, is adding an advisory board made up of three Democratic strategists: The Rev. Leah Daughtry, Minyon Moore and Jotaka Eaddy.
Why it matters: One of the biggest benefits will be a deeper link to Washington, which can often feel like an entirely separate world from Hustle's Silicon Valley home, co-founder and CEO Roddy Lindsay told Axios.
Both Lindsay and Eaddy said that the two coasts aren't having enough conversations to fully understand each other, though Eaddy added that "honestly, there's greater alignment than there are differences."
"We really want to help Hustle reach its mission to really humanize the ability for organizations to reach people," Eaddy said.
Political histories: Daughtry and Moore have deep political histories with the Democratic Party — they're part of a group of black women that became known as the "Colored Girls" (along with Donna Brazile, among others). Daughtry was CEO of the 2016 Democratic National Convention Committee, and Moore was CEO of the Democratic National Committee. Eaddy heads government affairs at lending startup LendUp. For his part, former New York City mayor and presidential candidate John Lindsay is Roddy Lindsay's great uncle.
The story was updated to correct Lindsay's relationship to John Lindsay.
Go deeper