Howard Schultz on running for president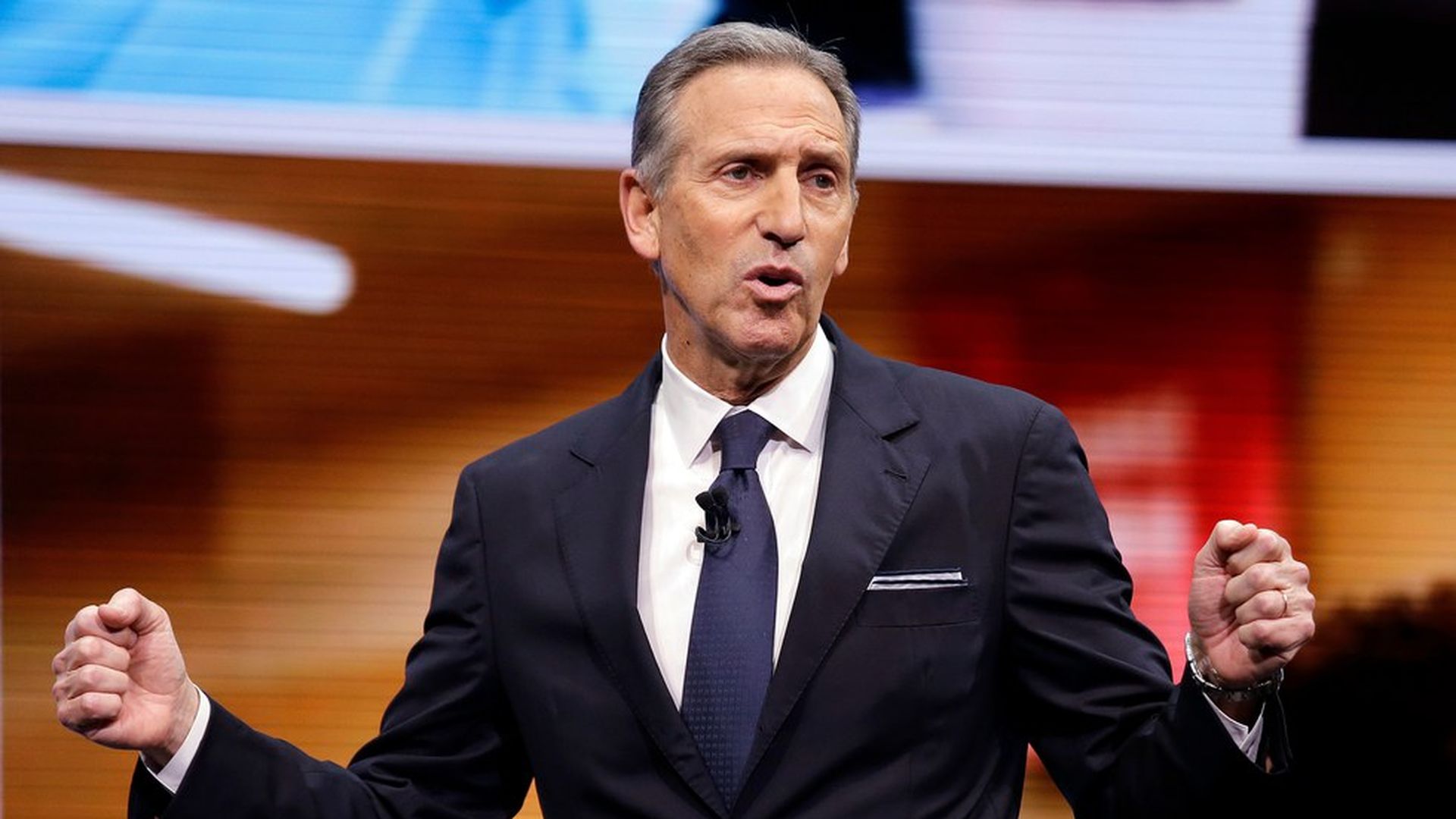 Starbucks executive chairman Howard Schultz has been floated as a possible Democratic Party challenger to President Trump in 2020, and today demurred but did not shut the door. Schultz's reply when asked about his presidential ambition, during the DealBook Conference in New York City.
"I'm deeply concerned about the direction of our country... and about the millions of Americans not participating in our economy. A lot of people are talking about the stock market, but the stock market is not a proxy for our economy... I am not thinking today about running for president."
Go deeper