How Trump's 6 energy initiatives will impact the industry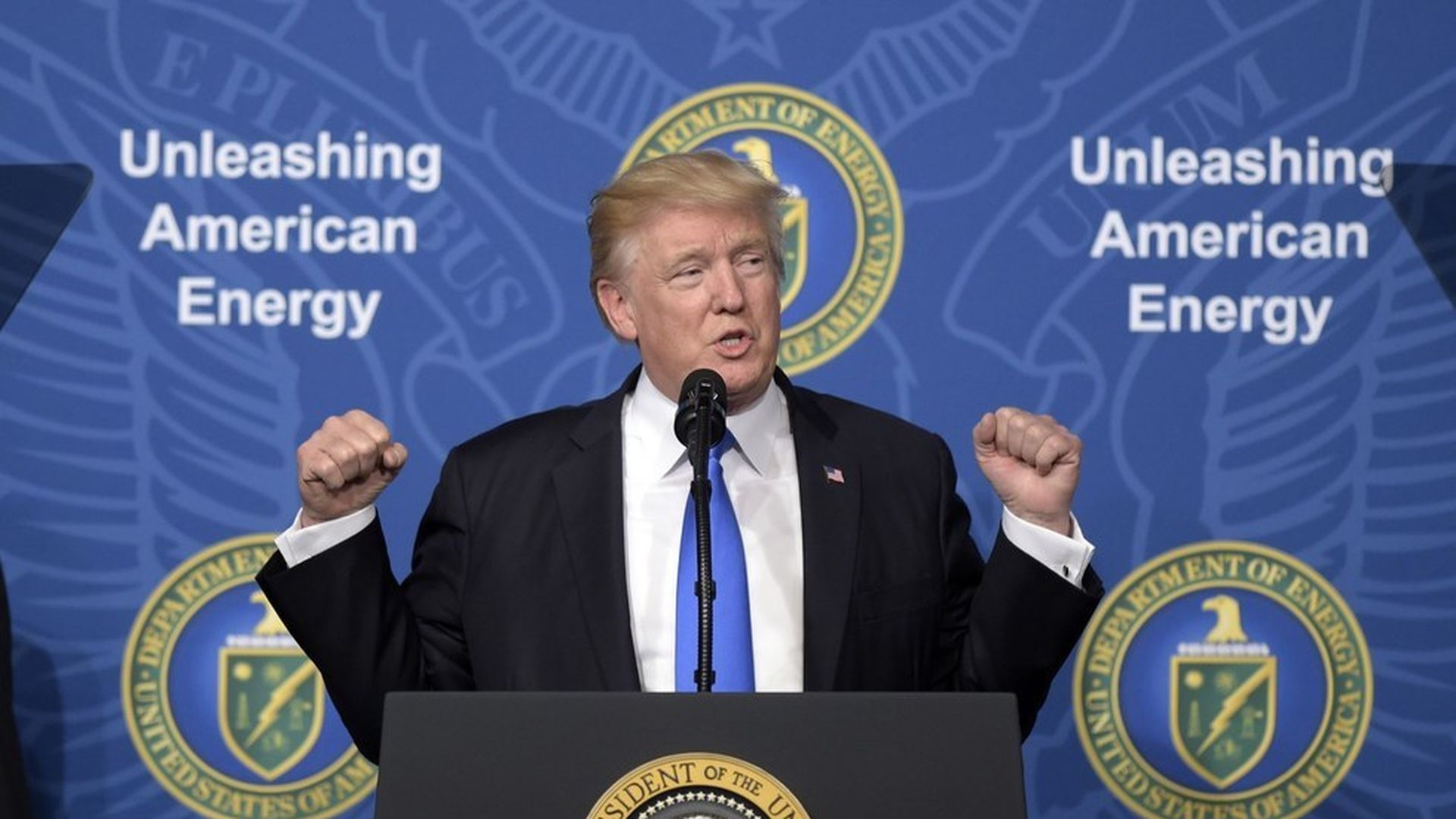 President Trump announced six initiatives as part of his administration's self-described Energy Week. Let's break down these announcements and analyze whether they're a big deal.
These are listed in order of possible broad impact on changing the status quo, with the first one having the most potential to change things.
Ease financing restrictions to back overseas coal projects: Trump is reversing a policy President Obama put in place in 2013 that restricted the Treasury Department's financing of overseas coal plants in coordination with international bodies, including the World Bank. This could have a big impact not only directly in terms of what the U.S. government could fund, but also as a trickle-down effect if other countries follow suit.
Open up new offshore oil and gas leasing program: Trump ordered the Interior Department to do this in an executive order earlier this year, so this isn't exactly new. Thursday's move represents the first procedural step in a years-long process, which could have a big impact on oil and gas companies' ability to access offshore reserves in the decades to come. It won't have an immediate impact given the time it takes to bring on big offshore drilling projects and because companies have a low appetite to drill offshore because of low oil prices.
Issuing a study on how to revive nuclear energy: Politicians often call for studies when there aren't more substantive options available or when they want to delay action. A study won't do much for nuclear power, and Trump isn't doing what would help it the most: regulations or a carbon tax making other energy sources more expensive. That said, if it concludes with specific policy measures that the administration acts on, it could move the needle for an industry desperate for any needle-moving.
Approve the sale of more American natural gas to South Korea: Current law gives a near automatic approval for companies to export U.S. natural gas to countries the U.S. has free trade agreements with, which includes South Korea. But Trump speculated earlier this year he may get rid of that deal, which would go against his own goals.
Approve applications to export natural gas from a terminal in Lake Charles, Louisiana: This is continuing the approval policy started under then-President Obama a few years ago, and isn't a departure from the status quo.
Approve construction of new petroleum pipeline to Mexico: The State Department, which has jurisdiction over cross-border petroleum pipelines, approved an application Thursday to send about 108,000 barrels of refined oil products (like gasoline and diesel) about 50 miles from Texas to Mexico. This is not a big deal, relatively speaking. The Keystone XL pipeline was originally proposed to carry nearly eight times that amount across 1,700 miles.
Go deeper