How Trump makes Obama feel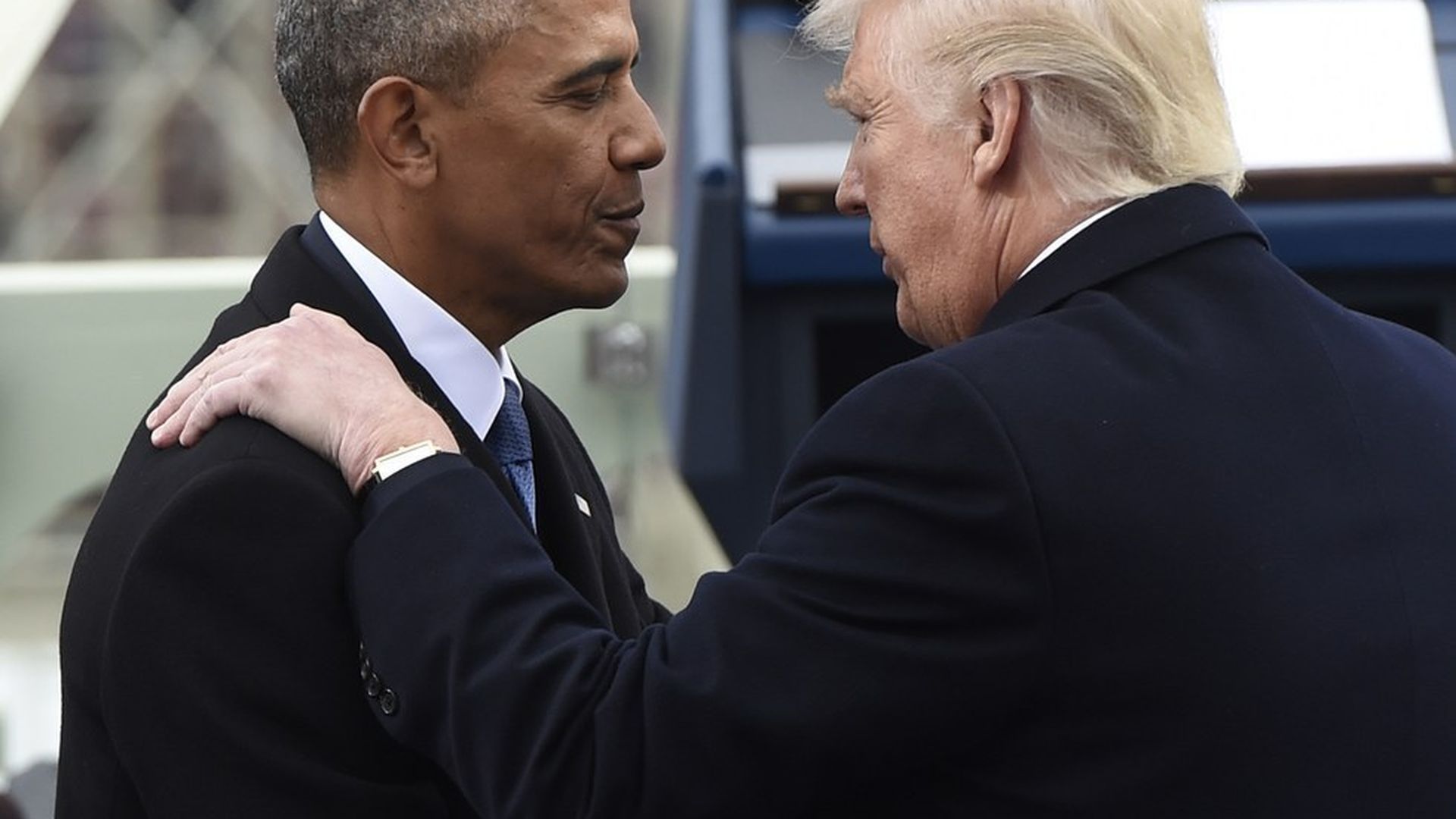 Three different news organizations have individual scoops on Obama's reaction to being accused by President Trump of tapping his phones:
WSJ kicked it off by saying sources described him as: "livid."
Then CNN followed: "irked and exasperated" but "stopped short of outright fury."
Finally, NBC News capped it off with a source telling them Obama: "rolled his eyes."
Why it matters: Read news carefully, because good reporters can come out with different angles on the same situation.
Go deeper