How Trump could actually change taxes on the NFL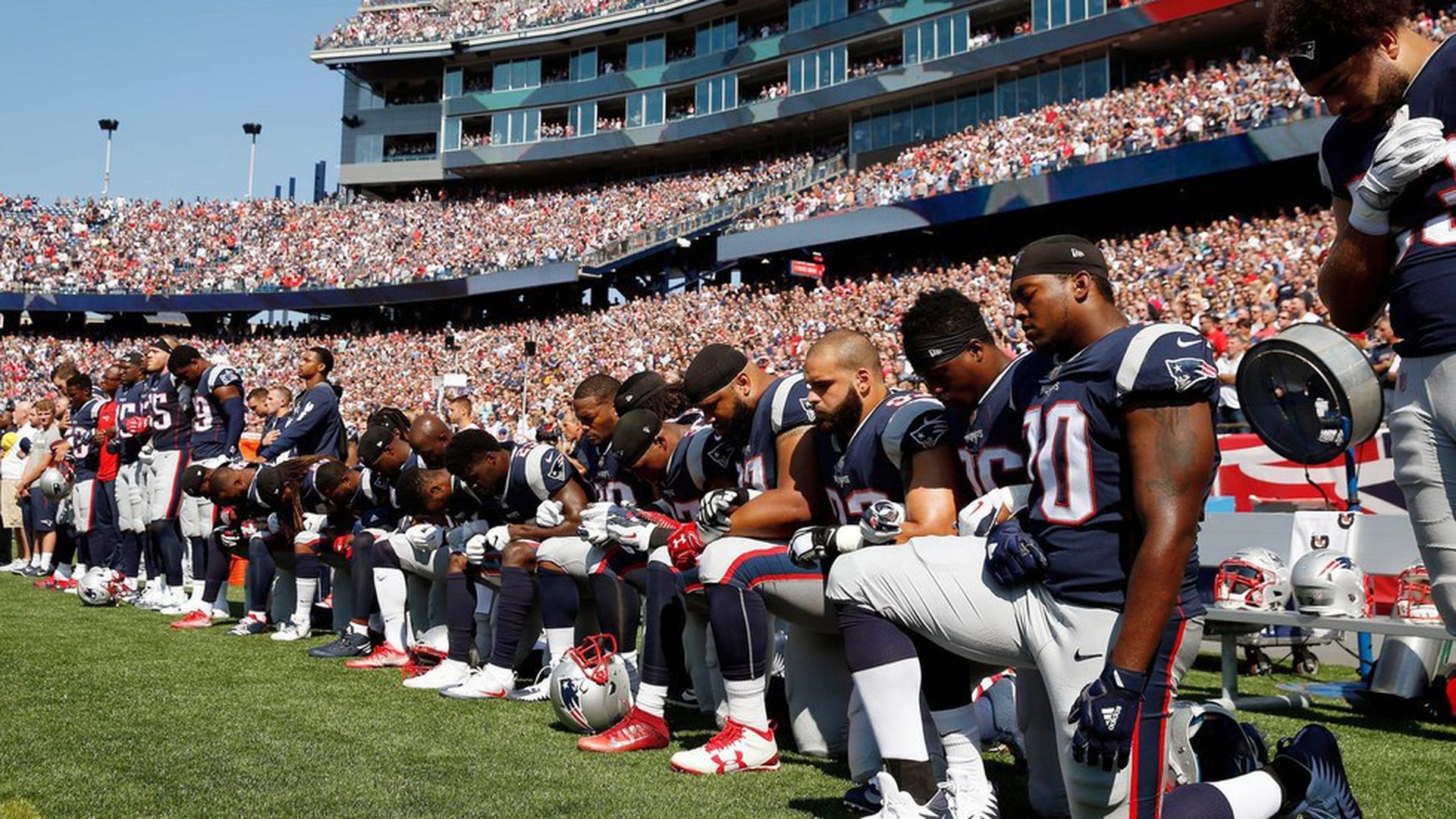 President Trump again today tweeted against the NFL, with a particular emphasis on taxes: "Why is the NFL getting massive tax breaks while at the same time disrespecting our Anthem, Flag and Country? Change tax law!"
Bottom line: The NFL doesn't receive any federal tax breaks, having given up its tax-exempt status in 2015. But the NFL does benefit from the existence of tax-exempt bonds that some state and municipal governments use to finance new stadiums, and President Trump could suggest a change via the tax plan that is currently being devised.
Bond backgrounder: A majority of new professional sports stadiums today are financed via tax-exempt bonds that actually are issued by state and local governments, rather than by the teams themselves. It's basically taking advantage of a loophole in the 1986 tax law that was supposed to close a prior loophole surrounding tax-exempt bonds for stadium financings. So long as the issuing government doesn't repay the bond via direct or indirect stadium revenue, although many governments get around this via "tourist taxes" on things like hotel rooms and restaurants.
How much? A Brookings report from last year found that around $13 billion worth of tax-exempt bonds have been used since 2000 to finance stadiums for America's four major pro sports leagues (NFL, MLB, NHL, NBA), representing between $3 billion and $3.7 billion in lost federal tax revenue. Of the four leagues, Major League Baseball had the highest average amount of stadiums financed by tax-exempt bonds.
What to do: President Obama proposed a ban on tax-exempt bonds for pro sports stadiums in his 2016 budget, but it didn't go anywhere. Given that Trump is currently asking for the largest tax system overhaul since 1986, he could perhaps insist that something similar be included, although it's highly unlikely that Congress would tie tax-exempt status to a specific league or whether or not that league's players stand for the National Anthem.
Go deeper